District M Strengthens the Creative Potential of Programmatic Campaigns with FLO Creative Builder
by ExchangeWire PressBox on 4th Dec 2020 in News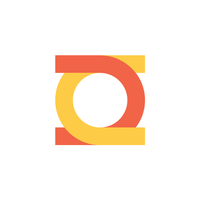 FLO, district m's media buying platform, has gained a brand new feature this month with the addition of the Creative Builder. The tool is intended to be the ideal solution to counter the recurring difficulty faced by individuals and companies who wish to quickly and easily create dynamic digital advertising campaigns. FLO allows advertisers to execute campaigns using a leading digital advertising media buying platform with full control and visibility in real-time. The launch of FLO's Creative Builder will facilitate the creation, delivery and performance of engaging display ads.
Designed to facilitate the creation of ads at scale
Running a digital advertising campaign online can be a tedious task. From the designer, to the developer, to the operations team, the steps involved before pressing the launch button only seem to multiply as time goes on. Today, only 10% of the online advertising process is automated. It is expected to increase by 60% by 2022. On average, approximately 4 to 5 people are involved in the creation process of one single display ad. Furthermore, it can take several hours to develop the code to animate a banner ad, and that number doubles with the complexity of the creative.
district m's engineering team has developed a proprietary Creative Builder to solve the burden of assembling creatives. It takes only 2 to 3 minutes to assemble an ad in FLO's Creative Builder. No prior expertise or training is needed to use the builder. Also, if you need to make changes right before the campaign launch, or even mid-campaign, you can do so in seconds and your delivering creatives will be updated.
A never-before-seen self-serve approach
With many years of experience in digital advertising under their belt, district m knows how complicated and time consuming the creation process can be. As a matter of fact, the banner validation process can take anywhere from 1 to 10 rounds of modifications. With the FLO Creative Builder, district m hopes to scale the ad creation process once and for all, bringing the possibility to optimise campaigns in real-time all under one platform. By making reporting available as soon as campaigns are live, it is now easier than ever to visualise the performance of creatives and measure the overall engagement of a campaign.
"FLO's Creative Builder was built to be extremely easy, fast and scalable for brands and agencies wishing to optimise the way they build digital advertising campaigns", said Jean-Martin Provencher, product owner at district m. "We not only offer a thorough demonstration and training, but our team of designers use the platform every day and would be thrilled to help any of our clients in their creation process." FLO's Creative Builder allows for endless creative possibilities, offering a wide selection of exclusive formats, notably reveal, swipe, countdown and click-to-play.

district m
District M has created a transparent and flexible programmatic ecosystem for advertisers and publishers. The company has risen to the top 10 ad exchanges in the world. Since its inception in 2013, District M has grown exponentially, evident in the gr…
TagsAd TechCreativeDigital MarketingDisplay