GumGum Partners with NewsGuard To Stop Advertising Dollars From Funding Misinformation
by ExchangeWire PressBox on 13th May 2021 in News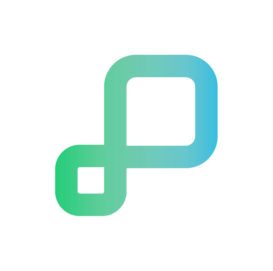 GumGum, a global technology and media company specialising in contextual intelligence, today announced its partnership with NewsGuard, which provides an added layer of protection for brands against advertising on websites that publish misinformation. 
As misinformation continues to rise, advertisers are more cautious than ever as to where their ads are being placed. GumGum's partnership with NewsGuard expands its commitment to ensure that every ad is placed in a safe environment. GumGum's supply side publisher inventory will now incorporate NewsGuards site ratings as a supplement to GumGum's brand safety algorithm, Verity™. GumGum will use NewsGuard's ratings to curate publisher inventory and keep ads off of sites publishing misinformation. With NewsGuard as a partner, GumGum's clients will now have an additional layer of protection to advertise with confidence and focus on what's really important – connecting with consumers.
"Misinformation verification is the next crucial element advertisers and publishers are desperately seeking out. Ads appearing next to misinformation can be detrimental for a brand and in turn has caused advertisers to overblock and hurt publishers ability to cover important news stories." said Ben Plomion, chief growth officer, GumGum. "We chose to partner with NewsGuard because they are journalists by trade and are committed to helping brand's continue to confidently advertise across reliable and trustworthy news sites."
NewsGuard's team provides detailed ratings and 0-100 point trust scores for thousands of domains—assessing each site based on nine simple, apolitical journalistic criteria. Sites with high scores are credible, brand-safe news sites that cover controversial topics in a fair and even handed way. Sites with low scores publish hoaxes, conspiracy theories, or other forms of unreliable news. NewsGuard data will be applied as an additional layer of protection to ensure that any content GumGum deems "positive" or "safe" content is also factual, true, and credible. For example, if GumGum deems an article about everyone getting a million dollars as positive and safe, NewsGuard's data would flag it as misinformation and GumGum will block the ad.
"Advertising is a critical revenue source for publishers and we are grateful for the opportunity to work with GumGum to deliver verified news inventory that brands can confidently advertise on," said Carter Stone, VP of strategic partnerships at NewsGuard. "We are excited to see GumGum take initiative and aid them in giving advertisers access to credible, trusted news inventory while avoiding ad placements on harmful misinformation websites."
Peter Wallace, managing director for EMEA at GumGum, said, "The rise of fake news has been an increasing concern for some years. It was revealed in the 2019 Digital News Report that 70% of the UK population was concerned as to whether digital news content was real or fake. Trust is likely to be even lower today following the Covid-19 pandemic, which has led to a surge in fake news and misinformation online. This partnership compliments our contextual capabilities perfectly, guaranteeing advertisers quality content within brand safe environments. In turn, we expect this to really help publishers open up more supply as this is the perfect remedy to blunt keyword blocking."
GumGum is one of the largest advertising platforms in the world, ranked 12th largest by header bidding coverage, working with 1000+ major brands and 1200+ leading publishers.  For over a decade, GumGum has been known for pushing the envelope in building technology that allows advertisers to reach consumers in the most effective way. GumGum is the leader in contextual intelligence through its Verity™ offering, which incorporates leading computer vision and natural language processing technology to help advertisers with the ideal content to place ads.

GumGum
GumGum is a global technology and media company specialising in contextual intelligence. For over a decade, we have applied our proven machine learning expertise to extract value from digital content for the advertising and sports industries. Our pr…
TagsBrand SafetyContextualMediaPartnership