Epom Launches Its Exciting DSP 4.10: Updates Include Analytics Changes, New Permissions Options & More
by ExchangeWire PressBox on 19th Jul 2021 in News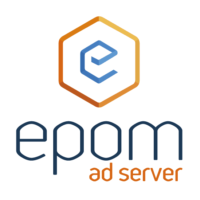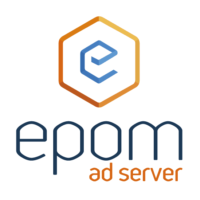 Epom is a leading ad tech company that has designed a family of products for meaningful advertising. Its products focus on creating cost-effective and easy to use solutions for ad serving and ad management. The flagship product in its currently offered solutions is the Epom white-label DSP. July 2021 has marked a milestone for the Epom DSP as version 4.10 was launched. 
The new release brings several upgrades that include changes to the analytics, new permissions, user interface changes to align with Epom's re-brand, and full SKAdNetwork attribution support.
SKAdNetwork Attribution Support
Epom DSP has been able to support SKAdNetwork attribution for a while. With the 4.10 update, however, attribution support is now fully supported.
SKAdNetwork is an API and is used as an alternative to IDFA. Through the API, you can attribute mobile install data that complies with current Apple privacy policies. You will not receive data on who installed your app, but you will know if your ad was successful and with which audience. 
Internal Banner Setup
Internal banners can be displayed within your platform, inside the dashboard tab. Either a users brand or that of their clients can be displayed in your custom, uploaded banner. This reinforces brand loyalty and makes for a more enjoyable user experience. Now, these banners are available to set up in Epom DSP as well.  
New Video Metrics
The 4.10 updates include new video ad metrics. These stats will inform users how much of their ad a viewer has watched. There are two dimensions displayed – Q1 and 100%. Q1 stands for quarter one and indicates that the viewer has watched at least 25% of your video ad. The dimension 100% indicates a viewer has watched the entire video. 
These metrics help advertisers gain deeper insights into where viewers lose interest and drop off. This can help advertisers calculate a more accurate viewability of their ads and give them insights that can be used to adjust their ad strategy. 
New Permissions Options
New permissions allow you to enable or disable CPC and CPM price models for each available ad format. In addition, users will be able to bid only according to the pricing model that has been selected by the platform owner.
Invoice generation is another area that has new permissions. The platform owner can disable access for any members of their team. These users will still be able to access the billing section of the platform however, they will now need to generate their own invoices.
Interface Changes to Align with Rebranding
Epom has recently updated its brand. The new version of its self-serve DSP available on Epom Market has up-to-date branding – colours, logo, and theme was changed accordingly. 
These client-driven updates have established new features that make it simpler for users to manage their programmatic advertising in-house. What's more, the Epom white-label DSP is available to try for 14 days free, during which you get access to the complete platform functionality of the newest version available.

Epom
Epom is a family of ad tech products designed for meaningful advertising. Flagship platforms of the company are Epom ad server and Epom DSP, both available for purchase as white-label software. The strongest suit of Epom products is unlimited customi...
Powered by PressBox