Pubstack Launches Optimisation Product to Increase Publisher Ad Inventory Value
by ExchangeWire PressBox on 8th Sep 2021 in News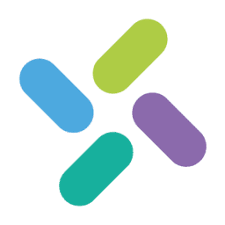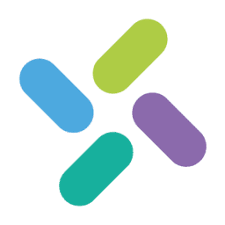 Pubstack's first module of its new automated optimisation product uses advanced technology and allows publishers to implement Smart Ad Refresh and to generate extra ad revenue in a secure way.
A Practice to Increase Monetisation
Publishers have tested many ways to maximise yield over the years, from increasing the number of ad units and working with more header bidding partners, to implementing lazy loading ads.
Among them, 'ad refresh' has been one of the most popular. In 2016, Google created its own ad refresh standards and many major ad exchanges followed suit, defining their own standards.
Yet, the practice has also been viewed negatively and some publishers have avoided running ad refresh.
There have been concerns it could degrade the quality of the inventory and could tarnish their reputation amongst demand partners.
However, if implemented and monitored properly, ad refresh can be a very efficient monetisation strategy. It allows publishers to generate more revenue by leveraging their existing ad inventory and increasing its value. Many tech-savvy publishers use it, and Google and Facebook run it on their own inventory.
A Product to Serve Both Publisher and Demand Partner Interests
The product launched by Pubstack responds to concerns, and makes ad refresh both a reliable and impactful practice. It allows publishers to reap the benefits of ad refresh without degrading viewability, CPM or user experience, and serves publishers without compromising demand partners'interests.
Thanks to in-view ad refresh, Pubstack creates a pool of highly viewable impressions, that despite limited exposure time are more valuable than below-the-fold impressions, which are rarely viewable. As for the supply side, SSPs have access to highly viewable inventory that can be sold to buyers, leading to higher CPMs.
A win-win situation for all actors, Pubstack's product is already in use across several publishers' ad stacks. During the trial period alone, it generated up to 40% more in ad revenue for publishers and up to 90%-95% in viewability.
A Solution to Help Monetisation Teams Be Self-Dependent
Despite ad refresh being a very lucrative practice, running it properly can come with high
implementation and maintenance costs, and also requires access to granular data analytics. Monetisation teams are highly dependent on developers to continuously optimise their ad refresh setup and to develop critical features. They also often lack data to track results and fine-tune their systems.
The platform Pubstack has developed requires no code and allows monetisation teams to be flexible and independent. Publishers can set up advanced rules, based on viewability or time exposure, across every ad unit, SSP, device or website, without a single line of code.
Thanks to powerful A/B testing capabilities, publishers can also experiment with different ad refresh strategies in just a few clicks and move towards optimal yield in a short amount of time.
Pubstack has also used its background in ad performance analytics to help publishers understand the performance of their different monetisation strategies. Thanks to this, they are able to closely monitor their impact on the quality of their inventory and on ad revenues.
Future Product Developments
The Ad Refresh module is the first in a series of optimisations. To support its mission to empower publishers to thrive in an ever-changing programmatic environment, Pubstack is currently developing other modules and will be releasing them over the next few months.

Pubstack
Pubstack, established in 2018 in Paris, is a web publisher Ad Management platform collaborating with 100+ European premium publishers.
It revolutionises Ad Management by using a data-driven approach to build, maintain, optimise, and monitor ad sta...
Powered by PressBox
Ad TechAdvertiserMonetisationPublisher