Quantcast Champions Advertising Education with Open Access to Free Training through Quantcast Academy
by ExchangeWire PressBox on 9th Sep 2021 in News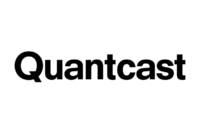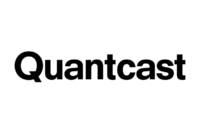 Quantcast, a global advertising technology company, today (9 September) announced the launch of a new educational program, the Quantcast Academy. The academy is free and open to all individuals and organisations, including students, advertising industry professionals, and those looking to build the skills required to enter the field. Quantcast Academy provides online learning modules and a full certification program to help understand the language, tools, and processes of the digital advertising ecosystem including concepts such as how artificial intelligence works and its increasingly integral role in marketing strategy. The academy also arms individuals with the training and skills needed to become certified experts in the Quantcast Platform.
According to eMarketer, total digital ad spending will reach over USD $400bn (£289bn) this year. In addition, the deprecation of third-party cookies is forcing brands, agencies, and publishers globally to rethink how they reach audiences. Quantcast Academy will provide individuals and organisations with the tools and certifications to harness the digital advertising industry's growth and evolution in a way that is aligned with the most up-to-date digital and advertising best practices.
"This past year the digital ad industry has been catapulted years forward, as consumers have embraced digital commerce," said Konrad Feldman, CEO, Quantcast. "In this fast-moving environment, marketers, agencies, and publishers are seeking new ways to understand their audiences, to make advertising better for everyone and to acquire the skills to propel accelerated digital transformation. Quantcast is committed to delivering high-quality industry education to support these goals and empower ongoing advertising industry innovation."
Quantcast Limited
We are a global advertising technology company. We are the creators of a new and innovative intelligent audience platform that empowers brands, agencies, and publishers to know and grow their audiences, reaching people in the right place, at the righ...
Powered by PressBox
CampaignDigital MarketingMartechPerformance