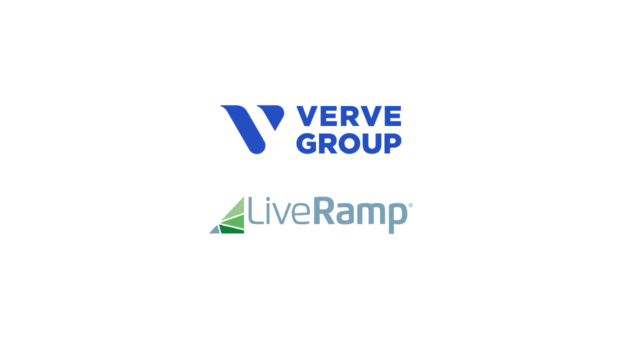 Platform161 (now part of Verve Group), a leading demand-side platform, today announced an integration with LiveRamp, a leading data connectivity platform, across UK, France, Germany, Netherlands, Belgium, Spain, Italy, Romania, and Poland.
The partnership will provide a solution to the deprecation of third-party cookies and restricted use of Apple's Identifier for Advertisers (IDFA) by enabling advertiser access to addressable inventory and increased audience recognition across cookie-less environments.
By integrating Platform161's buy-side platform with LiveRamp, marketers across the EU can bid on addressable inventory across all channels, including mobile in-app, mobile web, and desktop. This will enable advertisers to reach their audiences in consent-driven, authenticated environments in a privacy-first manner—without the use of cookies or directly identifiable information. Brands running campaigns with Platform161 can continue activating their first-party data on the open web to deliver more relevant, engaging ads to their target audience with increased precision, reach, and measurement.
The integration with LiveRamp is part of Verve Group's and Platform161's overall commitment to embrace an addressable solution that puts consumer privacy at the forefront. Verve Group also recently announced the launch of its new product ATOM (or Anonymized Targeting on Mobile), a pioneering solution for iOS that allows the ability to target audiences without the use of IDFAs.
"This integration with LiveRamp will provide our buyers with increased user addressability and a transparent measurement mechanism in a cookie-less world," said Marco Kloots, Platform161's Founder and Chief Executive Officer. "LiveRamp has always been a trusted partner of ours, and we look forward to expanding our partnership to deliver consent and identity-driven solutions for the open internet."
"Consumer privacy is at the forefront of the products and advertising solutions that we offer advertisers and publishers. LiveRamp aligns with our privacy-first vision as user choice sets the basis for consent and can be managed in a streamlined, transparent fashion," said Ionut Ciobotaru, Chief Product Officer at Verve Group. "Their solution offers a more explicit alternative to cookies which advertisers can leverage to personalise their messaging towards existing audiences and ensure continued coverage in a post-cookie advertising ecosystem."
"Though Google has granted a third-party cookie reprieve, our partnership with Platform161 is proof that we continue to move full steam ahead with industry leaders to solve for cookie deprecation and enable marketers to buy on people-based identity," said Tim Geenen, managing director of Addressability, Europe. "Marketers have seen meaningful improvements over third-party cookies when using our solution, so we're thrilled that Platform161 chose our platform to provide better value to marketers while providing better protection for end users."
Verve Group
Verve Group's consumer-first advertising suite is a leader in consolidating data, demand and supply technologies to create better business outcomes for advertisers and publishers. With a privacy-first approach, Verve Group's full-stack program...
Powered by PressBox
CookielessDataFirst-Party DataPost-Cookie