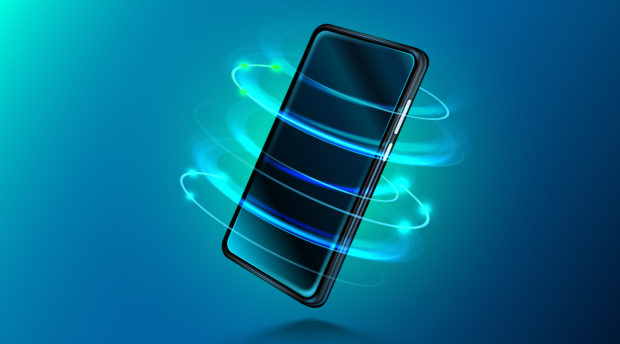 In association with InMobi
In this exclusive interview, ExchangeWire speaks to Phil Gale, Head of Agency Development Europe for InMobi, ahead of ATS London 2021, describing how an ad tech-agency partnership can thrive in the privacy-first era, whilst considering the advantages of the mobile in this progressing environment.
How should ad tech address the challenges facing the mobile ecosystem, and how can they help agencies, brands, and publishers navigate these challenges?
Clearly, the principal challenge in ad tech right now is around the loss of addressable devices, especially in iOS, but with Android also potentially following suit. I would suggest the following three responses above all:
- Take the simplest and most obvious measure: convince more users to opt in. This requires that, as an industry, we must effectively communicate the value exchange clearer, we need to educate people on what 'tracking' truly means and, of course, how the public may also benefit from it.
- Embrace contextual solutions: I would encourage everyone to support the rollout of the IAB Tech Lab's OM SDK1.3 and seek out other advanced contextual intelligence solutions. Other approaches, including app-level surveys to define an app's typical user demographic and interests, should also be considered. These could drive more budget to those contexts that index highly against specific audiences.
- Lean in to change: ad tech is usually among the first to weather changes driven by big tech or regulation. Therefore, the first solutions or changes that must be implemented to respond also fall to us first. Agencies and advertisers are usually further towards the back of the queue. That's why we play a crucial role in ensuring the rest of the industry understands both the present and future of what technology can and cannot achieve. Without this focus, common misconceptions perpetuate and lead ultimately to missed opportunities for budget holders.
What are the key elements of a successful ad tech-agency partnership in the privacy-first era?
Transparency and flexibility are the foundation of any successful tech-agency relationship. Both parties must be also open and honest about their capabilities, as well as their limitations, if they really want to collaborate and drive innovation.
Next, I would highlight the potential around customised solutions, including white labelled options and adaptive tech, that give agencies a unique point of differentiation against their competition. By operating these independently, buyers enjoy the benefit of flexibility without the burden of owning and developing. Developing curated marketplaces is one simple win here.
In the face of the challenges stated above, first-party data is now more valuable than ever. Therefore, the closer buyers can get to publishers with consented data, the better their chance to access it is. This points to the benefits of having partnerships which cover multiple technology layers, not just the standard DSP. On their own, sometimes these may have a more limited insight into what is actually available.
What advantages does privacy-focused mobile offer over the outgoing identifier-based ecosystem? What advantages does it offer over other channels, such as display?
In terms of mobile specifically, we operate in a space that historically was not considered as transparent as other channels. Whether that was true or not in the past, it has certainly now caught up.
To go back to the question: rather than privacy-focused versus identifier-based systems, I would argue the identifier-based ecosystem has itself become privacy-focused. And this is ongoing. What is replacing it, in a world where some opt in and some opt out, is a blended approach of different tactics and technology.
Once we have dealt with the added complexity, that need for a mixed approach is positive for an industry that some say has suffered from overdominance by a select handful of companies.
As for the benefits of mobile specifically, we only have to look through our own list of case studies and recent past campaigns for the signs. It's no accident that major brands ran mobile-specific campaigns through the past year with a greater focus on branding effects – just as time on mobile, according to eMarketer, was still growing.
Since joining InMobi, what has excited you most about the company, as well as the mobile ad tech ecosystem as a whole?
In the short time I've been at InMobi, I have been blown away by the team spirit and culture, which echoes right through to the highest level of leadership. The EU team still feels very much like a startup, which I love. Knowing that every decision you make has a tangible impact on the success or failure of the business certainly keeps you on your toes, but it obviously also makes for an exciting environment and creates a natural drive to succeed.
I also think it's a great time to be back in mobile ad tech. I feel like the channel has almost gone full circle: from its early growth in 2012 where it was new and not well understood, through to aggressive growth in 2014 to 2017 where mobile screen time overtook desktop, to now, faded into the omni-channel mix as 'another screen size' but with many of its unique characteristics now lost.
While standardisation provides efficiency and scale, we must not forget that you almost always lose some form or function in the process. And I think it was this that made the channel so attractive in the first place.