Instagram's Adam Mosseri Questioned over Child Safety Measures; Amazon Fined USD$1.3bn by AGCM
by Zara Briggs on 9th Dec 2021 in News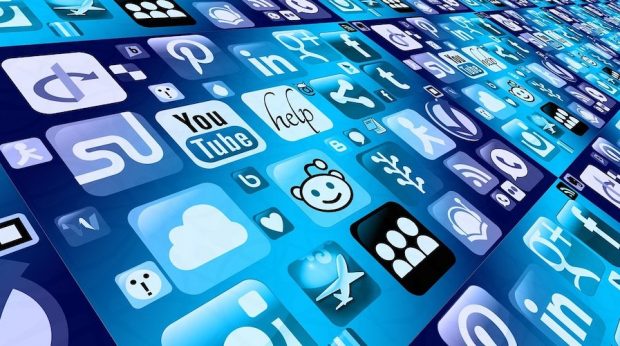 In today's daily news digest from ExchangeWire: Head of Instagram, Adam Mosseri, testified before Congress about child safety protocols; the Italian antitrust regulators fine Amazon USD$1.3bn (£986.3m) for causing harm to competition; and YouTube and Roku have announced a multi-year extension agreement to continue carrying both apps on the app store.
Instagram's Adam Mosseri questioned over child safety measures

Yesterday (8 December), Adam Mosseri, the head of Instagram, testified before Congress for the first time about the app's child safety protocols. The hearing touched on Instagram's "addictive" algorithms, as well as questioning the platform's intention for Instagram Kids, which was described as a "gateway drug" by Subcommittee Chair Richard Blumenthal. However, tensions were high as Mosseri strongly disagreed that the social media platform was considered addictive, based on insider research. He went on to defend the platform's objective - a place where teens can express themselves in a safe environment, as well as benefit from "all the amazing things the internet has to offer." Intentions were set, with the suggestion of creating an industry body to address three critical issues: how to verify age, how to build age appropriate experiences, and how to build parental controls. Mosseri added that the first set of parental features will be launched in March next year.
The night before the hearing, Instagram made a strategic announcement to tighten restrictions of teen safety protocols. They addressed changes they have made, including stricter measures on the type of content displayed, as well as nudging users towards different areas if they dwell for too long. These updates may seem like a step in the right direction, however, Senator Marsha Blackburn was sceptical, commenting, "the middle of the night is when you drop news that you don't want people to see."
During the hearing, the pressure was slightly shifted away from Instagram when it was announced that child safety concerns are also aimed at other social media platforms, such as TikTok. This shared issue is accompanied by the announcement that Twitter are testing a copycat feature, mirroring TikTok's video feed and "For You" tab. It could be argued that the new product will offer further complications to the addiction concern raised by Senator Blumenthal.
Amazon have been fined USD$1.3bn (£986.3m) by the AGCM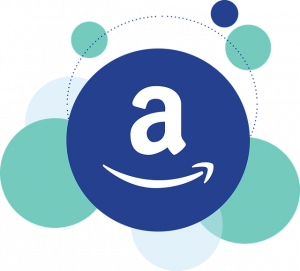 Amazon have been fined USD$1.3bn (£986.3m) by Italy's antitrust regulator, alleging that the e-commerce behemoth crushed competition by favouring third-party sellers using the platform's logistics services. It has been reported that this is one of the biggest penalties imposed on a US tech giant in Europe. 
According to a statement issued by the Italian Competition Authority (AGCM), Amazon leveraged their dominant market position to favour their own services. Further details read, "as a result of the abuse, competing marketplaces have also been damaged: because of the cost of duplicating warehouses, sellers who adopt Amazon's logistics are discouraged from offering their products on other online platforms, at least with a product range as wide as that on Amazon.it."
Amazon intend on appealing the decision, highlighting that they "strongly disagreed" with the sanctions. In the meantime, they await corrective steps imposed by the antitrust authority that will be reviewed by a monitoring trustee.
The AGCM previously fined Amazon $68.7m (£52.1m) for alleged anti-competitive liaison, following an investigation into the sale of Apple and Beats products on Amazon's Italian marketplace. The tech giant unsurprisingly rejected the claim, describing the amount as "disproportionate and unjustified". 
Google and Roku have reportedly made up after a series of disputes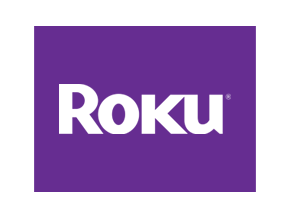 Roku and Google have had a long few months of conflict, with the tech giant declaring back in October that they would no longer allow Roku customers to download the YouTube or YouTube TV apps to their devices, initially commencing today (9 December). The quarrel is, however, seemingly over as YouTube and Roku have announced a multi-year extension agreement to continue carrying both apps on the app store. 
According to allegations from the video streaming provider, the dispute formed when Google demanded preferential treatment, requesting access to search data and hoping for prioritised search results. Roku admitted they agreed to these demands but asked that Google not ask for additional data. No agreement was reached leading them to a standstill. These claims were later regarded as "baseless" by the tech titan, but later seemingly proved to be true by an email between the two parties. Further allegations were made by Roku, arguing that Google had threatened them with retaliation by increasing hardware spec requirements for YouTube TV. If accomplished, Roku's low-end players would no longer have access.
The details of the deal have not been disclosed, keeping quiet the question of which party won the battle.
Also in the news:
- BillFront Rebrands to Vane as it Announces New Funding and US Expansion
- Adform Hits Top 100 in Financial Times' Diversity List
- Anzu and Comscore Announce Low Invalid Traffic Across Mobile In-Game Ad Campaigns
- Picnic Raises £2m Series A Investment to Accelerate Growth and Impact
AmazonGoogleLegalMetaSocial Media