Italy Slap Amazon and Apple With Sanctions; LTK Raise USD$300m for E-Commerce Expansion
by Zara Briggs on 24th Nov 2021 in News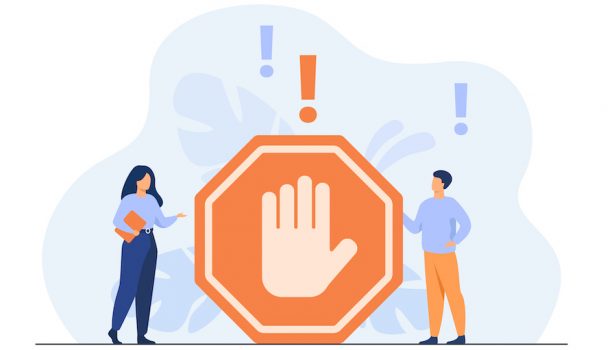 In today's ExchangeWire news digest: Italy's competition authority have slapped Amazon and Apple with a sizeable fine; LTK raise USD$300m (£224.6m) for e-commerce expansion; and Plug in Digital raise new investment to enhance game development.
Italy slap Amazon and Apple with sizeable sanctions

Amazon and Apple have been fined over €200m (£168m) collectively by the Italian Competition Authority (AGCM) for alleged anti-competitive liaison, following an investigation into the sale of Apple and Beats products on Amazon's Italian marketplace. According to reports published by the AGCM, the tech giants colluded to put a restrictive agreement in place, which was signed on the 31st October 2018. Legitimate resellers of "genuine" Beats and Apple products faced limitations when using the e-commerce platform, under the signed agreement.
Both parties have denied any wrongdoing, with the iPhone developer stating, "to ensure our customers purchase genuine products, we work closely with our reseller partners and have dedicated teams of experts around the world who work with law enforcement, customs and merchants to ensure only genuine Apple products are being sold."
The tech giants are planning to appeal to the fines, with Amazon describing the proposed amount as "disproportionate and unjustified." "We reject the suggestion that Amazon benefits by excluding sellers from our store, since our business model relies on their success." they add.
Italy's competition watchdog claim that the contractual clause was a breach of European Union Rules, in addition to affecting competition prices. The companies of the Amazon group face a penalty of €68.7m (£57.7m), in comparison to Apple who are bearing the brunt with a €134.5m (£112.9m) sanction.
LTK raise USD$300m (£224.6m) for e-commerce expansion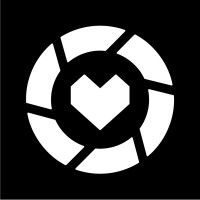 LTK have raised USD$300m (£224.6m) in new investment by SoftBank Vision Fund 2, valuing the influencer marketing and commerce platform at USD$2bn (£1.5bn). The funding will enhance their product development across the platform's creator, brand, and consumer shopping experiences, as well as aid in empowering talent.
The growth of e-commerce has been on a continuous healthy rise due to the impact of social advertising, with 2021-2025 seeing the market expand at a CAGR of almost 29%, reaching an estimated valuation of USD$10.87tn (£8.14tn). An e-commerce market report published by Technavio predicts that Apple, Amazon, and Alibaba Group are expected to be the major participants within this movement.
Co-founder and president of LTK, Amber Venz Box, commented, "ten years ago, we began with a mission to make creators, like myself, as economically successful as possible." She adds, "this investment further validates the current and future opportunities for creators around the world when they put their skills to use on the LTK platform."
More than 5,000 retailers employ the three-sided marketplace for performance-driven campaigns, paid collaborations, and content licensing.
Plug in Digital raise new investment to enhance game development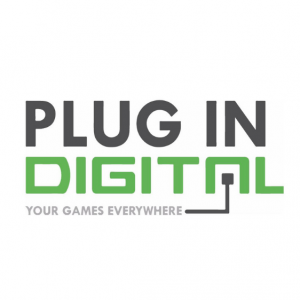 Plug in Digital, the developer of adventure game The Forgotten City, have raised USD$75m (£56m) in a Series B round led by Bridgepoint Group. The investment will allow them to enhance their publishing and distribution portfolio, expanding their footprint within the digital and physical space with multi-platform intellectual property. 
In 2018, Plug in Digital underwent a small round, raising €2m (£1.68m), seeing the gaming platform expand in China. CEO Francis Ingrand felt as though this was the right time for another funding round due to the surge of growth the company encountered during the pandemic. According to research published by Accenture, the pandemic fueled the gaming industry, with some of the world's leading race-car drivers competing online. Due to this dramatic incline, the video game industry has already exceeded USD$300bn (£224.6bn).
Describing their new partnership with the private equity firm, Ingrand commented, "we are confident they are the right partner to accompany us in our growth journey, mixing organic development and targeted strategic acquisitions. We are pleased to have attracted Bridgepoint who believes in our differentiating model, our strategic direction and our people."In further news, Apple's current rival, Epic Games, have acquired video game developer Harmonix, reports confirm. This partnership will allow the Fuser developer to create "musical journeys" and gameplay alongside Epic for their hit game Fortnite. Co-founder and chairman of the Rock Band maker, Alex Rigopulos, comments, "Harmonix has always aspired to create the world's most beloved interactive music experiences, and by joining Epic we will be able to do this at scale."
Also in the news:
- Paco Rabanne & Bidstack Emerge Victorious With VR Invictus Campaign Featuring Tim Howard
- Verve Group and Scream Malmo Increase Reach By 21% Across Unique Audiences by Activating the ID5 ID Within PubMatic's Platform
- Little Syster Recognises Smart's Commitment to Digital Responsibility
AlibabaAmazonAppleFundingGamingLegal