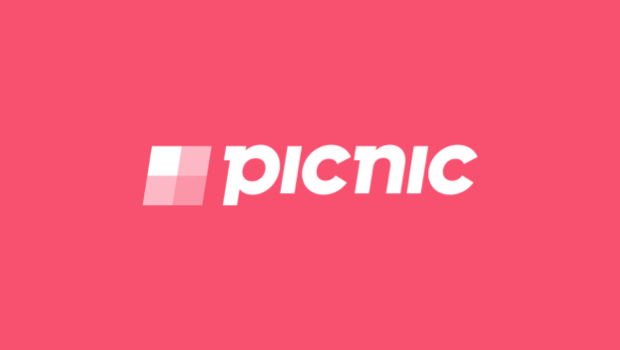 Picnic, the Social Display Marketplace, has closed its Series A funding round with the announcement of a £2m investment from Guinness Asset Management.
Picnic brings the high-quality ad experiences of social media to the open web by delivering intuitively engaging social display ad formats, such as 'Stories' and 'Carousel', to Google's user-first AMP inventory. Bootstrapped until now, Picnic will use the investment to drive international expansion, expand its team and accelerate product development.
In the four years since its launch, London-based Picnic has established itself as one of the UK's leading homegrown ad tech companies, delivering more than 400 campaigns for advertisers across multiple verticals. Picnic's user-friendly product delivers average total engagement rates of more than 3x Instagram benchmarks, achieving as much as 18x ROI for some brands, as well as increases in brand perception of up to 129% across various brand studies.
The Series A investment comes on the heels of four years of strong growth and, combined with additional funding from existing angel investors, will drive Picnic into the next phase of its development, starting with a planned expansion into the US market. As part of the investment, Guinness fund manager Ashley Abrahams joins Picnic's board of directors.
Matthew Goldhill, CEO and founder of Picnic, said: "These are very exciting times for our business. Over the next few years we'll open in America, launch a new product line and significantly increase headcount. I'm very happy we'll have Ashley and Guinness Asset Management's support during the next stages of Picnic's development. We have prided ourselves on growing this far without institutional investment but this is precisely the right moment to move into a different gear and we know we have found the right partners with whom to do it."
Ashley Abrahams, fund manager at Guinness Asset Management, said: "Guinness is thrilled to be supporting Picnic during this exciting time of growth and product development. Picnic is leading the way in creating Social Digital Display as a new way for companies to engage with their audiences, aided by innovative formatting and display. Picnic's unique proposition has already demonstrated brilliant results for a wide range of customers and we are excited to help Matt and the team on the next stage of their growth journey."
Alex Reed, partner at Mountside Ventures, which supported the investment, said: "We're delighted for Matt and the team for closing their funding round so efficiently. This came as no surprise, having seen them already build a profitable business without raising institutional funding - until now. Matt brings deep ad tech expertise combined with passionate leadership, and we're looking forward to the next stage of Picnic's growth and expansion with Guinness alongside." 

Picnic
Picnic Media is a leading premium mobile ad formats company, delivering high-impact, social-style ad formats on a unique marketplace of the highest quality mobile inventory. Their intuitively engaging advertising campaigns allow advertisers to increa...
Powered by PressBox
DisplayFundingInvestmentSocial DisplayUS