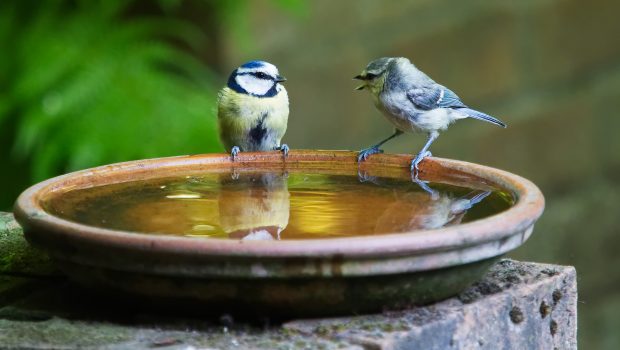 In the seventh article in ExchangeWire's 2022 Predictions Series, we hear from industry experts in the media, marketing, and commerce ecosystems on how audio and conversational advertising is set to develop in the coming year in the wake of sustained growth throughout the pandemic and ongoing consolidation.
Consolidation underlining popularity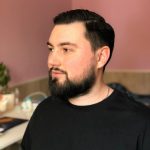 The digital audio advertising market is poised to reach USD$5.976bn (£4.514bn) by the end of 2021. During the quarantine, people multiplied their daily audio content streams along with video and CTV content consumption. The forming trends and alliances between companies only testify to the fact that audio ads are becoming increasingly popular. For instance, Spotify recently purchased Megaphone for hosting podcasts. Earlier Spotify also invested funds in Gimlet and Anchor in order to create its own podcast ecosystem. Having recognised the trend Amazon also purchased the Wondery podcast network.
Audio content is uninterrupted, which makes it very convenient - people are listening to podcasts in the car and during their daily activities. This format doesn't get blocked by ad blockers. Plus, unlike display ads, audio doesn't compete with other ad units on the web page. Additionally, this format is worth paying attention to now because it delivers a unique opportunity to reach unique audiences of young and tech-savvy adults whose yearly income is typically above USD$100,000 (£75,500).
With programmatic targeting, automation, and attribution of audio ad format effectiveness of these ads can be increased even more. This way advertisers will be able to advertise to the right audio audiences at the right time and place while receiving timely performance analysis and preventing their budgets from overspending. That is why advertisers see in audio ads a great potential to reach new audiences and increase ROI.
Roman Vrublivskyi, chief commercial officer, SmartHub
Three key trends in digital audio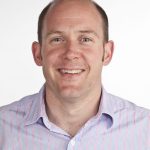 Digital audio consumption accelerated in 2021 and commercial engagement followed the audiences. In 2022 we foresee three key commercial trends in the digital audio space:
1. Data-led targeting
The way the market works with first party data will continue to dominate commercial discussions in 2022, especially as cookie discussions amplify. Octave knows listeners have knowingly exchanged data in return for a more personalised advertising experience. We aspire to create addressable campaigns focused on quality propertorial data that taps into actual interests, delivering a better experience for listeners and engagement for advertisers. At Octave we have numerous examples that demonstrate the improved ROI of using smart first party data sets and the appetite for this audio measurement will continue to grow.
2. Interaction and creativity
Creativity is a constant rather than a 'trend' in advertising, but as Digital Audio consumption increases, so do the unique creative opportunities. New technology coupled with targeting capabilities provide a powerful way to get advertising cut through. Opportunities include sonic branding, creative personalisation, voice interaction, location/motion targeting and mobile phone engagement - and that is before the inevitable rise of in-car audio.
3. Growing landscape
Audience Growth is attracting new advertisers. We have seen an increasing number of digital display stalwarts testing the Audio space. This will introduce new tech and further investment, which will require more work to create uniform standards of trustworthy measurement specific to Audio. Octave works to highlight the intimate relationship between Audio listeners and content to demonstrate the unique attention it creates."
Charlie Brookes, director of revenue, Octave Audio
Transcription, safety, and optimisation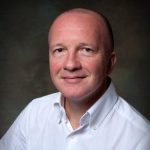 Audio is well equipped to take on the cookie-less world, especially with boom in podcast listening - advertisers will need to rely on first-party data for targeting and advertising as third-party data goes down in terms of usage and accuracy.
We'll lean further into AI transcription targeting for podcasts, which will help advertisers leverage the power of content to reach new listeners, ensure brand safety, and optimise audio ad placement in a more seamless manner to create a more relevant ad experience.
Pierre Naggar, SVP, global demand, AdsWizz
Develop complex and personalised strategies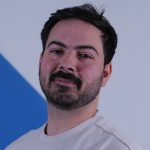 Programmatic audio is divided into three main supply sources – music streaming (through suppliers like Spotify), podcasts (the biggest opportunity for brands), and online broadcast radio (now more attractive with the addition of data overlay opportunities). However, amongst these audio heavyweights we can see emerging innovation in the form of conversational and actionable audio ads.
A recent IAB report (with PwC) found that despite the pandemic, digital audio grew 17% YoY with podcast spend up 43%. As such, the real opportunity for increased budget and wider reaching campaigns comes from podcasts inventory. Often pigeonholed as a commuter medium, but when the commute vanished podcast listening still grew, underlining the importance for a presence in this space.
The rise of digital audio consumption also comes from the growing usage of smart speakers such as Google Nest, and Amazon Echo for example. RAJAR reports that in Q3 2021 that 74% of the UK population listens to digital audio weekly, of which 50% are via Smart Speakers. Herein lies the opportunity for conversational and actionable audio ads to enter the fray – we've seen voice-led search gain traction, perhaps now a conversation with smart technology is not that far off.
Creative is the driving force of performance, and using interactive mechanics for a bespoke audio experience, leveraged with data, will enable marketers to create complex and personalised strategies for a more relevant and engaging campaign.
Patrick Shepherd, head of programmatic, the7stars
AudioConversationalPodcastPredictions