China Mobile Pull Off Mega Shanghai Listing; Tencent Divest Shares in Sea Ltd
by Zara Briggs on 5th Jan 2022 in News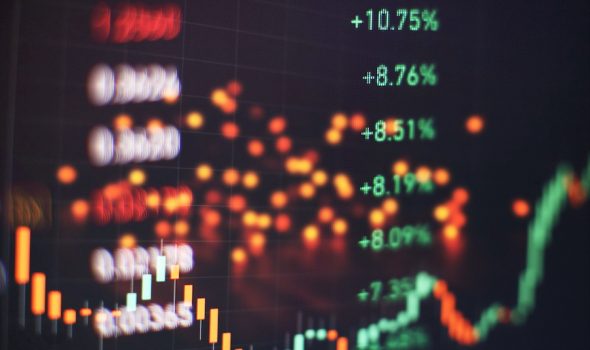 In today's ExchangeWire news digest: China Mobile have raised USD$9bn (£6.6bn) in Shanghai listing; Tencent have divested holdings worth USD$3.01bn (£2.2bn) in Sea Ltd; OpenSea have raised USD$300m (£221.6m) in a Series C round.
China Mobile raise USD$9bn (£6.6bn) after pulling off mega Shanghai listing

Due to rules imposed during Donald Trump's presidency, China Mobile was added to an investment blocklist and kicked off the New York Stock Exchange. Just eight months later, the communications tech giant accomplished mainland China's biggest listing in 10 years, raising USD$9bn (£6.6bn) in a blockbuster Shanghai listing on Wednesday. Shares closed slightly above their Shanghai offering price of CN¥57.58 (£6.69), which was more than 40% greater than the price of their existing Hong Kong-listed stakes - which rose 3.3% on Wednesday. Prior to their mega listing, China Mobile announced that they will buy back up to USD$12.6bn (£9.3bn) worth of their existing Hong Kong-listed shares on the market. They will use their recent stock sale to expand their 5G network.
China Mobile joins a list of companies who have thrived closer to home after being barred from the US stock market, including Hong Kong-based SenseTime. Although the AI platform had to postpone their IPO after fears that they had developed facial recognition to determine a users' ethnicity, SenseTime's stock was up 152% since they priced their IPO at HK$3.85 (£0.36) in December. They have since announced that they "strongly oppose" the allegations and "regret to have been caught in the middle of geopolitical tension."
Tencent to divest shares in Shopee-parent Sea Ltd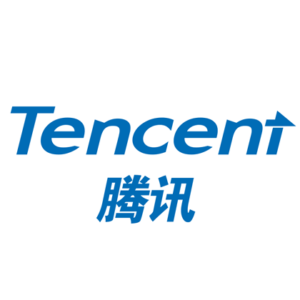 Off the back of the announcement that Chinese conglomerate Tencent have taken a stake in fintech platform Monzo, it has been reported that the tech behemoth has divested holdings worth USD$3.01bn (£2.2bn) in Singapore-based internet company, Sea Ltd. The company issued a statement confirming they have reduced their stake from 21.3% to 18.7%, selling around 14.5 million Class A shares. During the next six months, Tencent will be subject to a lockup period restricting the sale of additional Sea shares. Tencent confirms, "the divestment provides Tencent with resources to fund other investments and social initiatives, while retaining a substantial majority of its stake in Sea and continuing to benefit from the company's future growth."
The Shenzhen-based firm have shocked investors recently, with the divestment being the second in just two weeks after they slashed their stake in JD.com from 17% to 2.3%. Tencent announced that they will transfer HK$127.69bn (£12.1bn) worth of their shares in China's second-biggest e-commerce platform to shareholders.
NFTs soar as OpenSea close a USD$300m (£221.6m) Series C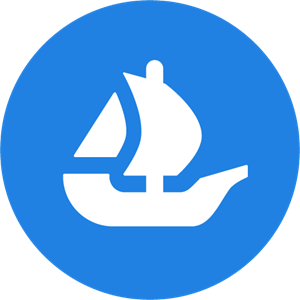 OpenSea, an online auction marketplace for NFTs, have raised USD$300m (£221.6m) in a Series C round led by Paradigm and Coatue. The investment values the startup at a high of USD$13.3bn (£9.8bn), reflecting their early success and the growing NFT industry. The platform confirmed the news in a blog post, stating that they have multiple goals for the funding: "accelerate product development…improve customer support and safety…invest in the wider NFT and Web3 community…and grow our team." With a commitment to expand the NFT ecosystem, OpenSea are aiming to launch a grant program to support developers, builders, and creators.
It was reported that, in 2021, NFT sales totalled over USD$26.9bn (£19.9bn) worth of cryptocurrency, with OpenSea receiving over USD$16bn (£11.8bn) worth. The company announced they saw their transaction volume increase "600x" last year, amounting to the inclining success of the industry.
In further funding news, Indian commerce platform, Udaan, have raised USD$250m (£184.6m) supported by a range of new and existing backers. The firm announced the news in an internal email, seen by TechCrunch, confirming they had raised USD$200m (£147.7m) via a convertible note and the remaining as debt. Although the participants were not disclosed, sources close to the matter revealed that Tor Investment and Arena Investors could be among those who invested, according to reports.
Also in the news:
- Holiday Ad Fraud on the Rise: CTV Advertising Threatened as Fraud on Unprotected Programmatic CTV Inventory Reaches Almost 20%
- Tikin Media have Selected Hivestack as their Supply Side Platform (SSP) to Offer Unparalleled Solutions for Programmatic Buyers Across China
- Pixalate Launches Self-Service Ad Trust & Safety API Suite