Tencent Take a Stake in Monzo; India's Antitrust Watchdog Orders Apple Investigation
by Zara Briggs on 4th Jan 2022 in News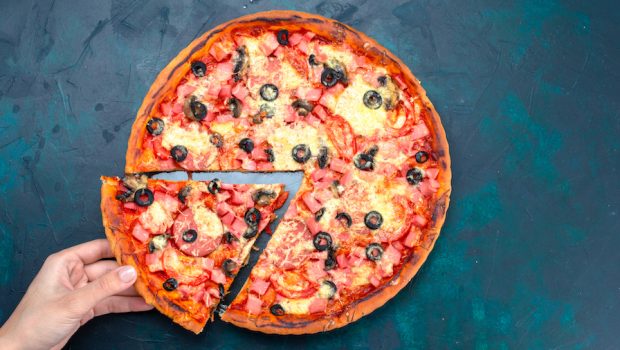 In today's ExchangeWire news digest: Tencent Holdings have taken a small stake in Monzo; The Competition Commission of India have instructed an investigation into Apple's business methods; and LinkedIn's data security lawsuit has been dismissed.
Tencent take a stake in Monzo as they join their latest fundraise

Tencent Holdings have taken a small stake in Monzo, as they join backers such as the Abu Dhabi Growth Fund in the fintech's latest USD$600m (£444m) funding round, according to Sky News who first reported the announcement. The fundraise values Monzo at $4.5bn (£3.3bn), allowing them a sigh of relief after a tough start to the pandemic. Monzo's chief executive, TS Anil, has commented on the recent fundraise, "the high level of investor interest we've had in this round is testament to our performance as well as the huge opportunity that lies ahead." They add, "with the backing of some of the best names in the investment community, we're going into next year with big ambitions - and we're just getting started."
This isn't the first time Tencent have backed European banking start-ups, supporting Germany's N26 back in 2018, as well as French start-ups Qonto and Lydia in recent years. The pattern could reveal the China-based conglomerate's potential western strategy in non-gaming investment, as well as their eye for learning what others overseas are doing and how this can be applied in China. According to reports from the FT, Monzo's valuation still trails their digital rival, UK-based Revolut, who reached a valuation of USD$33bn (£24.5bn) in July.
India's antitrust watchdog order investigation into Apple's business practices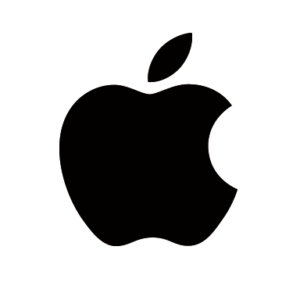 The Competition Commission of India (CCI) have instructed an investigation into Apple's business methods in the country after a non-profit group alleged that the tech giant was abusing their dominant market position by forcing app developers to use their in-app purchase system. The group, "Together We Fight Society", claim that Apple's enforcement of a 30% fee on in-app purchases damages the competition by raising costs for app developers and customers.
Apple have previously denied the allegations, claiming the commission is "not unfair or excessive", adding, "only a small number of large developers, many of which are multi-billion-dollar conglomerates, pay the headline rate of 30%." The tech giant has further rejected the complaints, arguing that their market position in South Asia isn't dominant enough to hurt competition. India's competition watchdog have, however, hit back, describing Apple's argument as "misdirected" as the case concerns their anti-competitive restrictions on developers and not end-users. They are "convinced that a prima facie case is made out against Apple which merits investigation."
The company, who are the first US firm to reach a USD$3tn (£2.2tn) market value, have also been in a battle with Tumblr after safety iOS guidelines make it hard for New York-based platform to get the well-being green light. In a blog post, the social networking website have commented, "to remain available within Apple's App Store, we are having to extend the definition of what sensitive content is as well as the way you access it in order to comply with their guidelines." Tags such as "drugs" and "porn" are unsurprisingly banned, however some more obscure tags have been blocked - "Tony the Tiger" and "Eugene Levy". The platform have further commented, "please know that on the near horizon there will be meaningful developments that will overhaul how you choose to access sensitive content safely on Tumblr – whether visiting us on mobile, mobile web or through our website."
LinkedIn's data security lawsuit dismissed by US Magistrate Judge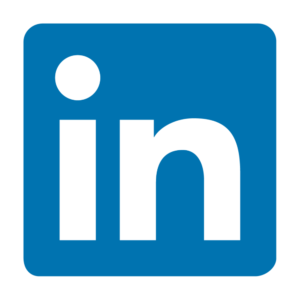 A lawsuit alleging that LinkedIn provided advertisers with inflated ad metrics has been dismissed by US Magistrate Judge Susan Van Keulen. The decision came on Monday (3 January), reporting that the plaintiffs failed to show that LinkedIn's actions to rectify an ad reporting issue (details below) were inadequate, prior to pursuing legal action, Reuters reports. The Microsoft-owned business social media had no obligation to provide "accurate ad metrics", the magistrate judge added in the decision to dismiss.
The lawsuit emerged after LinkedIn released a statement in November 2020 reporting two measurement issues, which may have impacted over 418,000 customers, and their subsequent correction. Tech company TopDevz and recruiting platform Noirefy filed the class-action complaint, claiming "LinkedIn has systematically inflated ad metrics in its favour, which has enabled it to overstate the quality of its audiences, the quality of its ad inventory, and the engagement from its audiences." Due to the dismissal being with prejudice, the lawsuit cannot be brought up again by the previously named companies.
The dismissal is accompanied by the news that Morgan Stanley have offered to pay USD$60m (£44.5m) to settle a data security lawsuit. The case alleged that the New York-based investment banking platform exposed customer data after failing to efficiently retire some of their older information technology. A preliminary settlement on behalf of about 15 million customers affected by the breach was filed on Friday (31 December) in Manhattan federal court, and awaits approval by US District Judge Analisa Torres. Morgan Stanley have denied wrongdoing and are pleased to settle the matter.
Also in the news:
- Ogury and The Trade Desk Partner to Offer Cutting Edge Programmatic Mobile Advertising for Media Buyers
- French Streaming Platform Molotov Selects Magnite as SSP and SpringServe as Ad Server
- Intelligent Video Solutions (IVS) to Increase Reach as Pandemic Fuels Online Video Consumption
- Smart AdServer Launches Curation Offering, Enabling Media and Data Activation at Scale
AppleFundingInvestmentLegalTencent