Apple Seeking Dismissal from CCI; Palantir to Shift Entire UK Data Processing from US
by Zara Briggs on 20th Dec 2021 in News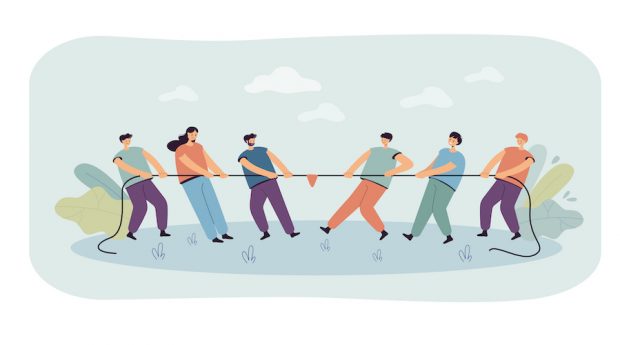 In today's ExchangeWire news digest: Apple are seeking a dismissal over claims they have damaged competition in India; Palantir are hoping to shift their entire UK data processing operations from the US before the "regulatory tsunami"; and Kurly have raised KR₩250bn (£158.9m) in a Pre-IPO round just months after Series F.
Apple seek a dismissal over claims they damaged competition in India
Apple have asked India's antitrust watchdog to drop a case claiming the tech giant abused their market position and hurt small developers, arguing that they're too small a player in the South Asian market. The filing, seen by Reuters, came after the Competition Commission of India (CCI) underwent an investigation due to claims that Apple damaged competition by coercing app developers to use their services, which can charge up to a 30% commission on in-app purchases. Apple has since hit back, claiming that the commission is "not unfair or excessive", commenting that "only a small number of large developers, many of which are multi-billion-dollar conglomerates, pay the headline rate of 30%."
The basis for Apple's argument is that they're not a superior player in the Indian market where Google are dominant, and "without dominance, there can be no abuse," the Cupertino-based giant stated in the filing submitted on 16 November.
Reviews by the CCI will commence in the coming weeks, potentially, to Apple's dismay, widening the investigation if substantial evidence is found. Details of CCI investigations are not publicly disclosed.
The news is revealed as Facebook have paid Russia a fine of RU₽17m (£173,371) for failing to delete content that Moscow deems illegal. According to Reuters, Russia sent state bailiffs to implement the collection of the sanction in October, with Interfax since stating that there are no more enforcement proceedings against the social media platform as of Sunday.
Palantir are hoping to shift entire UK data processing after US regulation threats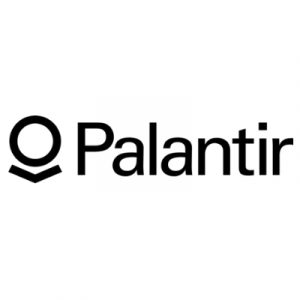 American data analytics firm with links to UK national security services, Palantir, are intending to relocate their entire UK data processing from the US, due to threats of a regulation clampdown. According to experts, the tightening of control, better known as a "regulatory tsunami", will disrupt cross-border data flows. Reports from the FT claim that by the end of 2022, Palantir will offer UK clients, including the Cabinet Office and the Ministry of Defence, the opportunity to have their data processed domestically to reduce security risks and breaches.
"We want to make the UK fully autonomous, from a regulatory and geopolitical point of view," comments Louis Mosley, leader of Palantir UK. "As tensions rise, it could be very disruptive if access was interrupted, and we want to reassure our UK customers there will be no diminution in service levels and no compromise on security."
Paul Howells, director of health and care partnerships, further details in a LinkedIn post that the software firm are aiming to expand their UK division through strategic hires and an exploration of office locations outside of London.
Kurly raise KR₩250bn (£158.9m) in a Pre-IPO round just months after Series F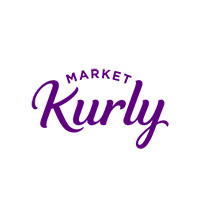 Korean online grocery service, Kurly, have raised KR₩250bn (£158.9m) in a Pre-IPO round just months after their USD$200m (£151.5m) Series F. The most recent round was led by single backer Anchor Equity Partners, and values the startup at around USD$3.3bn (£2.5bn).
The Seoul-based platform was founded in 2015 and provides next-day grocery services across South Korea. They are planning to use the latest funding, which brings their total raised to around USD$761m (£576.4m), to undergo a series of hires and to enhance their data infrastructure and logistics service.
The news of their IPO plans broke in October, after a spokesperson for Kurly stated that the offering is likely to be in the first half of 2022, depending on whether they can file their application at the start of the year. They will plan to list in South Korea, as opposed to the US, mainly because the grocery service doesn't have an overseas expansion plan. Kurly have estimated that after going public, their valuation will be up to approximately USD$5.8bn (£4.4bn).
Also in the news:
- Ogury and The Trade Desk Partner to Offer Cutting Edge Programmatic Mobile Advertising for Media Buyers
- French Streaming Platform Molotov Selects Magnite as SSP and SpringServe as Ad Server
- Intelligent Video Solutions (IVS) to Increase Reach as Pandemic Fuels Online Video Consumption
- Smart AdServer Launches Curation Offering, Enabling Media and Data Activation at Scale