82% of Active, Smart Speaker Listeners Interacted Positively with Octave Audio and Say It Now Voice-Activated Charity Ads
by ExchangeWire PressBox on 27th Jan 2022 in News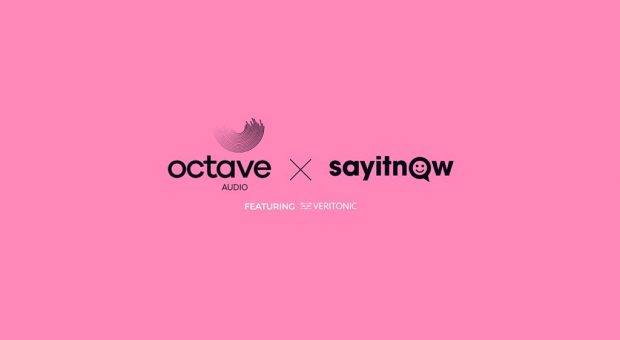 Backed by Innovate UK, Say It Now and Octave Audio joined forces with a series of charitable partners to make it easier for people to make charity donations via Alexa, the smart speaker device.
The pandemic has shaken the charity sector to its core; donations have dropped during a time of economic downturn and fundraising events have been cancelled due to social distancing restrictions (source: Civil Society).
Say It Now and Octave believed they could help mitigate this significant fundraising shortfall by raising awareness and driving donations; by using Actionable Audio Advertising to target listeners and engage with them via simple, interactive means that only required the listener to use short voice commands.
The campaign effectively targeted a record number of radio listeners, working with three charitable partners: NSPCC, Crisis UK and Macmillan. The campaigns ran between August and November 2021.
When measured against objectives, the charitable campaigns were a significant success, with many audiences engaging and showing positive intent, i.e. interacting with the content to learn more, play a game or access any other content.
Results showed that when listeners engaged with the Actionable Audio Advert on smart speakers, the results were overwhelmingly positive. They enabled the charity campaigns to effectively raise awareness of their cause and drive immediate donations.
Octave and Say it Now have released a whitepaper, with a guest contribution from Veritonic, explaining findings from these exciting campaigns.
Charlie Brookes, CRO, Octave Audio, said: "We are so proud of our partnership with Say It Now and the way our campaign was not only able to connect these incredible charities with targeted audiences, but also drive positive intent and donations. As audiences continue to use and interact increasingly more with smart speakers, we believe this campaign is just the start of how brands will work with voice activated technology."
Charlie Cadbury, CEO and co-founder of Say It Now, added: "Audio campaigns are now being engaged with 'in the moment' using the power of voice assistants. Having the unique response option on smart speaker devices opens new possibilities for lower funnel driven campaigns and showcases a brilliant option to utilise the power of audio on smart speaker devices."
Download the full report here: Whitepaper - Octave Audio and Say it Now.

Octave Audio
Octave Audio is a targeted audio advertising platform and joint venture of News UK's Wireless and Bauer Media. Advertisers are able to reach the audiences of live radio broadcasts including talkSPORT, KISS, Absolute Radio, Virgin Radio, Magic Radio...
Powered by PressBox
AIArtificial IntelligenceAudioCharityUK