The Role of Madtech Middleware as an Enabler in the APAC Region
by Hannah Dillon on 8th Mar 2022 in News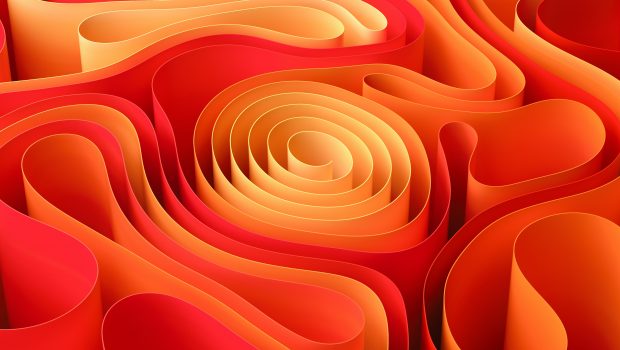 Defined by Ciaran O'Kane, CEO at ExchangeWire, MadTech Middleware companies offer technology for use by the service layer in the privacy-first era; are more SaaS-based and less managed; are independent of big tech platforms; and have occurring rather than recurring revenue. In this commentary piece, marketers in the APAC region discuss how the MadTech Middleware operates as an enabler in APAC, how this compares to markets globally, plus the opportunities and challenges MadTech Middleware presents.
MadTech Middleware will provide stability to a complex ecosystem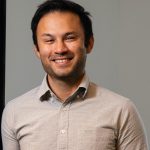 It's no secret that campaign measurement and attribution are amongst, if not the most, important factors in the dawn of cookie-less browsing. In such a vast and concentrated market as APAC, the role of Madtech Middleware will be to generate smooth and consistent results to the entire ecosystem whilst providing tools that keep the experience of the user at front of mind becomes a daunting challenge - bonus points to vendors who can demonstrate they can maintain the status quo of the third-party cookie era without completely redefining the workflows of both the buy and sell-side. Especially with the market struggling to find a seamless unified solution with First Party data being leveraged by all parties in the advertising chain, Unified ID's offered by several providers and contextual solutions which are yet to be entirely standardised across the board
Kevin Smith, country manager APAC, Blue Billywig
Fragmentation a challenge to MadTech Middleware's adoption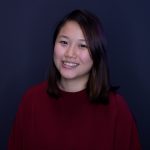 The APAC region presents a multitude of complexities for MadTech Middleware due to a high degree of fragmentation across multiple aspects. These include, but are not limited to, differences in social media platform popularity, regional e-commerce player market share, channel penetration, and privacy legislation. These areas not only shape the way people consume information online, but also the nuances technology and infrastructure vendors need to account for to service clients in the region.
Taking the above variances into consideration, along with distinct local cultural nuances that influence consumer behaviour, it is not hard to see why establishing regional commonalities is a challenge for companies in the industry. As such, it will be difficult to devise one-size-fits-all solutions that meet the needs of the majority of clients amidst the shift towards a privacy-centric and cookieless world. In addition, while numerous global players exist within the MadTech Middleware space, the adaptability of products across different markets, coupled with limited local client support in some instances, could pose challenges towards adoption. 
Nevertheless, with the enormous growth potential of the advertising economy in APAC, we are likely to see technology vendors devoting resources to mitigating the above challenges to ensure that their solutions work as seamlessly as possible across the region. That said, however, advertisers and their agencies should be proficient in multiple solutions such that they can mix and match as needed to ensure maximum efficacy across markets. 
Doreen Chia, advertising technology director APAC, Essence (a part of GroupM)
Flexibility and adaptability are key for marketers to succeed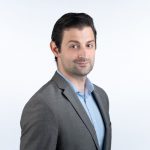 The fast-approaching deprecation of cookies is having a large influence on the APAC region, with advertisers delaying a full transitioning to their cookieless strategies to allow more time for testing. We're moving to a new privacy era, and businesses that rely on cookie-era ad tech will be moved out of the value chain. The overall innovation will be about tech enablement, with companies looking to provide solutions in emerging formats, such as CTV, driven over the last year due to the huge consumer uptake in these areas.
Like other markets, the APAC region faces various challenges from publishers, languages, and platforms. For marketers to succeed, they must ensure their product suite is interoperable and compatible with the market. Within the APAC landscape, flexibility, localisation, ease of use, and adapting to advertiser needs are quintessential for success.
Peter Angelis, agency director APAC, Integral Ad Science 
MadTech Middleware lacks structure - and is likely to stay that way
Is there any structure to the Madtech Middleware? The answer is a resounding: No. This is because middleware itself is the progeny of the polarisation of advertiser budgets to certain quarters, and the lack of structure that emerged out of it. Take any of the problems middleware has been professing to solve  - privacy, invalid traffic, ad fraud, brand safety, creative solutions, reporting and analytics solutions, dashboard solutions - all of these have their emergence from the tech that was created by the duopoly and the resulting independent programmatic landscape.
The only evolution of the market that could potentially lead to middleware vendors evolving into some sort of structure, would be if independent buy-side tech gains momentum and buyers start to finance such tech. In this new world, where there is a successful independent DSP partnering with an equally powerful independent SSP that represents the open world, is when the middleware tech will eventually start to provide solutions that cement and augment the DSP-SSP coupling to create a holistic ecosystem that is democratic, and fair to both the buyers and sellers.
While this evolution is taking place at a global level, how much this evolved offering would grow in the APAC region is the million dollar question, purely due to the complex environments and varied stages of the region's markets. 
Hari Shankar, chief revenue officer, Intelligent Video Solutions (iVS)
The rapid growth of e-commerce a unique opportunity for MadTech Middleware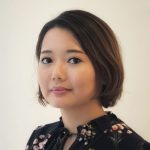 APAC, especially Southeast Asia (SEA), has a very unique landscape compared to the rest of the world. E-commerce media has grown significantly in the last two year, with a recent study from eMarketer and Insider Intelligence forecasting SEA e-commerce sales to expand by 20.6% in 2022. Unlike the rest of the world, which is mostly dominated by Amazon, SEA has multiple large online retailers (ie. Shopee, Lazada) that are forming a third walled garden. This has given new tech vendors an opportunity to build a Middleware layer to enable better trading, campaign management, and automation. New creative vendors are also rising to cater to the growing and evolving demand in e-commerce.
However, it's important to remember that audience and data management in the e-commerce space contribute to the growing fragmentation of data ownership. This is a big problem to solve, but is another opportunity for Middleware tech to rise up and build a unique solution. What we are seeing in e-commerce now is very similar to the evolution of programmatic, but at a much faster pace to meet the demand and growth trajectory.
Janet Leung, precision product strategy lead APAC, Publicis Media Exchange 
Privacy-forward contextual targeting solutions will evolve in APAC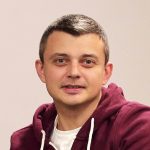 The APAC MadTech market is heavily integrated into the global ad ecosystem, and thus faces the same challenges. Despite the extended deadline for the phase-out of third-party cookies, 2022 is set to shape the future of ID-less advertising across the industry, leaving questions around measurement and targeting on the table. Privacy-forward contextual targeting solutions will remain in the spotlight, and their sophistication in APAC will evolve. However, the variety of languages in the region and the lack of ready-made data sets in these languages might slow the process.
With the increased amount of privacy legislation in the APAC (Thailand Personal Data Protection Act, and India's Personal Data Protection Bill to name a few), there'll be a growing demand for the middlemen from the EU that will help APAC businesses dial up their privacy efforts (as they did for the businesses in Europe).
Oleksii Borysov, vice president of product, MGID
Transparency is a challenge, and MadTech companies focusing on accountability are on the front line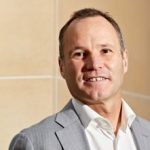 While advertising software platforms in North America and Europe have a broad global reach and managed to conquer Australia and New Zealand in APAC, we are seeing many local and low-cost technology solutions in Asia. These custom-made or local-made solutions are not as advanced as the Western ones, but are often preferred in a market where the cost of the workforce is sometimes lower. These MadTech Middleware applications are less automated, less scalable, definitely cheaper, and often a good entry point for the Service Layer. However, they quickly become inefficient and unreliable as transactions and inventory size grow. They put the whole ecosystem at risk of failure. Brands start losing trust in the entire marketing workflow and reduce budgets.
In APAC, particularly in Asia, Broadsign continues to see the digitalisation of classic out-of-home inventory, with MadTech Middleware companies grabbing opportunities in this conversion. With hardware becoming cheaper every year, this digital conversion allows media owners to propose better products and services to buyers.
Brands, advertisers, and agencies are becoming more sophisticated and demanding in the message they want to deliver and the returns they expect. Transparency is a challenge, and MadTech companies focusing on attribution and accountability are in the front line. Some countries are more organised and can unite the industry to provide a common and standard audience measurement system. Others are trailing behind. It poses a challenge for software vendors needing this information at the core of their technology.
Remi Roques, general manager APAC, Broadsign
Deciphering MadTech Middleware remains a challenge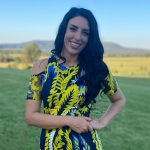 In Australia, we've seen a significant growth in MadTech Middleware providers over the past year, particularly across measurement and attribution, as well as contextual advertising solutions. This has allowed a lot of exciting opportunities for advertisers to try new, forward-thinking solutions, but has certainly presented a challenge in trying to decipher the good from the bad and the underlying methodology of each.
Brooke Aniseko, head of performance media & global partnerships, ANZ, Publicis Media
The lack of adaptability of global companies in APAC has led to the emergence of MadTech Middleware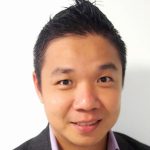 In APAC, MadTech Middleware is primarily dominated by global companies that set up regional offices in Singapore or Australia, and provide point solutions such as identity, ad serving, brand safety, and data management, to the services and channels layer. These companies operate in a similar playbook as other markets, and offer key innovation to provide access to global demand and supplies. 
However, the lack of ability to adapt to local market needs, as well as different levels of maturity in different markets, have led to the emergence of local MadTech companies in the past few years. Compared with other markets or global companies, these companies provide a high level of managed services with integrated solutions that combine unique data, creative offering, and premium publications with guarantee performance. Many of these companies may have proprietary point solutions, and partner with other companies to offer such integrated solutions as white label. 
These solutions offer great value to agencies and advertisers by simplifying the offerings, but it's important to peel through the service layer to understand the underlying technologies.
Travis Teo, co-founder, Adzymic
APACE-CommerceFirst-Party DataMadTech MiddlewarePost-Cookie