Reframing The Industry: The MadTech Middleware
by Ciaran O'Kane on 14th May 2021 in News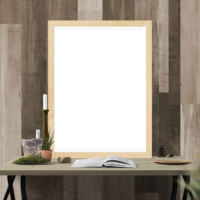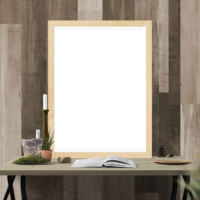 The ad ecosystem map has been a staple of this industry for a good decade. From Scott Brinker's Sistine Chapel martech work to the omnipresent 'tidy box' vendor map, we have used these resources to better understand the multitude of madtech offerings.
There is nothing wrong with using these vendor maps as an overview, but I think in the post-cookie, privacy-first era, most will be redundant. I also think that there continues to be a huge overlap between vendors in specific categories. And there is also the issue of what you define as tech and what's actually a service.
Following on from my first piece, which looked at reframing the service layer, again, I am not going to reimagine the ecosystem map, but instead try to define the 'madtech middleware' and focus on decade-long opportunities for tech vendors.
What is a typical madtech middleware company anyway?
I think a typical company in this layer has four distinct features:
- It is enabling technology that can be used by the service layer, offering proper utility in the privacy-first era (measurement, targeting, infrastructure etc.);
- Its usefulness is not dependent on the 'goodwill' of any platform (Apple or Google specifically);
- It is less managed service and more SaaS-based;
- It has occurring revenue rather than recurring revenue (hat tip to Richard Kramer).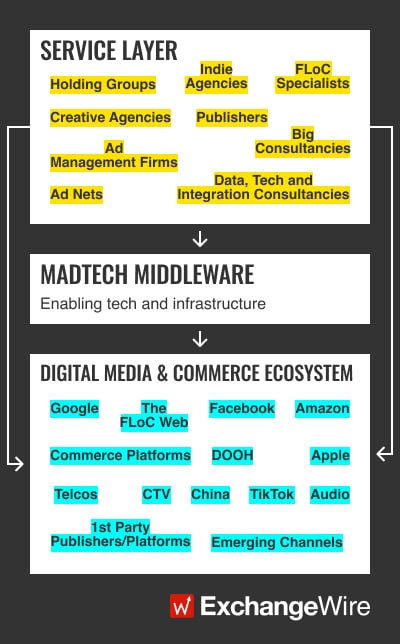 Rethinking the value proposition
The madtech middleware will return value to the margins, helping buyers and media sellers specifically in tackling measurement, targeting, execution, back-office management, brand safety, creative management/execution, and privacy.
The madtech middleware will also open up a bunch of new opportunities provided by the rise of walled gardens, 'meta' walled gardens, and first-party platforms/publishers.
It's important not to see walled gardens as some sort of disastrous development for the industry. Most of the channels we buy across are walled gardens - CTV, DOOH, etc. The 'madtech middleware' will build solutions for this new reality.
This game is now about utility, not cookie arbitrage.
I am not going to recreate another boxed-off ecosystem map; instead I am going to outlay a bunch of categories in the madtech middleware that I believe will create real value for marketers, service layer companies and the vast array of new platforms and media businesses.
The MadTech Middleware sweet spots for the coming decade
Measurement and attribution
I'm putting this at the top of the list because it is the most important and critical category in the 'madtech middleware'. If we fix this, we fix everything. Simple as that.
- Omni-channel attribution: Like it or not, the deprecation of cookies and IDs are going to make fragmentation even worse. Maybe you'll let Google help you model audiences across other third-party ecosystems to make life easier - but are you REALLY going to allow a huge media vendor like Google be your independent omni-channel measurement layer? Of course not. There's room for new solutions to emerge to help build independent measurement across the fractured landscape.
- A move to panel-based and engagement models: Panels are typically criticised heavily by ID purists, who say they are an antiquated and unreliable form of measurement. However, with many platforms taking a strong privacy position, IDs will struggle to achieve scale. I see panels playing some role in an evolved model. Engagement will become popular with buyers as redundant last-click attribution becomes harder. Video and brand buying will gravitate towards engagement as a measurement metric.
- Walled garden analytics: We will see smart vendors building on walled garden APIs for measurement and targeting - particularly those ecosystems like CTV, DOOH, and commerce media, that have lots of 'meta' walled gardens (effectively, a walled garden within a walled garden).
Data and privacy
For the purpose of this article, I'm going to break this out into five subsections, as there's quite a lot to unpick here.
- Contextual: There is absolutely no doubt that this will be the go-to targeting layer for most digital campaigns. The sophistication of contextual targeting will evolve as vendors will feed AI models to improve targeting across web and app inventory.
- The clean room revolution: Everyone seems to be building a 'clean room'. There won't be one winner here, but rather vertical and regional winners. You need scale to make these things work - getting enough buyers and sellers on the platform so you can successfully match data.
- IDs and ID graphs: While it's becoming harder for IDs and ID graphs in this new privacy-first age, they will have an important role to play as targeting solutions. A lot of the top ad tech vendors are investing heavily in their own IDs. We'll likely see a mix of these being used by buyers as they try to improve match rates. It's hard to know how web-based programmatic display evolves from here. Will open-market buys die off and be replaced with some form of PG (programmatic guaranteed) for example? Even in that instance, you'd still need the ability to match IDs.
- Algorithmic trading vendors: In this new privacy-first world, all the value goes to the fringes. Most platforms/walled gardens will operate under their own buying rules and processes. I see a huge opportunity in algo-based trading, with specialist vendors building platform-agnostic algos for marketers and agencies. These solutions will be all the more in-demand given they are not reliant on cookies.
- Privacy and governance: With the increased amount of privacy legislation in the EU, US, and other jurisdictions, the need for audit trails on all data used within businesses will increase. This has the potential to be a multibillion dollar business as digital media looks to take out 'privacy insurance' to mitigate privacy shocks.
Infrastructure and automation
Programmatic media execution (a walled garden story):
- Web-based display: We're going to see fewer vendors on the execution side as open-market buys disappear. In a FLoC-only world, the service layer (agencies, ad networks, and specialist buyers) will capture much more of the value as the industry transitions away from cookie-based buying. The ad server and programmatic layers will merge, but the exit of Google from ad tech will open up both the buy and sell side to new innovators.
- App-based display: Apple has taken a sledgehammer to third-party app marketing, and if you haven't realised that already, then you're in serious trouble. As Eric Seufert pointed out many months ago, ad tech and content in the app world will merge to form their own 'meta' walled gardens. This is where my ecosystem layers merge, as the only way to buy will be through these 'meta' walled gardens. M&A will be relentless as ATT puts an end to third-party in-app buying.
- CTV: CTV is a classic walled garden. It is not classic 'programmatic', as impression-based buying is still a tiny fraction of the spend (despite what the PR you're reading may say). It is a collection of walled gardens within a walled-garden channel, and as such will evolve differently. There will still be opportunities for ad tech as CTV content offerings grow. Not everyone will have their own buying platform, meaning independent platforms will be needed.
- DOOH: Whilst it almost mirrors the CTV world in terms of its make-up, DOOH will likely experience more disruption as new pools of inventory are digitised and integrated with data-driven buyers. There's a lot of legacy in OOH, but also a huge opportunity as new brands look for performance-based models.
Emerging channel tech: Ad tech will evolve in new channels like gaming, VR/AR, and audio. These are still relatively nascent spaces, but there is going to be growth. The in-gaming space has a lot of investment, with a number of vendors offering marketers the opportunity to buy programmatically on console and PC games. These are the channels where ad tech will thrive as spend shifts in step with audience behaviour.
Creative ad tech: With one-to-one markets constrained and marketing moving aggressively into digital commerce, creative ad tech is going to have a big decade. Think about the back-end puzzle of managing, creating, and then (in a data-driven way) delivering creative assets, and you start to understand the enormous opportunity in this category.
Commerce media: Arguably the opportunity of the decade. The shifting of in-store media spend to digital cannot be understated. Amazon's hyper-growth advertising business tells you all you need to know. The global commerce media landscape is enormous, fragmented, and growing like a weed. Analytics, ad tech infrastructure, on-site marketing, and data solutions, are just some of the areas that are ripe for innovation.
These are some of the areas I would like the industry to explore as we move from the ID age to the privacy-first age. Everything should be open for debate. ATS London this year will be the perfect forum.
Ad TechattributionDataDisplayDOOHGamingMeasurementPrivacy