The Future of Digital Advertising's Media Supply Chain: Q&A with PubMatic
by Grace Dillon on 19th May 2022 in News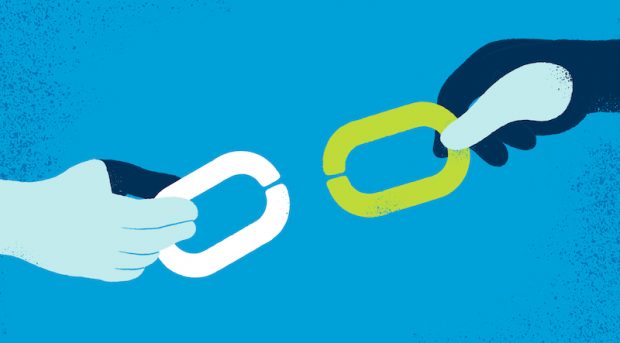 In association with PubMatic.
Following his appearance at ATS Madrid, Cristian Coccia, Regional Vice President, Southern Europe and MENA at PubMatic, speaks to ExchangeWire about the current state of digital advertising's media supply chain, how it will adapt to new privacy regulations, and the role of DSPs and SSPs in shaping its future.
What are the biggest issues currently affecting digital advertising's media supply chain? What are their root causes?
The most frequently quoted challenges are transparency and fraud. But I think the industry has made significant progress towards addressing these and is continuing to introduce the solutions needed to solve both.
Ultimately, it's about trust – trust in programmatic, trust in vendors, trust in emerging channels (especially CTV), and overall trust in the industry. Without trust, there is reluctance to share resources and insights; less openness means less transparency, making the ecosystem less efficient and more vulnerable to fraud.
The issue of transparency has given rise to supply path optimisation (SPO), as the buy side looks to address transparency across the supply chain, fee structures, and inventory. This is spurring agencies and publishers to reassess their relationships as they look to develop deeper partnerships that are built on and foster trust on all sides.
How have new privacy regulations and changes to the programmatic ecosystem impacted the way the supply chain works?
From regulatory oversight, to increased platform privacy functionality, to the proliferation of the walled gardens, the entire ecosystem is still trying to get to grips with a rapidly changing media and marketing landscape.
Some of our clients have shifted away slightly from the duopoly, although they are still spending with them. However, the walled-garden model employed by Google and Meta (and, increasingly, by media owners) poses many challenges: simple tasks like frequency capping and basic optimisation, for instance, are more difficult than they are on the open web. Yet there are alternatives – marketers can work with an SSP or cohorts, like Ozone, who can deliver on 'reach', and alternative IDs and contextual solutions are available to solve for addressability.
The open web of the future will be privacy-first – and technologies and partners who are evolving beyond ID hacking will become increasingly sought after. Publishers have a great hand to play here –they can tell advertisers a lot about their audience, and provide behavioural insights that they can't get elsewhere, without invading users' privacy. Plus, publishers have access to the real-time insights required to build valuable cohorts for advertisers to use for targeting.
What have these changes meant for media owners, and how have SSPs and DSPs adapted to them?
Traditionally, targeting has been activated on the demand side, but evolving privacy regulations, continued technology consolidation, and the growth of private marketplace (PMP) executions are causing this to change.
Today, media buyers are bringing their data to the supply side and experimenting with multiple supply-side targeting approaches (for example, ID targeting, contextual targeting, and third-party data targeting) for improved efficiency and higher visibility into campaign planning.
As publishers activate their own data and invest in more complete data strategies, media buyers are able to work more closely with supply-side partners to gain a richer view of their audience.
A key consideration for buyers looking to implement supply-side targeting is to understand how to combine information from multiple sources, including first-party data, authenticated publisher data, universal IDs, and segments from other third-party data marketplaces. When looking at different options, it is vital that the primary goal of improving targeting across all screens is always top of mind.
How has an increased focus on SPO impacted the supply chain? Has it led to improvements?
SPO has helped us make significant progress toward a more balanced and transparent supply chain, in part because it requires close work with buyers and publishers to make transactions more efficient.
When we work with our buyers to structure SPO deals, we have a number of levers to pull to give them what they need. While price is one important factor, an often-crucial lever is innovation, such as a bespoke technology development or additional access to data that brings the buyer unique value. This also allows our agency clients to look holistically at how to buy effectively for their clients at the same time, whilst providing a competitive environment in which publishers can maximise the value of what they're bringing to the table – their content and their audience.
What else needs to be done to make the supply chain more transparent, and what roles do you think the buy and sell sides must play to achieve this?
Using the correct technology is integral to making the supply chain more transparent, and that's something that the buy and sell sides are both responsible for ensuring. Everyone — supplier, intermediary, or buyer — that is party to a specific programmatic transaction needs access to Supply chain object (SCO) reporting that provides full transparency of the path, from the inventory source to the buyer (or, at least, to the relevant party in the path). Users of SCO get direct inventory, double confirmation of authorised sellers, and can more easily spot an incomplete chain.
Ultimately, stakeholders across the supply ecosystem need to take responsibility for ensuring that ads.txt and sellers.json files are clean and accurate, while passing full SCO nodes upstream. Each intermediary and DSP must keep those downstream accountable by rejecting bids that don't have SCOs that meet the IAB Tech Lab specifications. Only then can the benefits of full transparency be realised, and poor-quality supply be more easily identified and pushed out of the marketplace.
Education and close collaboration are also vital for improving transparency. The best way to start is by becoming familiar with trusted resources, and by having meaningful conversations with clients to ensure that they are aware of where their media investment is going. It then becomes easier for the tech side to convey their value and gain access to comprehensive data insights.
There is no doubt that programmatic is here to stay and there are more people than ever who are in a position to probe under the hood from a holistic value perspective. There is a huge opportunity up for grabs as the industry heads towards true collaboration, with transparency a non-negotiable requirement to bring to the table.
What do you think digital advertising's media supply chain will look like in a year's time?
I think we will definitely see more consolidation. I also think that the deprecation of third-party cookies will mean more walled gardens, as publishers are adopting data clean rooms as part of their strategies for a post-cookie era. Big companies that contain large data sets, such as retailers and broadcaster, are leaning into data clean rooms to make audience targeting more privacy-compliant. This paves the way for brands to follow through, and — I believe — will lead to more adoption.
If the number of logged-in users increases, then we will see more bespoke content co-existing in harmony with advertising in a way that isn't creepy, but personalised. I would expect this to increase consumer trust and engagement with digital advertising, with the voice of the consumer shifting to focus on what they like about advertising and not what they don't like.
The digital advertising industry continues to try to make advertising that works for everyone. As an industry, we are collectively responsible for driving this change and keeping ourselves accountable.