Standardisation and Transparency Will be Key to a Bright CTV Future
by Grace Dillon on 26th May 2022 in News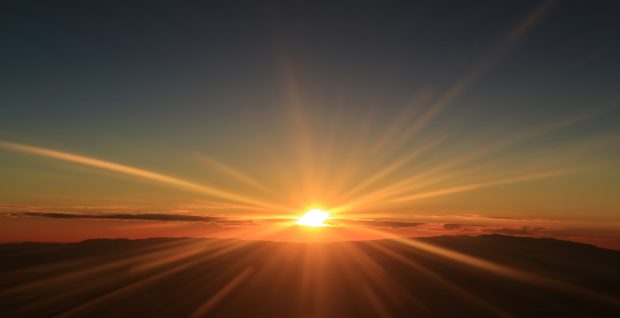 In association with PubMatic.
Ahead of ATS London 2022, Hitesh Bhatt, Senior Director, CTV/OTT, EMEA at PubMatic, outlines why ensuring transparency and pursuing standardisation will be integral to the future success of CTV.
In most European markets, connected TV (CTV) is evolving from broadcaster VOD to a range of streaming services, FAST channels, and pureplay CTV platforms. Whereas in the past, major content owners such as Disney, Paramount, and Warner Bros. Discovery sold their prime and first-run shows and movies to broadcasters, they will now be ensuring that their own, ad-funded streaming services become the home for such content. As a result, viewing will continue to migrate away from linear TV, and TV advertisers will see an explosion of options to reach their target audiences.
With this increase in choice, programmatic buying will come to the fore on CTV, allowing greater data integration, optimisation, and flexibility for buyers. As a relatively nascent channel, CTV still has work to do to resolve challenges around standardisation, measurement, buying signals, and fraud. However, we are seeing digital native CTV platforms and midsize CTV publishers beginning to tackle these points, with best practices starting to emerge.
Create more transparent media buying
When it comes to programmatic advertising, CTV publishers sit on a treasure trove of valuable content data. They know that media buyers would be more likely to spend if they could access specific details about the content alongside which their ads will be played. However, there are fears this could cause buyers to cherry pick highly-specific inventory rather than adopt a more far-reaching approach, which has the potential to throttle revenue for publishers.
In order to combat this issue, publishers are creating variable pricing in order to place greater value against prime content – something that is common practice in both TV and online media buying. Any price premiums can be justified when the publisher offers their own content data in the bid stream as part of the deal.
Publishers looking to make these types of deals also need to collaborate with third-party verification partners to validate the content that has been sold and use media buying metrics that are universally approved, such as household ID. This accountability and transparency gives media buyers the confidence they need to plan and buy CTV campaigns at scale. It's important to note that, when trading in this way, there needs to be a two-way conversation between the publisher and the buyer in order to ensure that the measurement criteria are agreed upon. Some buyers may be looking for incremental reach, whereas others may have footfall or online sales targets. Without clarity as to how success is being measured, neither party will be able to fully evaluate the success of the campaign.
Play ball with identity
One of the common pitfalls from a publisher perspective is the hesitancy to share first-party data with buyers. While this is understandable, it's hard to build meaningful relationships with premium buyers without sharing data, as it leaves the buyer somewhat in the dark about the audiences they are buying. By employing a secure data-sharing model — for example, using data clean room technology — publishers can provide media buyers with the insights they need to target key audiences or augment their own insights. Taking this collaborative approach to data sharing also enables publishers to grow by learning new ways to work with different identifiers.
Step up anti-fraud measures
Unfortunately, the high cost of CTV advertising makes it a very attractive option to fraudsters, which has caused concern amongst the buying community.
Publishers that roll up their sleeves and work to reduce both fraud-based and technical issues will gain the trust of media buyers. In particular, publishers should be transparent about these difficulties, and willing to share data and insights with both media teams and third-party quality companies to solve problems. For example, if CTV publishers implemented the Open Measurement SDK, it would open up new demand because it would provide transparency and build trust with buyers.
CTV publishers have a valuable asset – quality content that commands premium prices. In order to keep the interest of media buyers, they should continue to address challenges during this period of rapid growth by helping to create standards and a transparent market that rewards good partners.
---
ATS London 2022 will be taking place at Central Hall Westminster on 14th and 15th June. Tickets and further details are available via the ATS London homepage.
CTVOTTStreamingTransparencyVOD