More Effort is Being Made, But We're Not There Yet – R/GA's Bayyina Black on ESG and DEI
by Grace Dillon on 13th Sep 2022 in News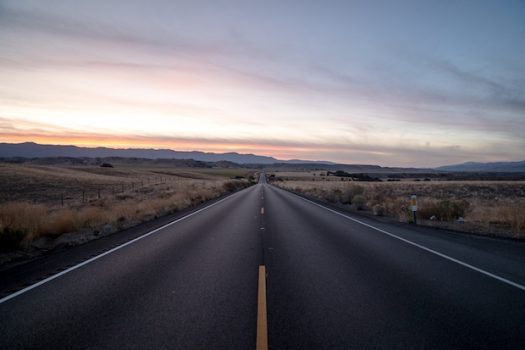 In this exclusive interview, Bayyina Black, global sustainability & impact director at R/GA, discusses two of the most pressing social issues — Environmental and Social Governance (ESG) and Diversity, Equity & Inclusion (DEI) — and outlines what progress has been made in these areas by the digital advertising industry, as well as what more needs to be done.
Do you think that the digital advertising industry has truly accepted the extent of its environmental impact and that it must take responsibility to tackle this?
No, I don't. In general, I think the digital advertising industry has done a lot of greenwashing. 
I'm a judge for several awards shows around impact and when I look at what's submitted, it's largely performative. Once you peel back the curtain, you see it's not really making much of an impact. It's "stunty" at best. The numbers don't lie. Judging different awards shows and seeing what other agencies are doing has made me even more critical of the work our teams do. 
What developments have you seen around ESG within the agency environment? How encouraging are they to you?
Out of three ESG components, personally, I focus most on social because I think there's a lot of conversation around the environmental aspect of ESG but not enough discussion around the social intersectionality and the prevalence of those issues. There seems to be more programming focused on equity; more companies are measuring their carbon footprint as well as their clients' for specific projects as well. 
I've also noticed an increase of titles and positions (either full-time or volunteer) similar to mine in addition to affinity groups and collections. For instance, at IPG we've introduced the IPG Sustainability Allies group. One particularly encouraging development is that more agencies are becoming B Corps, which is the highest sustainability certificate a service-based company can receive. It's a very time-consuming process that requires dedication and commitment from a company's leadership. Becoming a B Corp is the gold standard. So an agency as big as Havas London becoming one is really encouraging to me because it helps to show our executive leadership team that a competitor has prioritised sustainability to such a high degree. 
From your perspective, has DEI become a more prominent focus for the industry? Are companies doing enough to recognise diverse talent and to represent diverse audiences?
From a global perspective, I've noticed a more prominent focus on DEI in the US since the world's reckoning with racism in 2020. In LATAM, specifically in countries like Brazil and Colombia, there's a lot more conversation happening and effort being made. The same can be said about Europe as well.  
At the same time, agencies are not doing enough for diverse talent, because they're still not listening. Back in 2020, I identified four key areas that we as a collective should be focused on to improve the lives of BIPOC/BAME people: power, ownership, wealth and wellness. I call it the POWW Method™. In every effort of impact we make, it's important to ask ourselves, will this provide BIPOC/BAME people with more power (or shift the power dynamics)? Will this provide opportunities for BIPOC/BAME people to obtain ownership and does this initiative/idea increase the wealth or improve the wellbeing of BIPOC/BAME people? 
For instance, programs that support employees paying off student loan debt would be HUGE and very impactful in the lives of BIPOC/BAME people. But I feel that companies still aren't listening to what their employees really need. Instead, they are doing what they want to do. I think we're about 75% of the way there in terms of making progress. But it's not enough. We need diverse representation in executive leadership to have the right people making the call at the decision-making level, and we're still not there. 
I have noticed in the past few years that there's been an improvement in representation for casting. Ads are feeling more diverse to me. I'm still always surprised to see a Black or brown person on a label, but there's a whole generation that's going to grow up now thinking that's how it's always been, and I think that's dope. I've also seen more brands working with diverse partners and they're collaborating in more meaningful ways. There's always room for improvement but I think we're moving in the right direction. 
What initiatives have you seen from across digital advertising that champion diversity, equity, and inclusion? What work have they done and what have they achieved so far?
There are several initiatives I'm really excited about: 
The ONE School

was founded by

Oriel Davis-Lyons

, a R/GA alum, in partnership with the One Club for Creativity. It's the only online free portfolio school for Black creatives. They've graduated 100+ Black creatives and have a hire rate of 80% into the ad industry. We're also proud founding sponsors and have hired four graduates from the program.
AgencyDEI

is an initiative that holds companies accountable to DEI progress by tracking and measuring workforce diversity data. In 2020, they analysed over 450 ad agencies and have been keeping track of whether or not the 169 that made public DEI statements have stayed committed to them. This is really important work, especially since the hype around DEI has died down significantly and some companies have reverted back to performative actions.
Make/Good for Businesses

(MGFB) which is R/GA's flagship pro bono program that provides Black, Indigenous, Latine, and Asian businesses and nonprofits with our creative services. MGFB is our commitment to helping close the racial wealth gap. Our most successful project has been with Founderland, which is Europe's first and only nonprofit dedicated to supporting women of colour founders. Their community now has over 300 founders and last year we were instrumental in helping them to be selected for the Google for Impact: Women and Girls grant, from which they received $750,000. 
What role do you think brands play in motivating consumers and their advertising partners to take responsibility for their ecological footprint and to embrace DEI?
They can play a huge role in getting agencies to act. When big brands like Meta require all agency partners to complete a DEI survey to capture the makeup of their teams and vendors, it shows that diversity and sustainability are important to the company and that they'll hold their agencies accountable – which pressures them to take these issues seriously. We need more of that. We need all brands to do that. 92% of S&P 500 companies publish sustainability reports. I'd like to see more agencies take an interest in the ESG goals of their clients, which would ultimately result in agencies creating more purpose-driven work that aligns with helping clients achieve these goals.
What more needs to be done to provoke change across our industry when it comes to ESG and DEI?
We need more government mandates. Many people forget the basic formula that comes with bringing about change. I'm not upset by mandated quotas, because it's a start to solving the ESG and DEI challenges we have. Consider that it takes 21 days of consistency to develop a new habit. Why would ESG or DEI be any different? There needs to be legal mandates related to ESG and DEI that pressure people to address these issues head-on. We've tracked everything that needs to be tracked, and not enough has changed without someone in a leadership position — or a larger entity outside the company — mandating change and holding them financially responsible for meeting specific goals. An example of this is Larry Fink's 2020 CEO letter where he promised to take legal action against companies that BlackRock invests in if they didn't become carbon neutral or carbon zero by a certain date. Shortly after the release of that letter, there was an outpouring of announcements from these companies stating their sustainability commitments and pledges. Coincidence? I think not.
AgencyDEIDigital MarketingDiversityEnvironmentalESG