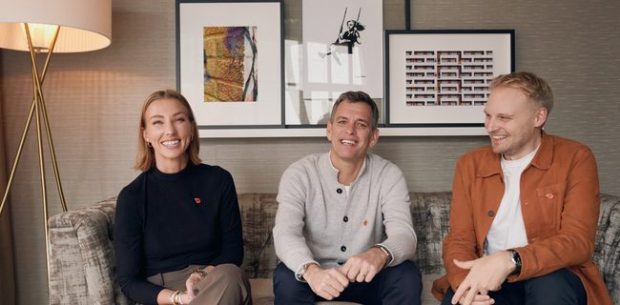 Croud, the award winning, global digital marketing agency, working with some of the world's leading brands, announces the acquisition of Born Social, the global social media agency.
This transaction marks Croud's third acquisition in 12 months. With the support of its private equity partner LDC, it continues to build its group of global businesses. This follows the acquisition of luxury digital marketing agency VERB Brands in November 2021, and data and analytics company impakt Advisors in December. The transaction takes Croud group's annual revenues to more than £50m in its latest financial year, a record for the group.
Founded in 2012, Born Social provides specialist strategy, creative, media, management, and influencer services to social-first brands such as Nando's, Guinness, and Primark, as well as brand new client wins this year including Uber, Seedlip, and Jägermeister. In September this year Born Social received B-Corp certification - one of very few agencies with this accolade.
Born Social's social and brand advertising expertise will bolster Croud's existing social and creative offering, providing new and existing clients with the best-in-class services across the entire digital ecosystem. In addition, Born Social's proprietary measurement and effectiveness tool, Caliper, will compliment Croud's growing data solutions offering by helping clients better articulate the value social media provides for their business, going beyond surface measures like followers, engagement, and ROAS.
The business is owned and run by the six-strong leadership team, led by CEO Ben Tyson and COO Charlotte Hamill. Born Social will continue trading under its brand name but now 'powered by Croud', and the leadership team will stay on in their current capacity, to run the business. Last year, Ben Tyson was recognised as a One to Watch in LDC's Top 50 Most Ambitious Business Leaders Awards, supported by The Times.
With the addition of Born Social's UK and European workforce, Croud's global footprint now exceeds 450 people, spanning across the UK, the US, Europe, and MENA.
Luke Smith, co-founder and CEO at Croud, said of the announcement: "This is a big step for us into the world of brand advertising and creative. Our plan is to bring our two worlds together with this acquisition, turbo-charging our creative offering, and enhancing our creative services in the future. What we loved about Born Social was that we like and respect the management team and that they stand for something - the work that's gone into achieving B-Corp status shows commitment to being a better business. Their appetite for the Croudie network, their shared vision for how that, plus Croud's global reach, can help take them into new markets, as well as the crossover of our client portfolios, NPS scores, and cultures, were all major factors that helped seal this deal.
"We've taken our time on the acquisition front, allowing us time to get to know and integrate the VERB and impakt businesses. We're now ready to add even more firepower to the group with the addition of the impressive team at Born Social. Despite the challenges our industry is going through at the moment, Croud is staying true to our vision and strategy to add smart, like-minded, innovative businesses to our group."
Ben Tyson, partner and CEO at Born Social added: "For us, this acquisition is the perfect alignment of two very compatible businesses: both growth-oriented, digital-first, entrepreneurial, and with a huge emphasis on people and culture. This partnership embodies the coming together of brand, performance media, and creative at a really crucial time when clients are having to weigh the long and short of it, as budgets come under pressure. This is also an incredible global opportunity for Born, at a time in our journey where we are already building teams across Europe and beyond. As part of the acquisition, Born Social will be distributing a monetary bonus to all full-time and part-time employees. Our leadership team, people, and clients are thrilled about what the future holds."
BrandsDigital MarketingInvestmentMeasurementSocial Media