Adelaide Announces Global Partnership with PubMatic to Launch First High-Attention Auction Packages
by ExchangeWire PressBox on 19th Dec 2022 in News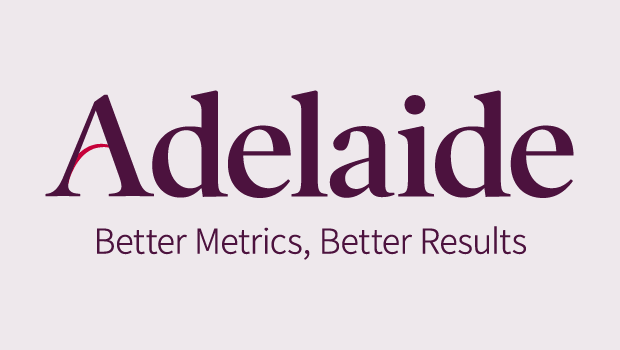 Adelaide, the leader in attention-based media quality measurement, has announced a global partnership with PubMatic, an independent technology company delivering digital advertising's supply chain of the future, to launch first-to-market Auction Packages powered by Adelaide AU (Attention Unit) data.
As the first sell-side partner to curate inventory based on Adelaide attention data, PubMatic now offers advertisers a competitive edge by packaging inventory in ways that increase the likelihood of attention and impact. 
PubMatic leverages Adelaide's omnichannel media quality metric, AU, to inform inventory deal curation across its supply, exposing different tranches of quality as separate Deal IDs. AU measures a placement's likelihood of attention and subsequent impact using a machine learning algorithm trained to proxy outcomes. The algorithm evaluates hundreds of media quality signals, eye-tracking data, and outcome data to generate a precise and nuanced quality score for each placement. 
Adelaide has partnered with dozens of leading brands to prove that AU-optimised media delivers better full-funnel outcomes than metrics like viewability. This past year, Adelaide conducted a meta-analysis of more than 20 case studies, which found that AU measurement and optimisation helped advertisers see an average of 31% upper-funnel and 56% lower-funnel lift compared to "business as usual" tactics. With confidence in the connection between AU and their KPIs, advertisers are now asking how they can optimise dynamically and even transact on AU. 
These high-attention PubMatic Auction Packages, augmented by Adelaide's attention data, address this need. PubMatic Auction Packages make programmatic media more efficient by allowing for inventory targeting via verticals, audience, consumer demographics, and now, attention.
Major advertisers are already seeing success through PubMatic's AU-driven Auction Packages including Colgate-Palmolive.
"Leveraging Adelaide's AU data within PubMatic's addressability solution, Connect, gives us greater decision-making power over the quality of the programmatic media we buy," said Jeff Giacchetti, programmatic media lead – North America, Colgate-Palmolive. "Our primary goal is to optimise in ways that enhance and maximise consumer experiences with our brand. It's our hope that we can deliver on this objective by reducing clutter and targeting more high-quality, high-AU media."
"We are focused on improving the media buying process and increasing transparency for our advertisers. PubMatic's first-to-market partnership with Adelaide furthers that mission," said Peter Barry, VP, addressability at PubMatic. "Adelaide's AU offers media buyers deep insight into the quality of the inventory they are buying in the context of their own KPIs. By integrating AU data into PubMatic's Connect, our clients can drive better outcomes at scale."
"This partnership with PubMatic is a major milestone towards our vision of AU everywhere," said Marc Guldimann, CEO of Adelaide. "By creating the world's first programmatic marketplace curated with Adelaide attention metrics, PubMatic is making it easier for advertisers to identify and buy high-quality media. We look forward to continuing to innovate with PubMatic to help move the industry forward."
For more information, contact:
Kaitlin Nizolek, Adelaide
kaitlin@adelaidemetrics.com

Adelaide
Adelaide is a leader in the rapidly growing field of evidence-based media quality measurement. Adelaide's attention-based metric, AU, helps advertisers make better media investment decisions. AU is an omnichannel metric that evaluates thousands of ...
Powered by PressBox
MeasurementOmnichannelPartnershipSSP