Gaming & In-Game Advertising: Predictions for 2023
by Mathew Broughton on 29th Dec 2022 in News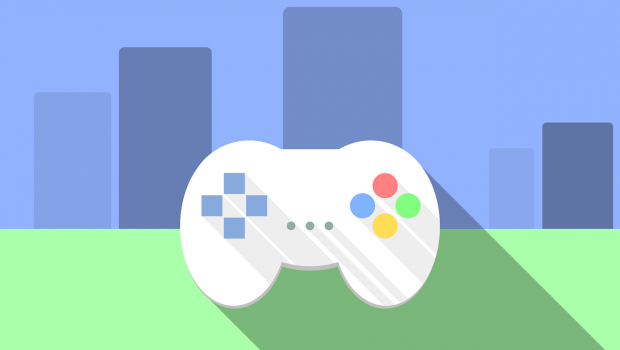 As mobile is the dominant channel for in-game advertising by a significant margin, it was perhaps unsurprising that the medium has seen a turbulent year following the rollout of Apple's Do Not Track measures. In this article, experts across the gaming and in-game advertising industries examine the roadmap to recovery for the channel as it continues its maturation.
Personalisation in the "App-ocalypse"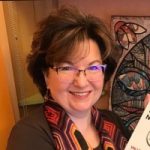 The jury may be out on whether app marketing in a post-privacy world has placed companies across all verticals – but in particular, mobile gaming, where performance marketing prowess distinguishes leaders from also-rans – on the verge of what Bango calls the "App-ocalypse." But, drama aside, there's no ignoring the massive impact the lack of user-level data will continue to have on a mobile gaming market worth USD$92.2bn (£75.9bn) in 2022.
Expect a seismic shift as marketers look beyond ad-supported models to monetise their gaming apps. Free-to-play schemes that dominated gameplay since 2020 will give way as companies explore ways to make games so habit-forming that users will commit to recurring costs to play them. Little wonder that the global subscription-gaming market (valued at USD$8.25bn (£6.79bn) in 2021) is forecast to grow at a CAGR of nearly 13%. It's a dynamic bound to make this a loud and crowded space. To compete for subscribers (and win against gaming rivals and streaming giants), marketers need to innovate and elevate the player experience. This demands fresh content, new features, and a laser focus on LiveOps. Under pressure to win big on a limited budget, companies will need to look for shortcuts. This is where personalisation will shine and power campaigns to craft messaging, entice players to join events, and deliver perks and prizes sure to drive deeper engagement and loyalty.
A bonus at every stage is a deeper understanding of player types and motivations, so expect a tidal wave of interest in the tools and tech that will enable product and marketing to improve segmentation based on signals and match the right gameplay with the right players.
Peggy Anne Salz, founder and chief analyst, MobileGroove
Match the immersion of games themselves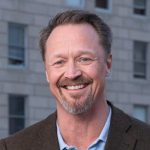 This coming year, more and more advertisers will grasp immersive advertising opportunities within games, with the aim of showcasing unobtrusive and contextually-relevant ads to huge and ever-growing audiences online.
Yet while in-game advertising will open up new sources of revenue, the ads that work in this space must be creative, engaging and immersive.
No longer are audiences willing to be interrupted by ads. We expect to see increasingly sophisticated partnerships and integrations, innovative product placement, and branding opportunities for the forward-thinking advertisers who recognise that seamless in-game advertising represents the next step in ad monetisation – moving advertising firmly into the sphere of entertainment.
This year, for instance, we enabled video advertising to be streamed programmatically into live-gaming environments for the first time. The technology is available and brands must seek to offer highly engaging experiences which match the immersion of games themselves.
Jonas Söderqvist, CEO, Adverty
Investment to pay off for brands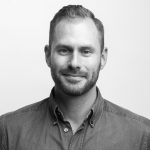 Gaming and specifically in-game advertising in 2023 is not "finally taking off" but is maturing. Gaming in 2023 will evolve to become even more relevant and prominent in all age groups, and traditional non-gaming groups, as Netflix and similar players are increasing their efforts within the category. Media investments will decrease across the board in 2023, even though the time to maintain or accelerate general marketing efforts is now.
Brands who have understood the rules of in-game advertising will see their investments in the category pay off as overall investments in in-gaming ads will decrease, leaving those who are already playing on this field and continuing their presence in 2023, in a position with more (and cheaper) influence in the gaming community. 2023 is the year when brands who have embraced the value of gaming will excel.
Jan Montwill, global digital media manager, H&M
Beyond Viewability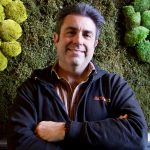 This year a notable in-game advertising milestone was reached towards establishing the emerging ad format as a standard media buy. An industry taskforce, which AdInMo supported, culminated in the release of the IIG Measurement Guidelines by IAB, IAB Tech Lab, and MRC.
While the ability to measure and crucially compare viewability is important, gaming environments offer much more in the attention economy. Player choice and agency sets gaming apart as an entertainment medium. Daily average play sessions among Gen-Z audiences are already greater than TV viewership.
Intrinsic in-game ads utilise 100% of gameplay, not just interstitial moments. This enriches the potential of attention and engagement metrics. Zero- and first-party data signals, as well as telemetry, will enable the creation of impactful brand experiences. Players expect to customise their avatars and worlds. In 2023 they should also be to choose to personalise how they engage with brands in-game.
Kristan Rivers, CEO and co-founder, AdInMo
Shift towards seamless and contextually-relevant formats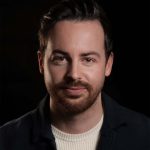 As the availability of both hardware and connectivity infrastructure continues to scale in emerging markets, the games industry will benefit from an influx of new and diverse global audiences, establishing a significant growth opportunity for publishers. Audiences will continue to demonstrate a preference towards free-to-play experiences across platforms, providing a unique opportunity for publishers to explore innovative approaches to monetisation, utilising subscription models and in-game advertising partnerships to generate recurring sustainable revenue channels across their mobile, PC, and console titles.
With continued audience scale and notable existing case studies with titles such as Fortnite and Roblox, brands will continue to embrace gaming as an advertising format, shifting away from intrusive messaging to more seamless and contextually-relevant formats that enhance gameplay realism and add value to the player experience. Continued commercial investment in esports will also further accelerate its rapid growth, supporting the continued convergence of traditional sports and gaming.
Antoine Jullemier, VP gaming, Bidstack
Esports to battle the metaverse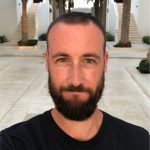 Gaming has grown tremendously in 2022 and is expected to be worth USD$321bn (£268bn) by 2026. Consequently, we've seen more partners request it as a pillar for their advertising solutions this year. With that comes further scrutiny, and 2023 will ask more questions about measurement, as advertisers seek concrete proof points behind their campaign planning.
Outside of 'casual gaming' and immersive AAA experiences, I anticipate we'll see esports battle the metaverse for the lion's share of brand interest and investment. Similarly, the cost of living crisis is likely to delay the adoption of VR-led metaverses as consumers look for cheaper alternatives.
One thing won't change in 2023, and that's the need for brands to reach their audiences. Ultimately, gaming will continue to deliver huge scale for brands looking to engage with these audiences within a dynamic, highly engaged, and personalised environment, complimenting their existing digital strategies.
Matt Parsons, head of gaming UK, Azerion
Games will continue to prevail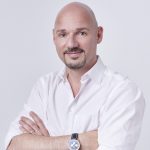 Despite another challenging year to come — from the upcoming recession to current political climates — games will continue to prevail as the highest consumed media in the world, and offer tremendous additional opportunities to activate brands safely and efficiently within the walled gardens of gaming environments. Both gaming hardware and ad technology has been created to leverage these new and gigantic entertainment galaxies, and this will continue to attract more mainstream media spenders.
Hendrik Menz, brand and agency sales director, Anzu.io
Want to get involved in ExchangeWire content, and have your say on the hottest topics in 2023? Find out what a PressBox subscription could do for you.