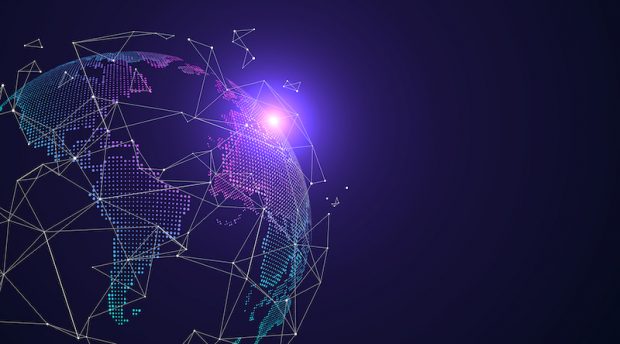 Touted by some as the next stage of the internet, Web3 is a hot topic across ad tech and beyond. The integration of Web3 technology into the world wide web is already making plenty of headway: in 2021, the Global Web3 Blockchain Market was valued at USD$3.8bn (~£3.1bn).
Analysts now forecast that the market will experience growth of 38.2% CAGR by 2028, buoyed largely by the rollout of 5G and 6G technology, growing engagement with decentralised applications, and increasing demand for data privacy. If realised, this global market growth could bring about the end of the uncertainty surrounding Web3, cementing it as Web2's successor - but is the growth of Web3 as universal as it seems?
In this article, we analyse where and how some of the most prominent advancements towards Web3 are taking place, and look into what facets of the new technology are making waves in which regions.
North America - Web3's largest market
Emergen Research reported that North America accounted for Web3's largest revenue share in 2021, and the region is anticipated to grow steadily. This dominance is fairly unsurprising as the region is home to a number of high-profile companies forging the path towards Web3 adoption, such as Meta, which has invested billions of dollars into developing the metaverse, and Microsoft, which has backed numerous Web3 projects in recent months, ranging from blockchain game development to climate activism. US-based brands such as Nike and Coca-cola have also contributed to the expansion of Web3 in the region by integrating elements of virtual reality into their marketing campaigns.
Consumers in North America are also engaging with Web3 on a significant scale; an estimated 13.7% of the US population owns cryptocurrency, as do a reported one in ten Canadians. Mexico's largest financial institution, BBVA, also launched the "Digital Economy Fund" in October 2022, to enable its clients to invest in NFT, metaverse, fintech, and other Web3 companies. Latin America has made similar strides, with El Salvador becoming the first nation in the world to recognise Bitcoin as legal tender in 2020, although the move later stumbled against technical issues and mistrust from citizens.
Undoubtedly, the collapse of FTX has dealt a critical blow to confidence in cryptocurrency, with reports that investments in Web3 start-ups in the region sank 74% in Q4 2022. There is a silver lining, however, in that FTX's fall from grace could force more tangible intervention from regulatory bodies, creating a turning point for digital currency in North America.
APAC - leading in crypto adoption
While North America has seen rising engagement with digital currency, the region somewhat pales when compared to APAC. Chainalysis ranked three countries in the region - Vietnam, the Philippines and India - within the top five for grassroots cryptocurrency adoption, noting that 21% of Vietnamese consumers report using or owning some kind of crypto. Despite its popularity, however, cryptocurrency is yet to be legalised in Vietnam and the volatility of digital currency has prompted reports that the nation's interest is waning.
The Philippines, by comparison, has been home to numerous federal-approved cryptocurrency exchanges for years and the country's exploration of blockchain technology has tapped it as a potential crypto hub. Although the country has certainly embraced cryptocurrency and virtual assets, reports that the Philippines' Central Bank announced a three-year hiatus to virtual asset provider licence applications have induced speculation that the country is cooling down its transition to Web3.
Despite the uncertainty of crypto's future in APAC, Web3 as a whole is expected to grow in the region much faster than in other markets, thanks largely to increased demand for Web3 systems in financial services, e-commerce, healthcare and more.
MENA - a promising landscape
The Middle East and North Africa have also seen major strides towards Web3 adoption. In July 2022, Dubai's government launched the Metaverse Tech Strategy with the aim of becoming a frontrunner in global XR economies, and welcomed Microsoft as a strategy partner later in the year. Saudi Arabia also displayed its stake in virtual reality, celebrating its national day in the metaverse last year in an immersive event incorporating NFTs to mark the occasion.
Similarly to APAC, MENA is relatively advanced in its regulation of cryptocurrencies, resulting in increased user engagement. Morocco announced the finalisation of its crypto regulatory framework earlier this year, while crypto heavy-hitter Binance reported a 49% increase in service user sign-ups elsewhere in the region following collaboration with regulatory bodies such as Dubai's Virtual Asset Regulatory Authority (VARA). Gemini's Global State of Crypto Report also revealed around 30% of UAE citizens own cryptocurrency and 47% consider digital currency to be the future of money.
Unlike APAC, however, there appear to be fewer reports of trepidation towards Web3's viability in MENA; earlier this month, news broke that two prominent Abu Dhabi-based firms, Venom Foundation and Iceberg Capital had partnered to launch a USD$1bn (~£800m) Web3 fund. The Central Bank of the UAE's recent involvement in a multinational trial to develop new digital currency also indicates a greater push within the region to be on the cutting edge of Web3 innovation.
UK and Europe - proceeding with caution
Compared to the regions before it, the UK and Europe's integration of Web3 appears fairly tepid. While the European Union has proposed legislation, such as The European Cyber Resilience Act and Markets in Crypto-Assets Regulation, the region has been noticeably slow in its regulation of cryptocurrency and NFTs. Reports that the European Union is shifting towards more tangible crypto regulation have also been wobbled by recent setbacks. The UK has made similarly slow progress in the regulation of Web3; although plans for the nation to develop into a global crypto hub were announced in April 2022, few developments have been issued since.
This lukewarm approach has not, however, resulted from a lack of interest in Web3 within the region. While headlines concerning the EU's failed metaverse gala and scepticism around digital currency in the UK may suggest ambivalence towards Web3, research indicates that this is far from true. From 2022-2028, the European Web3 Blockchain Market is expected to grow 38.0% CAGR, and there is already evidence that this growth is underway: the Global State of Crypto Report revealed a sizeable portion of Europeans are crypto-curious, with 58% of Irish citizens reporting their interest in engaging with cryptocurrency from 2023. With reports Binance has received the greenlight to operate in seven EU countries, it's very possible that crypto may hit its stride in the region in 2023.
The UK shows similarly promising advancements, with downloads of decentralised digital asset apps in the UK having grown significantly over the past five years. Reports also that UK start-ups, such as fashion brand Syky and venture firm Northzone, have secured funding for Web3 projects also indicate that the region may be on the cusp of accelerating towards wide-scale adoption.
CryptocurrencyMetaverseNFTWeb3