The MadTech Sketch: Are NFTs the Future of Brand Loyalty?
by Ciaran O'Kane on 19th Apr 2023 in News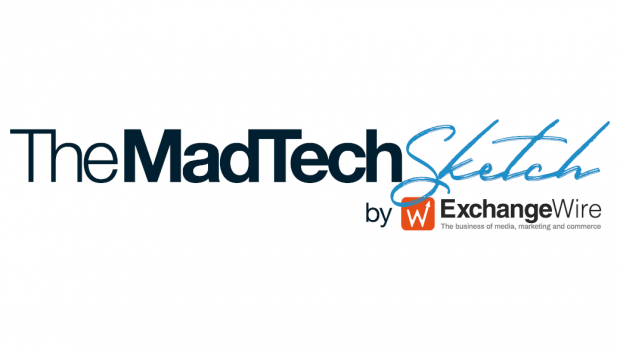 The MadTech Sketch is back. This week Ciaran O'Kane has turned his attention to the nascent world of Web3, and in particular what NFTs and blockchain tech can really do for brands and advertisers.
Web3 has always struggled with real-world applications. Decentralised finance (DeFi) seems to have been the key utility - but crypto exchange and hedge-fund collapses have laid that libertarian fantasy to rest.
Beyond the Hype Cycle
It's fair to say that Web3 is navigating the "trough of disillusionment" phase. Investment in the space has slowed. The LinkedIn professional zeitgeist needle is firmly fixed on AI - as evidenced by the increased number of "Generative AI specialists" appearing in our news feeds every day.
Despite all this, there is some very interesting innovation around Web3, particularly in marketing. The one that stands out currently is loyalty programs.
This week's MadTechSketch outlines why brands would look to use blockchain technology for loyalty programs, using the example of Starbuck's Odyssey.
Late last year, Starbucks launched its Odyssey program, a new NFT-only loyalty scheme for existing customers.
The Power of Blockchain Technology
Odyssey is built on top of blockchain technology. The company minted a finite number of NFTs, giving holders access to in-store discounts and digital products.
There are a bunch of reasons why Starbucks decided to launch a NFT product:
Exclusivity: one of a kind items offered to customers.
Collectability: NFTs can be collected and traded, gamifying brand building.
Transparency: Use of blockchain provides transparency on ownership.
Control: Disintermediating costly middle-men, saving money and owning the process.
The key to success of NFTs in loyalty programs is exclusivity. It is a no-brainer for luxury goods or brands looking to build brand loyalty and awareness.
There are some impediments to scaling NFT loyalty schemes though: the primary one being self-custody. Where do people store these NFTs?
Wallets afterall are not scaled. A small portion of people own MetaMask or Coinbase. This scale issue will eventually be solved by a Google or an Apple.
Regardless, this NFT-powered loyalty layer looks to be an interesting area for brands.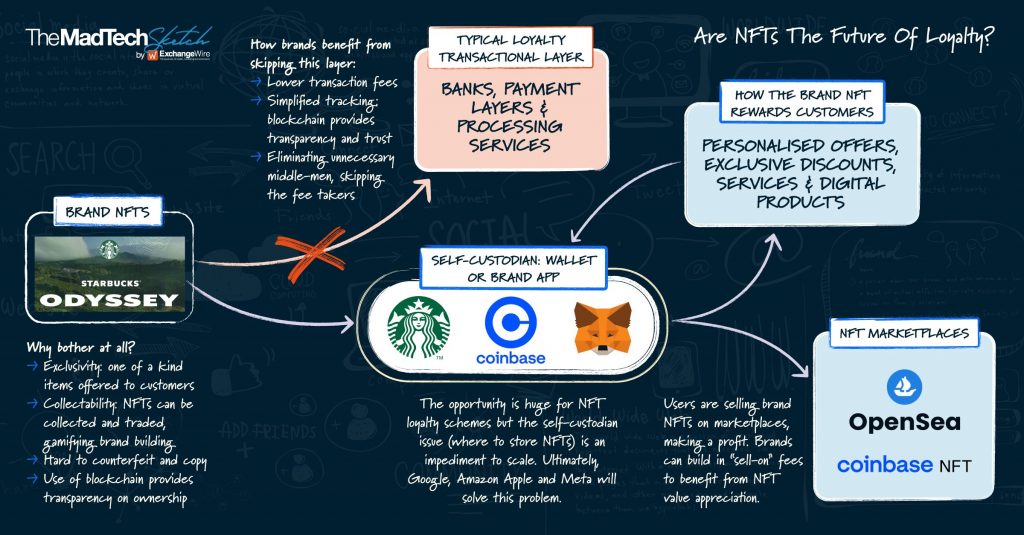 Enjoying Ciaran's sketches? Have your say on some of the key issues he maps out by taking part in ExchangeWire's Industry Review 2023.
Ad FraudBlockchainMadTech SketchTransparencyWeb3