The MadTech Sketch: Curation vs the Open Marketplace
by Ciaran O'Kane on 2nd Nov 2023 in News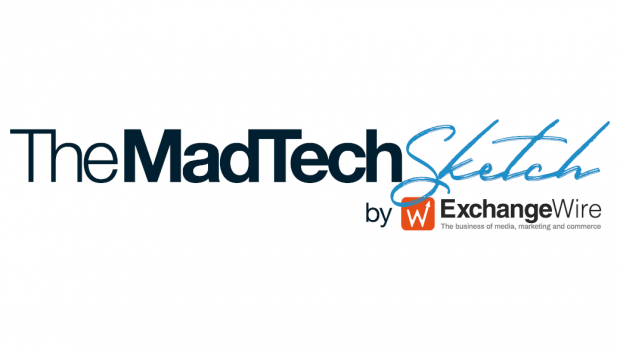 In his latest MadTech Sketch, Ciaran O'Kane turns his attention to curation - an ad tech model that is gaining momentum and turning heads across the industry.
Curation is one of ad tech's hottest topics. It has been around for some time in the form of private marketplaces (PMPs), but over the past 12-24 months it's started to evolve into the go-to programmatic activation tactic.
PMPs can often be an inefficient way of putting data-driven media spend to word. Often activation is haphazard, spend doesn't get allocated and KPIs missed. With curation, there is now a way to scale campaigns successfully.
ExchangeWire is seeing widespread adoption of "smart curation" across Europe, MENA, APAC and LATAM.
A Gap in the Market
In parallel, OMP is on the decline. Premium publishers are turning it off for a bunch of reasons, including: poor yield; loss of signal; loss of control in the form of SPO; and the subsequent huge carbon footprint.  
To top all that off, OMP simply is not future-proofed for a post-cookie/ID era.
In this week's sketch, I outline why curation will be the new champion of programmatic. OMP is going to struggle going forward. Curation, on the other hand, has its best days ahead of it.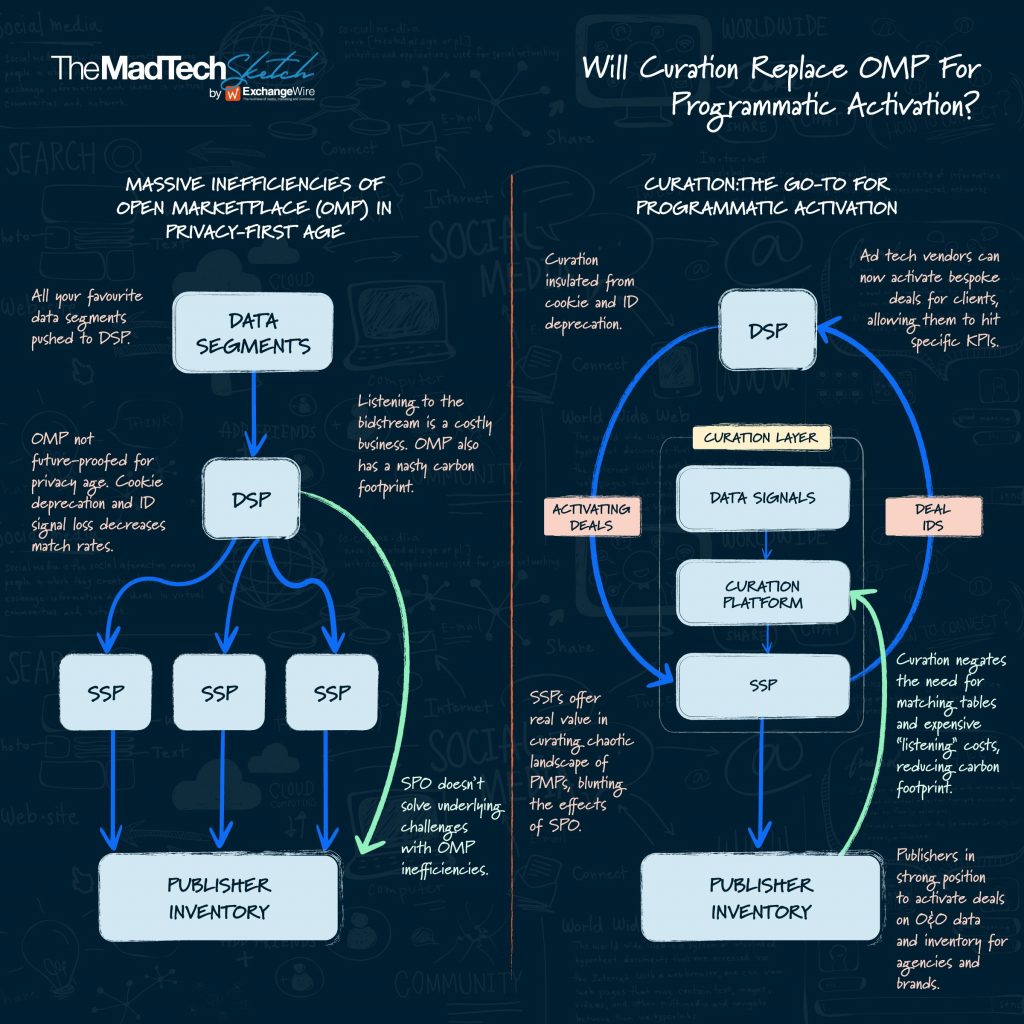 Interested in Curation? Find out more through our dedicated Curation Hub
CurationMadTech SketchOpen WebPublisher