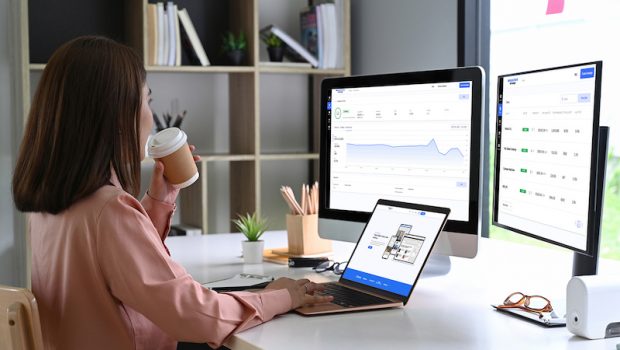 National World, a leading UK media company, announced today (24th January) the launch of its self-serve advertising platform, National World Ad Manager, powered by DanAds. The new platform is designed to automate the ad buying process and offer greater flexibility to advertisers, allowing businesses of all sizes to easily access National World's extensive portfolio of respected news brands across the UK.
The platform allows advertisers to place ads in front of National World's audience of over 14 million unique monthly visitors, making it an effective way for businesses to reach their target audience and increase brand awareness. With the ability to target specific demographics, interests, and behaviours, via National World's extensive 1st party data, advertisers can be sure that their ads are reaching the right people at the right time.
The launch is the latest move in National World's commitment to invest in sustainable local and national publishing. The platform is built with the latest self-serve technology, which enables advertisers to have full control over their campaigns, and makes the process more efficient, faster and cost-effective. Within the platform, advertisers can easily create and launch campaigns, track their performance, and make adjustments in real-time, ensuring their ads are reaching the right audience and achieving the desired results.
National World's director of digital monetisation, Jade Power said, "National World Ad Manager will bring a new level of convenience and flexibility to our advertisers. We are committed to helping businesses of all sizes access our portfolio and reach their target audience, and this platform is a big step in the right direction."
"It has been important throughout that we build a platform that is simple to use and includes valuable tools for effective campaign performance. This is why we have included a wide range of rich audience targeting opportunities and brand lift reporting, all at an affordable price."
National World Ad Manager went through extensive testing in recent months with local digital agencies. The reaction has been overwhelmingly positive. Elliott Gould, senior account manager at Big Marketing said, "National World Ad Manager is easy to use and bound to become another tool in any forward thinking digital agency's arsenal."
Istvan Beres, CEO and co-founder of DanAds, said: "We're delighted to be able to combine our innovative technology with the trust and experience that National World brings to the table. We are strong believers in the importance of quality local news sources, and we're committed to providing our clients with the tools they need to succeed in a rapidly-evolving digital landscape. I am confident that this new self-serve platform will be a game-changer for National World and their advertisers alike."
A key offer built into the platform is the availability of Brand Metric's Brand Lift reports, providing extensive research on the effectiveness of campaigns across the marketing funnel at a far lower entry point than is normally available.
The self-serve advertising platform powered by DanAds is now live and available for businesses to access. National World is committed to providing the best possible experience for its advertisers and is continuously working on improving the platform.

DanAds
DanAds is the leading provider of self-serve advertising technology, connecting ad sellers (publishers) directly with advertisers of any size through a fully automated ad sales platform. DanAds provides publishers with their own branded platform, all...
Powered by PressBox
AdvertisingBrandsMediaProduct Launch