How AI Evolves Programmatic Creative and Execution
by Ciaran O'Kane on 26th Jan 2023 in News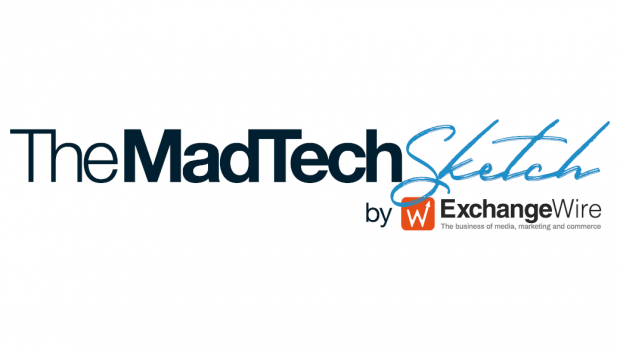 In this week's MadTech Sketch, Ciarán O'Kane turns his attention to AI, and how new tech can evolve programmatic creative and aid campaign execution.
Much has been written about the magic capabilities of ChatGPT since it was released into the wild a few months ago.
Its ability to spit out (albeit mediocre) answers to queries has put the media talking heads in a proper spin.
Is this the end of the white-collar job? Why do we even need trained journalists when ChatGPT can ingest specific data points and deliver half-decent copy in a matter of seconds?
Should we live in fear of an AI planet? (Hat tip to Chuck D of Public Enemy fame).
With the advent of any new technological shift, there is always going to be a misplaced amount of hysteria. In this instance, people are over-indexing to an apocalyptic, Skynet-controlled future [insert terminator link].
Nobody really knows how this will affect any specific industry – particularly media and marketing.
True, it is going to change how we do our day-to-day jobs – but new AI innovations like ChatGPT and Dall-E will ultimately serve as enabling technology, helping to reduce the time spent on mundane and repetitive tasks.
In this week's MadTechSketch I outline the immediate impact of AI, specifically in the programmatic creative and media segment.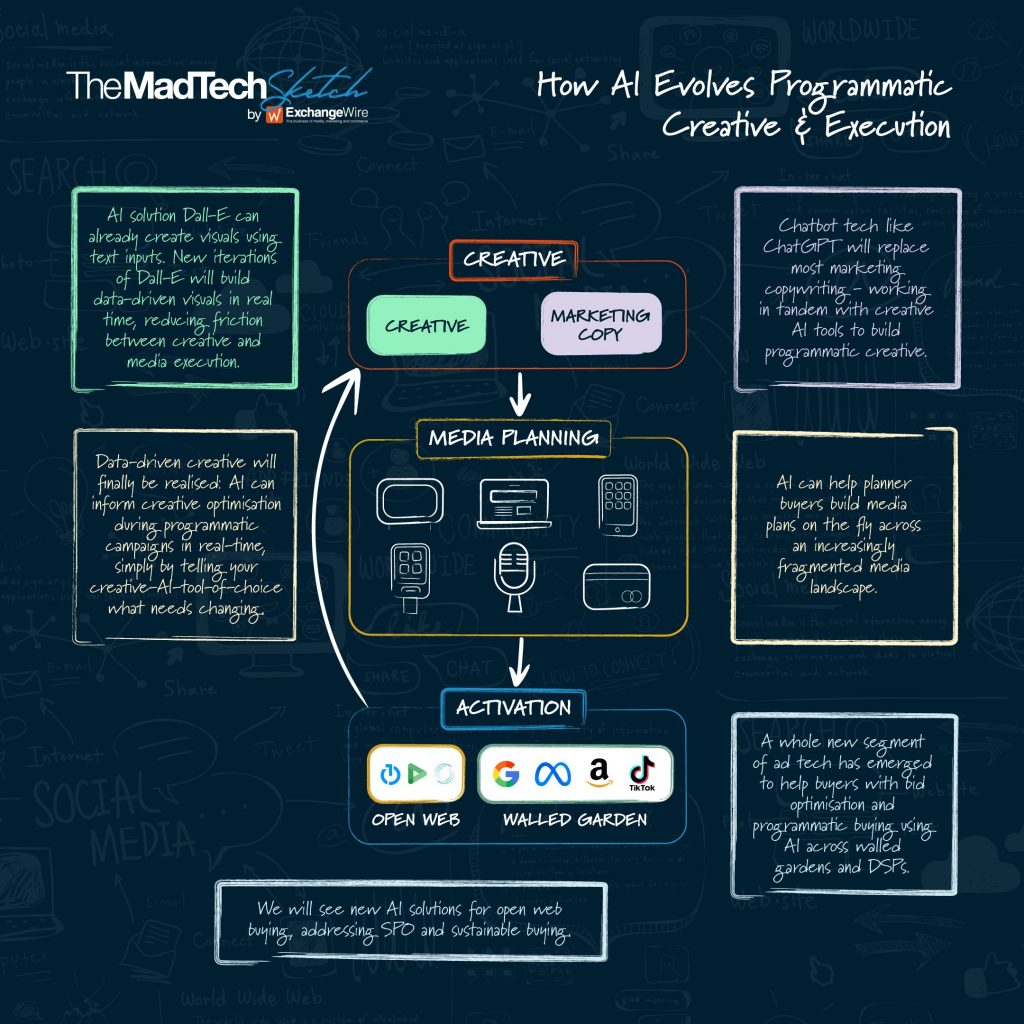 AICreativeMadTech SketchProgrammatic