LiveRamp Partners with THG Ingenuity to Power Data Collaboration Between Brands
by ExchangeWire PressBox on 13th Feb 2023 in News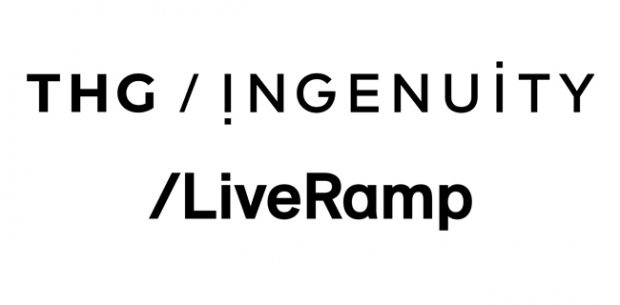 THG today (February 13th, 2023) announced an integration between its end-to-end proprietary technology platform, THG Ingenuity, and LiveRamp, the leading data collaboration platform. Using LiveRamp's Safe Haven solution, Ingenuity will empower its brand clients to better connect their customers' first-party data from across several sources and turn it into valuable insights, all in a privacy-first way.
The introduction of LiveRamp to the THG Ingenuity platform enables Ingenuity customers to enrich their marketing activity by improving insight into the full customer journey. Safe Haven offers privacy-conscious and configurable collaboration that avoids sharing individuals' personally identifiable information (PII), ensuring brands that work with Ingenuity can access and activate first-party data across a variety of major platforms to build new audiences and measure marketing spend more effectively, with optimised campaigns and advanced analytics.
As the industry navigates increasingly complex privacy requirements from both regulators and major digital platforms, LiveRamp and THG Ingenuity's partnership empowers brands to maximise marketing efficiencies with better data, insights, and privacy protections, unlocking a single view of customers across online and offline channels.
THG Ingenuity provides e-commerce solutions to many of the world's leading brands by delivering a unique end-to-end approach encompassing an e-commerce platform, trading and merchandising management services, global hosting, data and marketing technology, digital fraud detection, fulfilment and warehousing, delivery and courier management, creative content and digital brand services, and translation services.
THG Ingenuity also powers the online direct-to-consumer growth of THG's own brands including the world's number one online sports' nutrition brand, Myprotein, and the world's largest pure-play online beauty retailer, Lookfantastic.
THG Ingenuity CEO, Vivek Ganotra, said: "We're delighted to be partnering with LiveRamp and to provide our clients with the opportunity to completely change the way they look at collecting and activating audience data."
Built on a foundation of data governance, LiveRamp's Safe Haven enables businesses to collaborate with their trusted partners in a secure and privacy-centric environment to organise, analyse, activate, and measure data across the ecosystem. With controlled access to proprietary data, partners can execute strategic initiatives that deliver the measurable results so critical to proving the ROI of marketing.
LiveRamp's MD Europe, Vihan Sharma, said: "THG has a legacy of building, growing, and accelerating brands. We are excited to help THG empower its partners through privacy-first data collaboration strategies that take marketing performance and customer experience to the next level."

LiveRamp
LiveRamp is the leading data connectivity platform for the safe and effective use of data. Powered by core identity resolution capabilities and an unparalleled network, LiveRamp enables companies and their partners to better connect, control, and act...
Powered by PressBox
Customer ExperienceDataecommercePartnershipPrivacy