Adlook & Adelaide Unveil New AU-CPM Buying Model Enabling Advertisers to Transact on Attention Metrics
by ExchangeWire PressBox on 12th Apr 2023 in News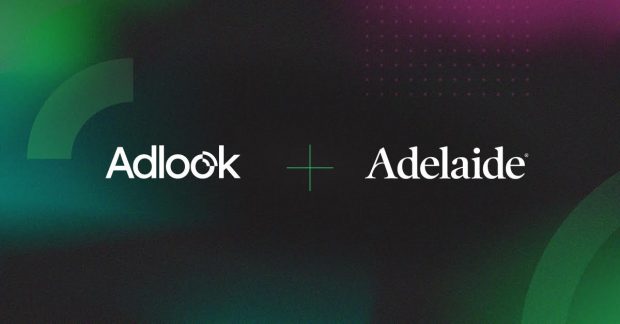 Adlook, a brand growth platform for consumer marketers, is proud to partner with Adelaide, the leader in attention-based media quality measurement, to build a deep learning-powered AU-CPM buying model. 
By infusing this new pricing model with placement-level media quality scores generated by Adelaide's AU metric, marketers can optimise toward their attention goals and boost campaign performance at any cost per mille (CPM) level. This partnership makes Adlook the first demand-side platform (DSP) to offer guaranteed media quality using attention metrics, empowering marketers to get more from their campaigns, and reduce advertising waste. 
This partnership will help resolve a major pain point for consumer marketers: quantifying media quality and its impact on business outcomes. Reliance on static, imprecise media metrics has led to an oversaturation of highly-viewable but low-quality placements in the market. Unable to discern true media value, advertisers are incentivised to prioritise inexpensive reach over quality media that offers the greatest opportunity for attention and impact.
Adlook's new AU-CPM buying model solves this challenge by enabling marketers to guarantee media quality using Adelaide's outcome-based attention metric, AU. Combined with Adlook's deep learning, brands can now improve targeting without inflating CPM to maximise performance.
Adelaide's AU is an omni-channel media quality metric representing a placement's probability of attention and subsequent impact. It is generated by a machine learning algorithm trained to proxy full-funnel outcomes from awareness to sales. This past year, Adelaide conducted an analysis of nearly 40 case studies demonstrating how AU has helped advertisers achieve an average of 31% upper-funnel and 56% lower-funnel lift compared to traditional metrics.
"Combining AU with our existing deep learning technology is a game changer for consumer advertisers," explained Luca Filardo, global head of solutions management. "We can now help advertisers optimise against user attention while routing advertiser budgets to high-attention placements, driving brand growth, and improving exposure. This will help marketers connect with the right audiences, and consumers find products they'll love. It's a win-win. In the end, marketers will only pay for targeted levels of attention to ensure their budgets yield maximum exposure and brand recognition."
"This partnership with Adlook advances our mission to establish a more fair and transparent market where publishers are rewarded for high-quality media, and advertisers can ensure they're driving predictable business outcomes," said Marc Guldimann, CEO of Adelaide. "Using outcome-based metrics like AU as the basis for media quality in contracts realigns buyer and seller interests around media quality rather than quantity or cost. We're thrilled to partner with Adlook to make a positive impact and look forward to continued innovation."

Adelaide
Adelaide is a leader in the rapidly growing field of evidence-based media quality measurement. Adelaide's attention-based metric, AU, helps advertisers make better media investment decisions. AU is an omnichannel metric that evaluates thousands of ...
Powered by PressBox
AIAttentionMarketingMeasurement