IPA Bellwether Q1 2023: Strong Growth in Marketing Budgets
by John Still on 20th Apr 2023 in News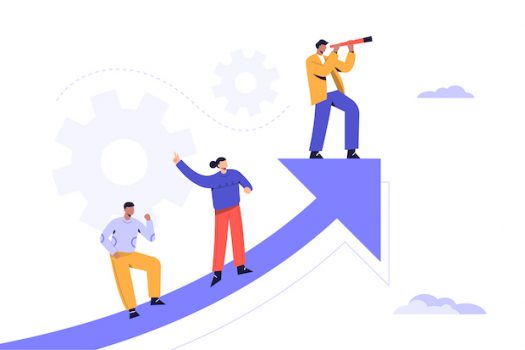 Reasonably good news for the industry this morning, as the IPA Bellwether Q1 2023 report shows that companies' total UK marketing budget growth is at its strongest since Q2 2022. Despite a challenging economic environment, upward revisions of a 8.2% rise mark a big improvement on the 2.2% of Q4 22.
Paul Bainsfair, IPA director general, saw this as a good start for 2023: "This is a positive start to the financial year for marketing budgets, all things considered. The overall increase in confidence from UK companies regarding their financial prospects is being reflected in their marketing budget decision making."
Despite the positive news, the report highlights the prevailing air of caution through the industry, as 66% of firms recorded no change in their spending plans, and 12% cut marketing budgets. So what does the industry make of the latest IPA Bellwether report? We asked a selection of ad leaders to give their thoughts.
Growing confidence in the market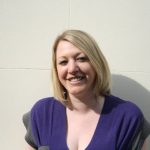 It's very encouraging to see the latest IPA Bellwether Report highlighting an increase in marketing budget growth, as it points to a growing confidence in the market.
This growth demonstrates marketers' commitment to continuing to support brand activity, but coupling this with short-term measures with the expansion of sales promotion budgets. Despite some volatility, we can expect to see further increases in marketing spend over the coming quarters, especially with the more positive economic forecast predicting that the UK is on track to avoid a recession. It's interesting to note that marketers are committing spends later than usual, likely due to rapidly changing audience behaviours, making forecasting for the rest of the year challenging.
However, the growth in main media marketing shows that marketers are continuing to support brand activity, and the expansion of sales promotion budgets demonstrates a commitment to using short-term measures to achieve success. Overall, these findings bode well for the marketing industry in the UK, and we can anticipate further developments as the year progresses.
Liz Duff, head of commercial and operations, Total Media
Advertising plays a prominent role in future-proofing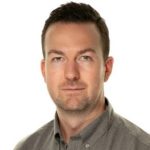 Cautious optimism is a key phrase here, and echoes what we've seen in our own predictions for the year ahead. While it's clear that many brands have had to prioritise their marketing tactics and cut back in many areas, the fact that many still plan to expand their marketing budgets shows that advertising plays a prominent role in their future-proofing efforts. It's encouraging to see growth in digital as the online investment is bolstered, showing that marketers continue to recognise the power of this investment, alongside traditional channels. And with fast-growing sections like retail media, which we forecast to reach a valuation of £6.5bn by 2027, it will be the marketers that continue to bet on these burgeoning digital channels that will find they have greater cause for celebration in the long run.
Ryan Storrar, CEO, EssenceMediacomX
Uncertainty still lingers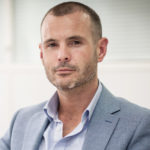 As we embark on 2023, IPA's findings show welcome optimism. Uncertainty still lingers, but brands continue to manage and drive responsible investment with the ambition of stronger returns. The role of context and suitability continues to grow in prominence, with brands cognisant of delivering a more relevant and personalised consumer experience. Attention is also at the forefront, not just as a tool for measurement, but as a means to optimise stronger returns on traditional business outcomes.
Nick Reid, SVP and managing director, EMEA, DoubleVerify
Persistent growth and expansion of video is encouraging to see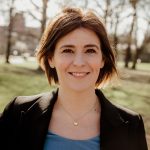 With video advertising budgets rising once again — up by 7.9% — this reinforces the value the format offers to brands looking to enhance their campaigns. While the cost of living crisis is ongoing, the persistent growth and expansion of video over the last quarter is encouraging to see and shows that marketers are seeing the value in investing in this engaging medium.
It's key that brands are maximising this video spend by ensuring suitable ad placements. More and more, we're seeing agencies and brands looking for solutions to help balance cost and performance with the need for safe and suitable video inventory. The digital platforms are also developing tools to help navigate this, and are partnering with third-party verification solutions to provide greater trust and transparency for advertisers.
With the increase of generative AI tools, and the challenge of deep fakes and misinformation, brand suitability will be under even more scrutiny moving forward.
Emma Lacey, SVP EMEA, Zefr
Programmatic is democratising the big screen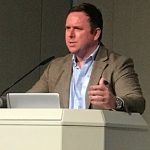 The latest IPA Bellwether report has further cemented the need to keep pace with evolving consumer trends and implement dynamic ad campaigns across multiple platforms. Sales promotions being the top performer as marketers drive content to high-intent consumers looking to ease inflation should be no surprise, which is also reflected in the decrease in digital out-of-home (DOOH) campaigns and footfall on the high street. Marketers need to be wary of tunnel-vision during tough economic times though and not lose sight of the power of great creative to drive consumer preference. Combining great creative with digital formats and technology that can provide direct call to action and adapt channels by performance in real-time means advertisers don't need to compromise on brand creative.
The increased spend across main media marketing, including digital and TV, is testament to how programmatic is democratising the big screen and giving opportunities for new brands delving into the connected TV environment. Interestingly, live event-based marketing is growing significantly as consumers look for more engaging in-person experiences, so I'd bet that DOOH will grow as new screens come online in areas like point of sale and other interactive opportunities to engage live audiences.
Josh Partridge, head of EMEA, Yahoo
New tech's potential gives reason for optimism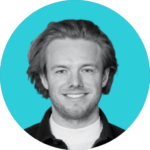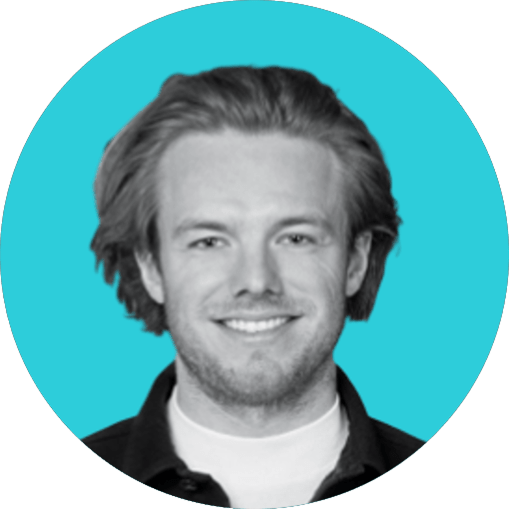 Though we're not yet out of the woods, the tentative optimism we're seeing this year is a relief compared to the gloom of 2022. The narrowly missed recession and alleviating pressure on consumers have certainly been a major driver of positivity, but it's also hard to ignore the ground-breaking tech that is revolutionising the industry. Whether using generative AI to power creativity, or decentralised ad exchanges to build radical transparency into operations, the tool kit available to marketers is expanding all the time. Those who grasp these opportunities with both hands will find themselves ahead of the pack as the economy strengthens.
Ben Putley, CEO and co-founder, Alkimi
Relationships with premium publishers will become even more important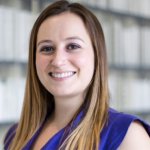 It is great to see that marketing spend by brands has increased, despite there being a wider concern for future economic uncertainty moving forward. The optimism being seen across the industry is a great sign of what we can expect to see in the next quarter. Brands must use these budget increases to maximise the quality of the audiences they are appealing to.
This is the time to consider how relationships with premium publishers can help with this. The privacy-compliant data that publishers can provide will give brands access to audience interests, behaviours and trends, as well as what they are engaging with online, all without compromising consumer privacy. If they commit to this strategy, advertisers can capitalise on campaign success, which is vital in this economic climate.
Elizabeth Brennan, GM for advertisers, Permutive
Optimising attention is vital, especially for digital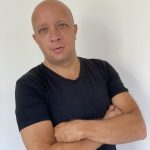 After so much post-pandemic doom and gloom, the fact that advertising has recorded its strongest expansion since Q1 2022 indicates that marketers are, at last, preparing for the bounce back. Nevertheless, with only the true innovators in ad tech in hiring mode, it is clearly still tough out there, and the worst thing marketers can do right now is think they are out of the woods.
In order to maximise the opportunity of this recovery, marketers need to use this time effectively. In particular, focusing on optimising the attention that their campaigns receive. This is especially pertinent on digital channels where there is fierce competition as brands in all industries look to win consumer hearts and minds. Those that truly understand the relationship between their creative, and the levels of consumer attention that this can sustain, will be the ones that prosper.
Paul Coggins, CEO and co-founder, Adludio
Now is the time to leverage technology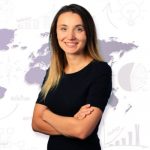 Despite wider concerns about the economic challenges facing the industry this year, marketers are feeling optimistic about this quarter. With budgets starting to grow, and marketing activities on the rise, now is the time for brands to focus on opportunities where they can strongly engage with customers.
The report indicated the role that AI in particular will continue to have, as many look to make investment in the technology over the coming year. There has never been a better time to utilise technology that can provide hyper-targeted, yet specifically tailored ads in a way that goes far beyond the capabilities of a human alone. The power of these tools can ensure that this optimism continues, as budgets are used effectively to enhance efficiency and results across the board.
Julia Bielecka-Dąbrowska, head of sales development and efficiency, RTB House
AI key to driving ROI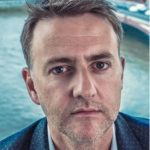 We know the last few years have been challenging for digital marketers, so it's encouraging to see the latest IPA Bellwether report showing cautious optimism. Further, the UK digital ad market continues to be the biggest in Europe, and we can expect UK programmatic ad spend to comfortably exceed £26bn this year.
For us, however, a key takeout from the report is that companies are making positive investment intentions in relation to technology, and in particular AI and its numerous capabilities. In fact, our latest research revealed that 87% of UK brand-side marketers see AI as being an important part of marketing in 2023.
AI is a transformative force for the future as it can enable brands to see growth in sales and brand equity, driving ROI across programmatically-bought media. And at a time when budgets are constantly being scrutinised, this has never been more important.
Matt Nash, UK MD, Scibids
Upward trajectory is encouraging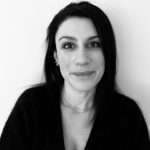 After a period of widespread uncertainty across the industry, the latest IPA Bellwether report is a sign that things are now moving in a positive direction for marketers. Both online advertising activity and big-ticket campaigns on TV are on an upward trajectory for the first time in a year, which is encouraging to see.
However, with the cost-of-living crisis still ongoing, both advertisers and consumers are more meticulous about where, and how, their money is spent. So for marketers to truly see a return on their ad spend in the current economic climate, it's increasingly important to work with a partner with the ability to run coordinated omnichannel campaigns and target their audience in cookieless browsers when third-party cookies are phased out.
Clara De Rosa, head of customer success, Adform
Marketers should demand more from their partners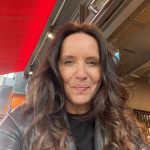 It is positive to see that despite a challenging economic environment, main media marketing, which includes digital marketing, has recorded its strongest expansion in spend since Q1 2022, signalling an optimistic outlook.
However, to continue this growth trajectory, marketers should be demanding more transparency, efficiency and performance from their partners to drive toward a more effective and efficient programmatic ecosystem. Fortunately, new players are emerging in the market to do just that. By being agile, innovative, and smart, they are able to create tailored packages that deliver higher KPIs for the same money and results with less ad waste. And at a time when reduced wastage and efficiency has never been more important, this will be a win-win for all.
Niki Stoker, SVP global demand, Onetag 
The right measurement tools will be vital to maintaining marketing spend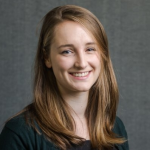 The latest IPA Bellwether report is a much needed optimistic outlook. Unlike during previous times of crisis where businesses paused marketing spend, there is now a realisation that marketers must still invest in their brand activity to ensure value perception isn't compromised, especially as we move into recovery. What will be important however, is that marketers have the right measurement tools in place to truly understand how their campaigns are performing and ultimately providing the best performance and incremental impact.
Measurements like econometrics are important to understand and track media spend on each channel, but with consumer behaviour in more flux than ever, marketers need to rebalance these models to take into account inflation effects we've not seen in 40 years. Now, marketers also need granular data to really understand why they are behaving that way. This high level view should be coupled with data on a campaign level to create a hybrid model of econometrics and data insights for better strategy, optimisation and ultimately performance. By collaborating with the right data partners in a privacy-centric way, marketers will be able to see a 360-view of their audiences to ensure their budgets are being spent most effectively.
Naomi Gould, data science consultant manager, LiveRamp
Brands should beware of chasing volume over value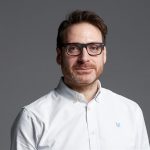 The worry for me is that brands forget what they're for. Brands are essentially designed to defend price premium, and everything we've seen in our own research suggests that people (47% as of April 2023) are more inclined to choose brands they know and trust in a cost-of-living crisis. This isn't the old argument about brand and performance (although that is true): it's about marketing being a way to defend price sensitivity.
In the current climate, a brand that invests in its own proposition and can avoid discounting is likely to be more successful than a brand that chases volume over value. Obviously, there is nuance here – brands need to think about their own cost base, their demand pool and their supply chain. However, we need to remember the power of marketing not only to shift bottom line numbers but also to defend price increases.
Elliott Millard, chief strategy and planning officer, Wavemaker UK
Advancements in generative AI have inspired optimism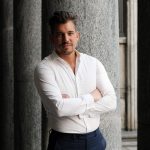 The Q1 2023 IPA Bellwether report paints an optimistic picture of the current marketing environment. With marketing budgets showing an increase compared to this time last year, it's clear that marketers and brands are feeling more confident and reassured about the future, even amidst economic uncertainty.
This renewed confidence can most likely be attributed to the ongoing advancements of generative AI solutions in the past year, providing brands with powerful tools for online advertising. The search wars have led us into the "third era of search" and brands advertising online are among the primary beneficiaries of this progress. Global advertising spend has increased by a remarkable 313% over the last 10 years (as reported by WARC Media) with the potential of AI solutions now coming into the mix, we can expect to see even better results in the years to come. The addition of multimodal search functionalities, including audio and video, will enhance the overall experience for consumers and increase reach to a larger target audience.
Gustav Westman, CEO, BrightBid
Ad SpendDigital MarketingMarketerMarketing