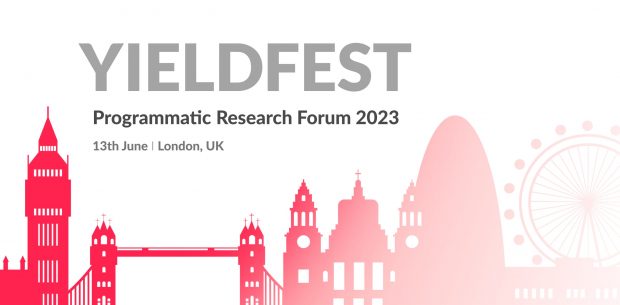 Yieldbird is excited to announce the upcoming Yieldfest Programmatic Research Forum 2023, one of the most cutting-edge events for digital publishers, ad ops specialists, and programmatic industry experts. The event will take place on 13th June in London. 
The conference offers programmatic professionals a chance to explore their programmatic ecosystem through the lens of advanced technical approaches to yield optimisation, with insights derived from Yieldbird's experiments, research, and case studies.
The event will feature five data-based sessions led by industry experts, presenting research results conducted by data scientists and ad tech specialists. Attendees will gain actionable insights and tips on programmatic advertising and help future-proof their programmatic strategy, thus growing business ad operations.
The agenda includes a range of topics, from technical study research on how lazy auctions influence performance to a panel discussion on artificial intelligence in the programmatic industry. In addition, the keynote speeches will explore topics like Google Ad Manager's roadmap for publishers,data-driven experiments on prebid flooring in programmatic monetisation, and using target eCPM for floor price management.
Don't miss out on the chance to network with industry leaders and gain valuable insights at the Yieldfest Programmatic Research Forum 2023. Join the free event and equip your business with the knowledge and connections to succeed in the programmatic landscape.

Yieldbird
Yieldbird is a Google Certified Publishing Partner that helps Publishers grow their programmatic business with 5 proprietary products, all aimed at optimising Publishers' efficiency and profitability. As a leading provider of yield-optimisation pr...
Powered by PressBox
EventsProgrammaticPublisherResearch