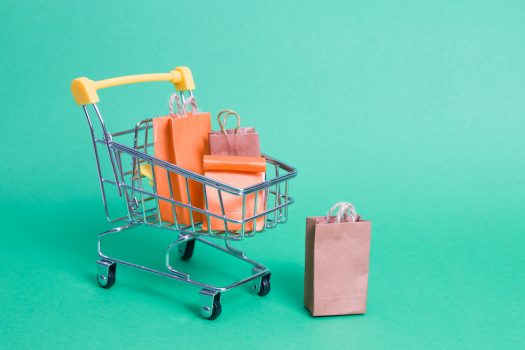 Touted as digital advertising's "third wave", retail media has emerged as one of the hottest topics in ad tech. Although the Covid-19 pandemic initially forced retailers to shift their focus onto the medium, retail media's exponential growth can be attributed to a couple of key factors. The first is how the medium fits in with evolving privacy regulations: retail media is a goldmine for detailed first-party data, allowing advertisers to sidestep privacy concerns associated with third-party data cookies entirely. The second is, as Wunderman Thompson's Kiesse Lamour put it, the "eye-watering" profit margins retail media can offer retailers.
According to Boston Consulting Group, retailers stand to make margins of 70%-90% within the retail media space, with the consultancy estimating that the USD$110bn (~£87.4bn) commerce media market will generate around USD$75bn (~£59.6bn) in profits in 2026. With such staggering profits to be made, it should be no surprise that the European market for retail media is expected to increase to €25bn (~£21.7bn) by the same year. The medium is also making significant headway in the APAC market, with over 40% of China's digital ad spend in 2022 going towards retail media networks. Globally, the medium accounts for over 10% of ad spending, with no signs of its growth slowing.
By all accounts, retail media has much to offer, and the allure of high margins has already drawn several big players to the space. Here, we provide an overview of who has delved into retail media and what their current efforts look like.
Leading the way: Amazon
Recent analysis found that Amazon owns 37% of the retail media market, which is valued at around USD$100bn (~£79.2bn). The e-commerce giant's retail media offering was reportedly chosen by 14,200 companies representing more than 17,000 brands in 2022. It is hardly surprising that Amazon is more embedded in the space than any other individual retailer considering that its origins are in e-commerce; unlike its grocery or general store peers, Amazon is native, giving it a leg up at exploring (and exploiting) the scene. In the final quarter of 2022, Amazon's ad sales increased 19% to USD $11.6bn (~£9.1bn) and, although advertising represents a fraction of the company's heaving revenue, this surge undoubtedly alerted other retailers to the earning potential of retail media.
Gaining momentum: Walmart
As of 2022, Walmart, along with other mass retailers like Target, reportedly accounts for 36% of the retail media market. Unlike its biggest competitor Amazon, Walmart has a significant foothold in the North American market for physical stores, creating more avenues for consumers to purchase, such as click and collect. Although firmly behind Amazon, Walmart has made strides in the retail media space in recent years. In 2022, its retail media network, Walmart Connect, announced its Partner Program strategy to bolster its support and increase access for advertisers. The strategy includes collaboration with social commerce giant TalkShopLive, social media heavy hitters TikTok and Snapchat and plus streaming behemoth Roku, signalling Walmart's advancement in the retail media space is only gathering momentum. 
Dominating the UK: Tesco
The UK's largest retailer has spent the last few years asserting a dominant position in the retail media space. Having launched the Tesco Media & Insight Platform during the tail end of the Covid-19 pandemic, the supermarket quickly accrued a user base of over 450 of the UK's leading CPG brands and offers an average ROAS of £6.60 for multichannel campaigns. Like Walmart, Tesco also announced an extension to its retail media network last year, stating new partnerships with ITVX and Pinterest would help brands to reach Tesco's 20 million-strong Clubcard user base through numerous channels. With spend on retail media in the UK forecast to hit £2.4bn by 2024, Tesco appears well positioned to leverage the growing landscape. 
Hanging in the balance: Kroger-Albertsons
American supermarket Kroger revealed plans to merge with Albertsons last year, with the USD$24.6bn (~£19.4bn) deal intended to better the companies' ability to access 85 million households each year and fuel "growth in alternative profit businesses such as retail media." The magnitude of the merger could place Kroger-Albertsons in direct competition with Walmart, thanks to the sheer volume of data and sales the two entities could offer advertisers. As of the writing of this article, however, the true potential of Kroger-Albertsons' partnership may not come to be. Since the merger was announced in October, it has been under significant scrutiny: In November, four US states voted to block payouts to Kroger's shareholders until the merger was reviewed by regulators and just this week the the United Food and Commercial Workers International Union voted against the deal on the basis that it poses "a threat to essential workers, their families, and the communities they serve". Should the deal be resurrected, it could prove a turning point for retail media in the US market – only time will tell.
Spearheading Europe: Carrefour
French retailer Carrefour has been in the retail media space for a couple of years now and is proving a formidable force in the landscape. The Group launched its retail media network, Carrefour Links, in 2021 with aspirations to scale its retail media offerings in the European and Latin American markets – and with a data pool of 65 billion transactions by European consumers alone, the retailer appears well placed to enhance its dominance in the region. Developed in collaboration with tech heavy hitters Google, Criteo, and LiveRamp, Carrefour Links aims to meet both consumers' and brands' expectations by balancing personalised experiences with efficiency. The company also revealed plans to triple its gross merchandise value (GMV) by 2026, committing to a €3bn (~£2.6bn) dedicated plan between 2022 and 2026 to bolster its overall digital offerings.
AmazonCommerce MediaDigitalecommerceRetailRetail Media