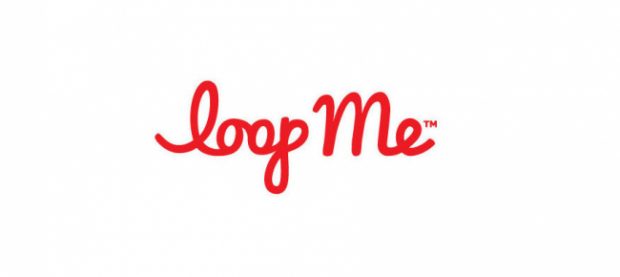 LoopMe, a leading technology company that uses artificial intelligence (AI) to improve brand advertising performance, today (May 23rd, 2023) launched its new Intelligent Marketplace for buyers and sellers, enabling a smarter programmatic ecosystem where supply partners receive high value of their inventory while maintaining high bid matches for demand.
Featuring LoopMe's latest AI-powered technology, the new Intelligent Marketplace delivers a 40x increase in DSP buying efficiencies, while new dynamic filtering capabilities suppress 98% of supply that won't receive a bid. This personalised demand-side traffic shaping capability is delivering higher yield for supply partners and a better, more efficient programmatic buying experience, and overall ecosystem.
This in turn, is also providing a more sustainable marketplace, reducing the amount of impressions being returned, thereby reducing its emissions. With this latest enhancement, LoopMe's Intelligent Marketplace is greener by design, delivering a fully certified, sustainable supply path for its global partners.
LoopMe recently announced its carbon net zero emission achievement as part of the company's ongoing sustainability initiatives. By leveraging its AI technology to filter all ad requests, LoopMe streamlines the process for demand partners and reduces processing by 98%, accelerating its commitment to providing industry-leading sustainable technology.
"Efficiency and sustainability are cornerstones of a responsible digital advertising supply chain. LoopMe's Intelligent Marketplace aligns with our commitment to deliver effective and efficient advertising solutions at scale," said Emma Newman, CRO, EMEA at PubMatic.
LoopMe's Intelligent Marketplace manages more than 300 billion ad requests per day, serving 50,000+ leading apps and sites. With its patent-pending AI technology powering decisioning and curation, the Intelligent Marketplace maximises efficiency for both supply and demand. The latest generation of its unique personalised traffic shaping capability suppresses 98% of ad requests that would not be the right fit, delivering best-in-class efficiency and sustainability for clients like Magnite, PubMatic, StackAdapt, Xandr, and Unity.
"LoopMe is proud to be leading the industry with strong AI-powered technology, and our Intelligent Marketplace provides solutions our customers can't get elsewhere," said Jonnie Byrne, Gglobal GM marketplace at LoopMe. "As we announced earlier this month, we also are committed to creating a more sustainable digital advertising industry, and this new Intelligent Marketplace will help continue those efforts in delivering a much more efficient programmatic ecosystem."
Intelligent Marketplace also enables access to LoopMe's marketplace audiences, delivering proprietary first-party data powered by LoopMe. With over 2 billion monthly active users in its DMP and unique data touchpoints on the users within the Intelligent Marketplace, LoopMe can provide proprietary first-party data to all DSP partners.

LoopMe
LoopMe, the leading outcomes-based platform, closes the loop on digital advertising. By leveraging AI to optimise media delivery in real-time, we drive measurable uplift for business outcomes and more effective advertising across online and offline m...
Powered by PressBox
AIProduct LaunchSupply SideSustainability