Great Expectations: Why Publishers Need to Act Now to Maximise Audience Addressability
by Hannah Dillon on 7th Jun 2023 in News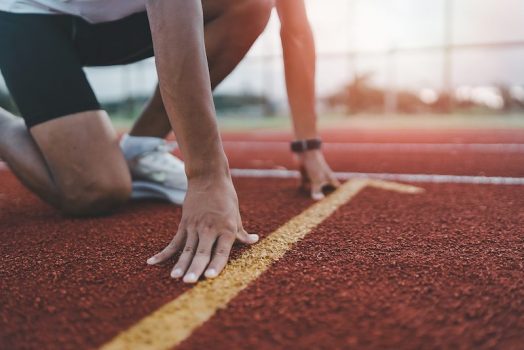 As ATS London 2023 approaches, Luke Fenney, VP addressability EU at LiveRamp, explains why now is the right time for publishers to adjust their data strategies to make the most of audience addressability.
It's hardly a secret that in the cost-of-living crisis people are changing their purchasing habits, intensifying the pressure on marketers to make their budgets more accountable and work harder than ever before. Coupled with the Chrome deprecation of third-party cookies, brands are now actively taking steps to ensure their marketing strategies remain scalable and addressable on their chosen media channels. This means that publishers are under more pressure than ever to deliver attributable results for their advertiser clients.
Despite the pressure, there is good news for publishers outside the walled gardens. In a recent LiveRamp survey, 72.4% of UK brands said they are likely to increase their spend on the premium Open Web. So, while brands are now demanding more value from publishers, expecting transparent and granular measurement and greater access to high-quality segmented, there is potentially more media spend available.
Understanding the task at hand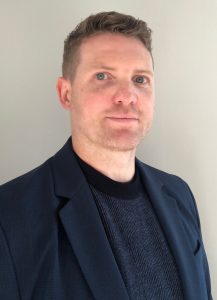 Thankfully for advertisers, publishers are increasingly aware of what's expected of them, and for most part are responding to the challenge. For example, recent research from the Association of Online Publishers (AOP) found that the biggest areas of publisher focus this year are building up first-party data by improving the engagement funnel, integrating solutions to help provide a 360-degree view of their audiences, and putting more money into personalising the user experience.
While these are positive signs, there are still a significant number of publishers failing to get their data strategy right. For example, 42% of publishers are not yet investing in tools that put audience data at the centre of everything they do. Likewise, 21% do not have a joined-up internal data strategy. There is still a lot of work for publishers to do to achieve the addressability that marketers are seeking and, in turn, ensure their own revenues from advertising continue to flow.
Those publishers who fail to cater to the needs of marketers will continue to face revenue pressures. At a time when publishers are facing hardships across the board – as we've seen with the recent bankruptcies at respected publishers, such as Vice Media – they must focus on maximising the advertising value they are delivering for brands. This will give themselves the best chance of succeeding in a future driven by first-party data and privacy.
Finding the right solutions
The time is now for publishers to act on solidifying their first-party data strategy, and providing the reach and measurement that marketers seek. This means access to sophisticated insights – not just clicks – but scalable data across the entire customer journey, so that brands are able to look at factors such as open web campaign exposure / engagement, and how this leads to eventual purchase. Thankfully, the solutions exist to help them do it.
As well as auditing their internal data structures and ensuring internal work streams are aligned for data sharing, technological advances, such as enhanced data clean rooms and identity solutions, are providing publishers with the means to democratise their data in a way that is both secure and privacy-centric. Solutions like these make addressable first-party data accessible across the organisation and make it easier for the publisher to share that data with brands for advertising purposes in a privacy-centric and granular way.
Data clean rooms enable publishers to collaborate with trusted brand partners, offering them a 360-view of consumers, while not giving them any access to any personally identifiable information. These solutions help to drive new revenue streams for publishers by enabling marketers to engage with the high-value audiences they are looking to reach and gain the insights into campaigns that need to be brought back to their businesses.
An example of a solution connecting publishers and brands to deliver effective digital advertising is the Authenticated Traffic Solution (ATS), where publishers can match consented, authenticated user data with pseudonymous identifiers in real-time, enabling the delivery of people-based advertising through authenticated first-party data. ATS takes this a step further, bringing the solution to direct media buys and enabling premium CPMs.
A future of collaboration
Facilitated through data-focused solutions, the deeper insights and sophisticated measurement that publishers can provide is enabling marketers to drive privacy-centric, effective advertising, in turn powering publishers to monetise the data they're controlling and build sustainable revenue streams. This all comes with the added bonus of both brands and publishers being able to honour the value exchange with customers, who are increasingly demanding more personalisation and transparency.
Publishers who have already taken steps to run data projects including clean rooms and identity solutions are already reaping the rewards, including enjoying stronger relationships with their brands. While it's still not too late for others to seek out the solutions that will help them to make this connection, those who fail to effectively review and adapt their offering will find it much more difficult to compete in the privacy-focused, highly competitive future of digital advertising.
---
Hear more from Luke at ATS London 2023 on June 13th and 14th at Central Hall, Westminster. Final tickets available now.
AddressabilityATSATS LondonAudienceDataFirst-Party Data