Brand Metrics Partners with XITE to Develop World-First CTV Measurement Solution
by ExchangeWire PressBox on 14th Jun 2023 in News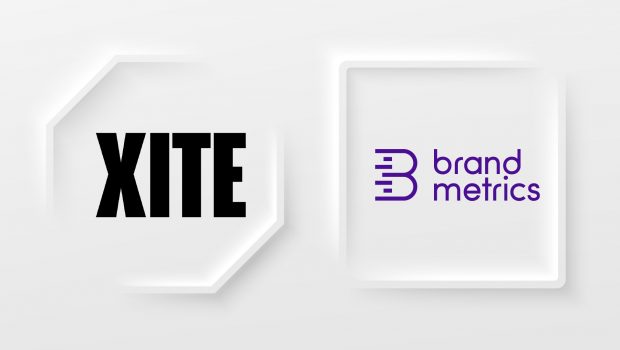 Global technology company Brand Metrics, which works with publishers to demonstrate the effectiveness of digital advertising, has developed a pioneering partnership with music video streaming service XITE to pioneer a world-first CTV measurement solution.
Brand Metrics will apply its measurement methodology to XITE's CTV campaigns, to provide advertisers with evidence of campaign effectiveness. XITE is available on more than 100 million connected TVs, set-top boxes, and OTT devices in North America and Europe. The company is experiencing significant growth in revenue from CTV advertising, reflecting the success and demand for its campaigns. However, measuring the impact of these campaigns has been a longstanding challenge.
A combination of factors, including the increase in Smart TV adoption and the growth of streaming services, have seen XITE enjoy spectacular expansion. This partnership is set to revolutionise how the industry measures CTV advertising. Until now, the fragmented nature of the CTV ecosystem has made it challenging to obtain comprehensive and standardised campaign metrics. Typically, only the largest CTV campaigns have the scale and budget to justify major measurement projects.
Already, advertisers have been able to measure their campaigns using XITE and Brand Metrics' industry-leading new measurement methodology, with the results giving guidance around where to focus activity for future campaigns and which metrics they should be focusing on.
XITE director of advertising technology Robby Kraai says: "As CTV continues its rapid growth as an advertising medium, measurement initiatives such as this one will become ever more important in adding a layer of accountability to the channel's undoubted attractions to advertisers. Brand Metrics' brand lift studies have already assisted XITE in overcoming the measurement challenges associated with CTV campaigns, by providing valuable insights into the impact of their advertising efforts on key brand metrics. Our team has gained an invaluable and far deeper understanding of the effectiveness of their CTV campaigns in driving brand-related outcomes. We plan to develop this partnership further in the months ahead."
Brand Metrics CEO, Anders Lithner, adds: "Being able to measure CTV campaigns in a scalable and inexpensive way is an important step forward in a fast-growing part of the digital advertising industry. Our partnership with XITE focused initially on measuring the brand lift of single CTV campaigns. This is a much bigger step than may appear. Joining real data about campaign exposure with data about brand perceptions, without going to the laboratory setting of a research panel, is truly unique. Now that we have proven the method, this approach can easily be scaled across multiple campaigns for XITE and, more widely, offer exciting new measurement possibilities to CTV advertising."
Indeed, the ambition of XITE and Brand Metrics is to enable CTV campaign measurement at scale, as they continue to work closely together to optimise the approach; making the most of opportunities to evolve the process in terms of data capture, retargeting efficiency, survey design, survey interactivity, and overall response rates.
Brand Metrics works with many of the world's leading publishers including The New York Times, The Guardian, Bloomberg, The Financial Times, and Newscorp; helping them to measure brand lift across their digital campaigns. It empowers a growing number of publishers and agencies to gather independent data on their digital ad campaigns and enables them to measure uplift in awareness, consideration, preference, and action intent, in a simple, cost-effective and comparable way.
CTVMeasurementPartnershipStreaming