Adform Ad Server to Unlock Data Insight Capabilities in Collaboration with Lenovo
by ExchangeWire PressBox on 30th Aug 2023 in News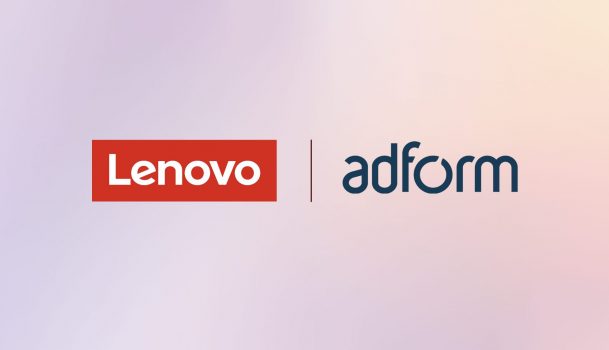 Adform, the global programmatic platform, today (August 30th, 2023) announced it will be collaborating with Lenovo to empower the global technology company with greater control over its data, enhance marketing campaign decision-making, and ultimately drive better results for its business while focusing on data security and privacy.
The collaboration will see Adform's Ad Server become Lenovo's technology platform for global digital advertising campaigns. By harnessing the Adform Ad Server platform, backed by Adform FLOW, Lenovo will have access to new tools to uncover better data insights, improved management, data centralisation of its marketing activities, and future-proofing its business.
"As global data privacy requirements become more complex, our objective at Lenovo is to build best-in-class digital practices and governance that will bring us closer to our target audiences, increase transparency over our data, and better mobilise it to enhance the customer decision journey," said Emily Ketchen, Lenovo's global VP & CMO of intelligent devices group & international markets. "In collaboration with Adform, Lenovo's Media Centre of Excellence is enabling us to better manage and control our own marketing campaign data pipes to harness its full potential for better targeting, personalisation, and measurement."
"We're thrilled to partner with Lenovo and support them in gaining greater control across their full campaign lifecycle," adds Oliver Whitten, COO at Adform. "Configurability, transparency, and compliance are key to ensuring campaign performance for brands and an open approach to data is fundamental in enabling this."

Adform
Adform is the only global, independent and fully integrated advertising platform built for modern marketing. Its unique enterprise technology – Adform FLOW – harnesses superior user experience and a scalable, modular and open architecture...
Powered by PressBox
DataMarketingMeasurementPartnershipPersonalisation