The Present and Future of AI in Ad Tech: Q&A with Raz Peter, Clinch
by Grace Dillon on 30th Aug 2023 in News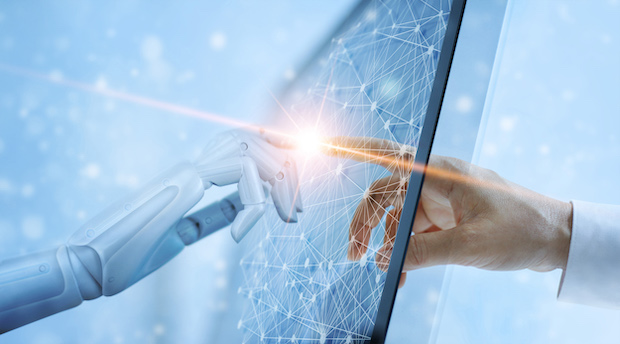 In this exclusive Q&A, Raz Peter, CTO and co-founder of Clinch, discusses how the ad tech industry is already incorporating artificial intelligence, and what the future could look like as AI becomes even more prevalent.
How are advertisers currently approaching AI?
The whole world is trying to figure out what AI is and how we can use it in our day-to-day lives. ChatGPT and Google Bard have begun to bring AI to the masses, which is invoking excitement and ambiguity in equal measure. The world is still not sure about AI's future potential and how it can support us.
For advertising, some AI applications are starting to show their hand. Generative AI is rapidly changing the game in what is possible with content creation and adaptation. I've tested multiple platforms and programs and have been very impressed by 'the art of the possible' with generative AI.
Alongside creative, AI applications can be seen across the full gamut of digital marketing practices including optimisation, reporting, campaign setup, and more.
We'll reach a point where virtually all businesses in the ad tech sector have incorporated AI into their stack. But some will fare better than others – who do you think is best situated for success in the long run?
While much of the AI focus is currently centred around creative applications (such as text and image generation and formatting), it's the businesses who are applying AI to increase efficiency across operations and activation activities who will likely succeed in the long run. Now more than ever, time is a currency against which advertisers and agencies measure success. They are looking for AI that can perform tasks throughout the setup and activation phases (which previously consumed an immense amount of human hours), bots that can answer questions and perform their consulting, or to at least scale up this precious service without spending a lot of money – thus increasing overall profitability.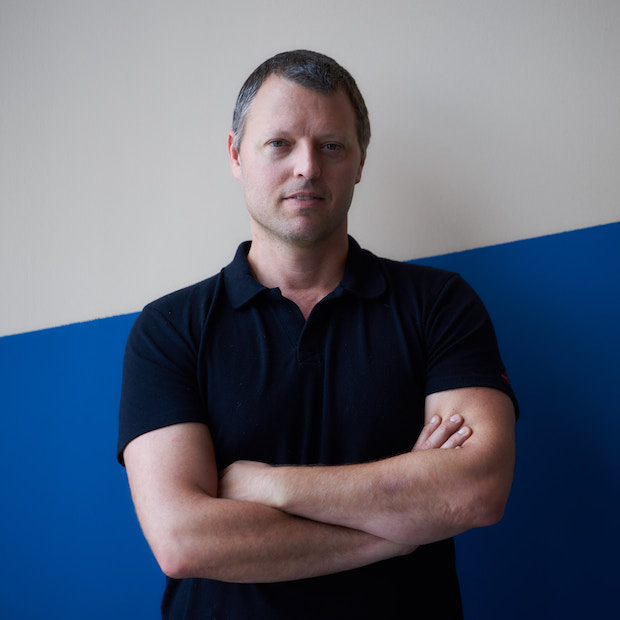 Is there a knowledge gap between what is currently possible versus what AI will be able to achieve in the future?
There is great excitement around AI, and rightly so, but there is definitely a gap in understanding both its current stability and future potential (note that I don't say fullest potential, as that is unmeasurable). Regardless, it's undeniable that AI will soon be prevalent in ways that most of us have yet to grasp, and the time is now for companies to start thinking about taking the appropriate measures of responsibility for associated outcomes. It's similar to the rise of smartphones – only few realised the full scope and impact early on, and it quickly changed the entire tech landscape (and more).
What are the potential risks of generative AI, and how are advertisers approaching these?
Back in 2020, a football club decided to replace human camera operators with cameras controlled by AI. This resulted in 90 minutes of footage of the referee's bald head, as it was mistaken for the ball. AI has significantly evolved since 2020, but even the most sophisticated AI systems and applications today still require an element of human involvement and/or supervision. There is a massive risk in assuming that this is not the case. Humans need to understand the right prompts to feed the AI in a way that yields the right outputs; humans also need to be extremely cautious and be wholly involved in aspects that lend themselves to ethical concerns.
How are Clinch currently utilising AI, and how are you looking to integrate it further into your operations?
Flight Control, Clinch's SaaS platform for workflow automation and omnichannel campaign activation, already leverages AI and machine learning as an integral part of its current campaign management offering. Within our system, ML models enable various activities, like purchase prediction scoring, retargeting and product selection strategies, identity graphs (including the process of connecting persons to households), and more.
At the moment, we're preparing to launch the next iteration of our AI assistant to increase a variety of workflow efficiencies. Regarding the process of campaign setup and management, users in our platform will be able to automatically build campaign decisioning pathways from a text-based brief, and automatically carry out QA and fix errors. When it comes to creative production and management, AI will enable Flight Control users to automatically resize, crop, and edit creatives, in addition to interjecting dynamic parameters into their creative composition and directly map feeds to their respective layers – reducing a process that previously took around 30 minutes to a few seconds. Campaign performance data and insights that are already easily accessible in real-time will be viewed with generated recommendations. We're also applying AI to support knowledge, training, and overall consulting through an AI-powered help centre assistant that will answer questions, guide and direct users to certain actions/spaces within our platform, and make recommendations for creative strategy, optimisations, and more.

Clinch
Clinch leads the industry in developing platforms that help brands and agencies advertise better. The company's AI-driven Personalisation/DCO technology delivers custom-tailored ad experiences across all channels, driving best-in-class performance ...
Powered by PressBox
Ad TechAICreativeDigital Marketing