ATS Singapore 2015

ATS Singapore 2015
6th Jul - 6th Jul 2014
Marina Mandarin Hotel
6 Raffles Blvd,
Singapore 039594
ATS Singapore returns on Monday, July 6 2015 to the Marina Mandarin Hotel, Marina Square, Singapore. The keenly anticipated event will be offering a more in-depth look at the programmatic media industry and future trends in advertising & marketing technology.
In particular, ATS Singapore 2015 will feature:
- Building your programmatic business with data: Deploying DMP & data
- Opening up the Mobile Messaging Opportunity - The Next Big Area for Programmatic?
- Evolution of the Trading Desk Model: What it Means for the Industry and Can Third Parties Work with Agencies?
- Publisher Evolution: Publisher Consortiums, Ad Stack Consolidation and the Future Programmatic Model
- Moving Beyond the Banner: Bringing Rich Media Native into Programmatic
- Building Ad Tech Stacks: Why Telcos/Data Companies are Building Ad Tech Capabilities
- The Prospect of In-Housing: The Value For Marketers and Whether This is a Real Prospect in the Market
- The Enterprise Shift: How Ad Tech Becomes Mar Tech
Beyond educational content in the APAC market, attendees can also expect to hear some detailed case studies from regional & global players in the industry. ATS Singapore attracts an audience of 350+ across the programmatic media industry in APAC, including C-level executives from agencies, advertisers, publishers, trading specialists, and technology providers – a must attend event for the year.
For ATS Singapore attendees intending to stay at the Marina Mandarin Hotel - click here for preferred room rates.
________________________________________________________________________________
ATS Singapore App Information
We're very excited to have our very own mobile app for ATS Singapore.
Using the event mobile app, you'll be able to:
• Access all the information you need about the event in real time
• Check out the agenda and speakers to plan your day
• Save other attendee and speaker contact details for future networking opportunities
• Share updates and content via our event feed – you'll be able to access exclusive content each day in the lead up to the event
If you have registered for the event you will have received an email inviting you to access the app – this email contains a link which enables you to create your password and add details to your profile.
When completing your profile, we recommend you add a few words about yourself, upload a profile picture and connect your social media accounts. This will encourage other users to engage with your profile and increase your networking opportunities at the event.
Once you have completed this process, our app is available from the following sources:
• iPhone & iPad - APPLE STOPRE STORE
• ANDROID - GOOGLE PLAY
Our app is optimised for use on iOS and Android devices but if you have another handset or wish to access the app via desktop computer, you can do so using the link below:
• WEB APP
We are using a web app for this event.
A web app is an internet-based app that is accessible via the mobile device's browser. It can be added to your phone home screen (much like a normal app) for easy access.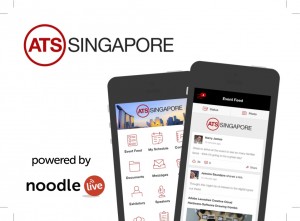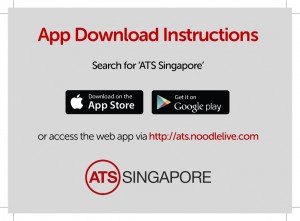 If you want to find out more about how to register or access the app, then simply jump over to the app help centre to find lots of handy hints and tips to set you on your way.
Alternatively, you can email the app support team support@noodlelive.com with any questions you may have.
________________________________________________________________________________