ATS Singapore 2015

Dave Osborn, VP Asia-Pacific, AppNexus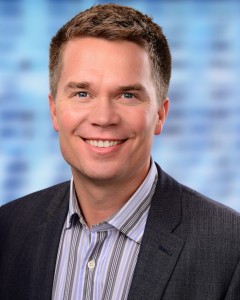 Dave Osborn leads sales & account management for AppNexus publisher & agency clients throughout Asia-Pacific. A 15 year veteran of digital media & advertising, Dave has held executive product management and global client leadership roles at AppNexus and The Nielsen Company. During his tenure at Nielsen, he oversaw a diverse $120 million global product portfolio, including the product integration with Facebook that led to the launch of Nielsen's Online Campaign Ratings business. Most recently, Dave led the global account team responsible for AppNexus' strategic partnership with Microsoft.
Matt Harty, Senior Vice President, Asia-Pacific, The Trade Desk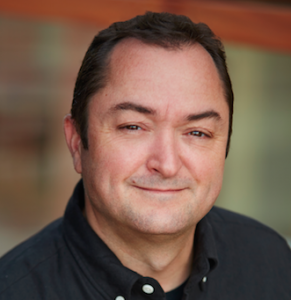 Matt Harty represents The Trade Desk as senior vice president of Asia-Pacific. Harty has worked in online advertising in Asia since 1997, co-founding the first pan-Asian Ad Network, SpaceAsia Media, which was sold to CMGi in 2000. Matt then co-founded Activ8, a Yield Management company (precursor to SSPs) as a JV with OutBlaze, handling global media sales for 400 websites including Mail.com and HelloKitty. His next position was managing News Corp's .FOX Networks for APAC and MENA. From FOX, Matt moved to Omnicom's Accuen as the GM of the first APAC regional ATD. Before joining The Trade Desk, he ran the Audience Solutions business for Experian Asia. Harty is based in Singapore.
Jason Barnes, VP, APAC, PubMatic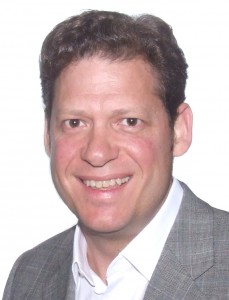 Jason is the Vice President for Asia Pacific at PubMatic where he is responsible for leading their business across Asia. He is based in Singapore and manages offices in Australia, Japan and India. He was previously Head of Commercial Development at News Corp Australia where he launched and managed their programmatic trading as the publisher moved into automated trading. Jason brings over 15 years of digital experience to the role from a number of senior positions in Australia and the UK. Before joining News in early 2008, Jason spent 4 years at Fairfax Digital as Business Development Director where he established their mobile business and prior to this was responsible for content and corporate subscription at FT.com in London. Jason holds an MBA from Macquarie Graduate School of Management.
James Sampson, VP & General Manager, APAC, DataXu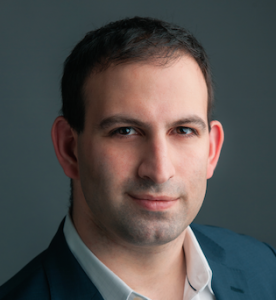 Establishing DataXu's regional HQ in Singapore, James Sampson is leading DataXu's expansion efforts in the Asia-Pacific region, making it possible for multi-national brands to launch programmatic campaigns with deep understanding of their consumers on a truly global scale. With close to five years at one of the globe's leading programmatic marketing platforms, James understands how disruptive technology can transform clients' business models. Prior to DataXu, James managed Nokia Interactive's (Nokia's Mobile Advertising Unit) global strategy. He pursued strategic partnerships focusing on new business models, tested emerging technologies, and worked throughout Nokia and NAVTEQ bring about alternative monetization opportunities for its devices, services, and partners. He was also an early member and head financial analyst at Enpocket, an original player in the mobile advertising industry, which was ultimately acquired by Nokia in 2007.

Yogesh Foflia, Head Of Media Sales, SEA, TubeMogul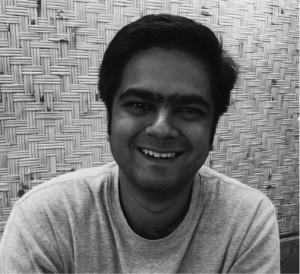 Yogesh has close to 8 years of work experience in digital advertising spanning search, display, mobile, social, and video. Currently, he works at TubeMogul as their Head Of Media Sales, Southeast Asia. He is focused on selling TubeMogul's programmatic media solutions to brand & agency clients across Southeast Asia. Prior to joining TubeMogul, Yogesh held senior sales roles at VeNA, InMobi, & Google across India, US, and Southeast Asia. He also has strong experience and understanding of the agency landscape during his tenure at Performics & Zenithoptimedia Singapore. During his career, Yogesh has focused on building concrete digital marketing strategies that help brand marketers meet their goals, and this experience has developed his understanding of how to successfully close large and complex deals with multiple parties spread across different geographies.
Rahul Vasudev, Managing Director, APAC, MediaMath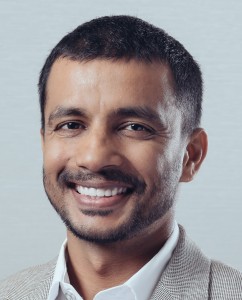 Rahul leads MediaMath's Asia Pacific team as its Managing Director. Prior to this, Rahul was the Head of Digital, APAC at MediaCom, one of the top global media agencies and the largest integrated digital agency in Asia Pacific (RECMA 2014). He brings a wealth of regional expertise and experience to MediaMath including an intimate knowledge of agency business and an invaluable understanding of the publisher and technology landscape. Once the recipient of Singapore Media Awards' 2012 Media Person of the Year accolade, Rahul is overseeing MediaMath's growth across the region and is further building its APAC team to meet the demand of its clients and partners.
Michel de Rijk, Chief Executive Officer, Asia Pacific, Xaxis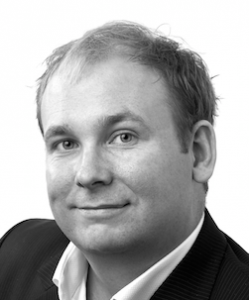 As CEO, Michel is responsible for Xaxis strategy and operations throughout the region, our fastest growing, including account management, trading, publisher relations and partnerships. Prior to his previous role as Managing Director of Xaxis, APAC, Michel served as Vice President for technology company EyeWonder in Asia Pacific, the Middle East, Dubai UAE as well as Singapore, and successfully launched their operations in the Asia-Pacific, Benelux and Middle East regions. During his 4 years with EyeWonder, Michel served in several roles throughout those regions and introduced the first ad-view-time metrics to gain insights into the actual visibility of an ad. This development initiated discussions between publishers and agencies to define the true value of an ad impression. Before joining EyeWonder, Michel worked as a Manager of Online Media Sales and Business Development for De Telefoongids in 2005, a leading publisher in the Netherlands, where he managed their online media sales team. Since joining Xaxis in 2012, Michel has successfully launched Xaxis operations in a total of 13 markets in Asia Pacific. Also playing a key role during the merger with 24/7 Media early 2014, Michel now manages a strong team of 180+ employees across the region. Michel currently sits on the board of directors of WPP and Dentsu's joint venture companies – DTSi in Korea and DASL in Japan. A native Dutch, Michel has more than 10 years of international business experience and continues to hold an extensive network in Europe, Middle East and Asia Pacific region.
Ben Sharp, Managing Director, APAC, AdRoll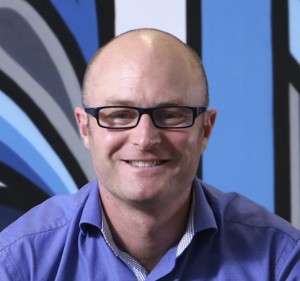 Ben Sharp is the Managing Director of AdRoll in APAC. Ben joined AdRoll in 2014 and is responsible for launching, managing the operations and growing AdRoll's business across the region. Ben has a deep passion for digital media, with over 15 years of experience in the field. Prior to joining AdRoll, Ben founded Allure Media and published many Australian versions of popular websites such as Gizmodo, Business Insider, and Popsugar. Before founding Allure in 2007, Ben spent 10 years building sales and marketing teams at Yahoo! Australia and various startups in the UK.
Michael Sturm, Managing Director APAC, ADTECH/AOL Platforms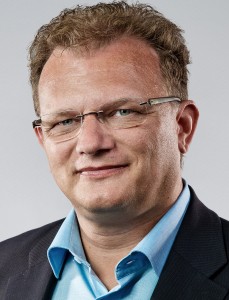 Michael Sturm is responsible for opening up new revenue opportunities at ADTECH, a leading global provider of ad serving technology and part of AOL Platforms. He is responsible for driving sales across Europe, Middle East and Asia as well as overseeing existing customer relations. In his position as Managing Director APAC he focuses on the ongoing expansion in Asia and the Pacific island nations. He has more than 14 years' experience in selling online and marketing services. Sturm switched from international ad network easyAd to ADTECH. Previously, he held leading positions at permission-based marketing provider adRom Media and at online marketing agency Tradebutler.
Krishan Patel, VP Business Development APAC, Amobee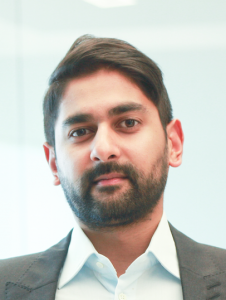 Krishan has over 10 years of digital media experience across the Agency, Publisher, Technology and Ad-network space. He started his digital career in 2004 as part of the newly formed publisher team at Mediabrokers and soon became Head of Publisher Account Management, managing supply relationships and publisher operations for the UK business. He worked alongside the senior leadership group to commercialize new product offerings and increase revenue efficiency across the business. In 2008 and after gaining substantial industry and commercial experience with roles at Media Initiatives Group and Phorm, Krishan helped to launch the Exchange Lab in the UK inspired by what he saw as the most effective route to market for advertisers and agencies through automated trading (RTB) and cutting edge technology. Krishan built the operations and technology function and utilised his commercial experience to increase revenue through the introduction and launch of new products. In 2011 he joined GroupM to build out the UK programmatic strategy for GroupM Marketplace before launching Xaxis in the UK as part of the UK management team. He then progressed to a role within GroupM UK, as part of the Interaction management team, responsible for media, trading and inventory strategy across VOD, display and mobile. In his current role, Krishan has relocated to Singapore and is VP, Business Development for Amobee.
Ryan Pestano,  VP, Product & Operations APAC, Amobee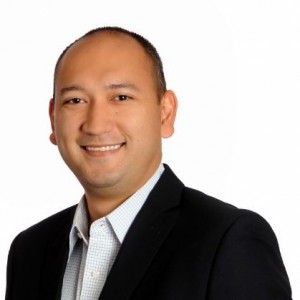 Ryan is a highly technical executive who specializes in translating technology into solid business results. He has a proven track record of developing innovative advertising technologies and business operations. Ryan has also had numerous success building and managing diverse product management and business development teams. With an extensive network of clients and industry contacts across South East Asia, China, Japan, Australia, Silicon Valley, and New York, Ryan has over a decade of technology expertise with over 3 years regional JAPAC management experience. His areas of expertise are Digital Advertising Technologies, Demand Side Platforms (DSP), Data Management Platforms (DMP), Real Time Bidding (RTB), Ad Exchanges and Sell Side Platforms (SSP), Ad Servers, Web Analytics, Product Management, Product Design, Strategic Planning, Business Development, and Contract Negotiations.
Ying Shao Wei, COO, Dataspark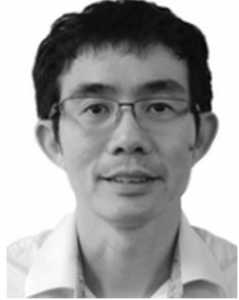 Shaowei leads the data science and data engineering team at Singtel Group Digital Life, and is the Chief Operating Officer of a spin-off company called DataSpark.  DataSpark provides deep profiling insights using geo-spatial analytics to telcos and businesses who need to know where their target customers are and be spot-on with their advertising and customer engagement.  DataSpark has developed a suite of Big Data geo-spatial analytics software solutions based on its patent-pending techniques. Shaowei is currently leading efforts to expand DataSpark services regionally from its Singapore base. Prior to joining Singtel, he was a McKinsey consultant serving leading operators in the Middle East and Asia on a multitude of topics including corporate strategy, scientific marketing and sales, and network cost optimization. He is a graduate from Imperial College (London) and the University of Pennsylvania – Wharton Business School.
Ryan Ferguson, Head of Platform Solutions & Innovation SEA, Google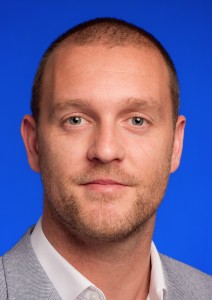 Ryan Ferguson is the Head of Platform Solutions & Innovation for Google South East Asia. With six years of successful experience at Google and 15 in Digital, Ryan is passionate about building a strong platforms organisation covering SEA within DoubleClick. Ryan joined Google in 2008 where he worked as a National Sales Manager to a selection of Google's top ten clients, including Australia's foremost telecommunication, OEM and FMCG companies. Ryan has also lead Google's partnership with key Global Agency Partners such as GroupM (WPP), the top global media investment management group. More recently Ryan was charged with launching Google's Social Media Management Software, Wildfire in APAC. Prior to working in South East Asia and Australia, Ryan worked for a leading U.K. publisher and U.K. television channel.
Vicki Lyon, Chief Commercial Officer, Site Tour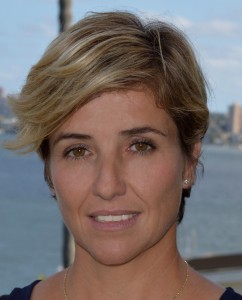 Vicki Lyon is the Chief Commercial Officer for outdoor advertising exchange Site Tour. She is charged with introducing programmatic trading to a traditional industry, helping to promote and grow the value of digital outdoor screens and automated business models to boost the value of OOH. Vicki lives on the edge of digital innovation with a career that includes launching the first global ad network and video ad exchange in APAC for global companies including SpotXchange and Tribal Fusion. She established the market for both businesses and enabled them to continue to run as strong operations. Vicki has also worked for Australia's largest telecommunications company Telstra as the VP of Ad Tech Solutions where she worked on two major acquisitions for the business. She also launched the online businesses for Taste.com.au and Vogue Australia while at FPC.
Robbie Hills, Head of Audience Solutions, Asia Pacific, Google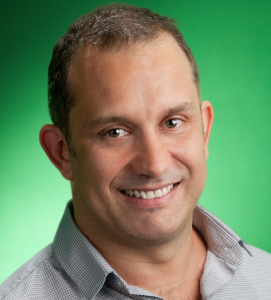 Robbie Hills is recognized as one of APAC's most authoritative digital marketing experts. He is currently working at Google as the Head of Audience Solutions, Asia Pacific. In his current role; Robbie and his team partner with Google largest advertisers and agencies across the region to develop digital media strategy, and to execute all things Programmatic and Audience to achieve optimal performance and return. He joined Google as Head of Rich Media Asia Pacific in February 2011. Before joining Google he was the General Manager of RockYou APAC. RockYou is the leading innovator, creator, and distributor of content on the social web. Prior to RockYou he was the CEO of WPP's GroupM Search Marketing business across the Asia Pacific region and before that was managing director of WPP owned 24/7 Real Media in Australia, the regions largest search marketing company at the time. His 16 year career in online sales and marketing has included a number of milestones, including the Australian launch of Sensis MediaSmart's web search solutions across its portfolio of online products, including Sensis and Telstra BigPond. Before Sensis, Hills worked at LookSmart Australia where he developed and launched LookListings, Australia's first pay for performance search marketing network. Hills began his sales career in magazine publishing at Pacific Publications.
Nicki Kenyon, Vice President, Digital & Social Marketing, Asia Pacific, Visa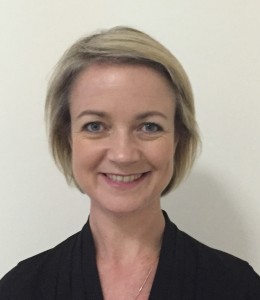 Nicki Kenyon joined Visa in November 2014 and is responsible for leading the company's efforts to embed digital and social strategies and practices into all marketing and communication activities across Asia Pacific. Nicki is a multi-dimensional leader with over 20 years' experience in brand strategy, marketing and management roles across a range of industries, from global corporations to startup companies. She has successfully established new businesses and contributed to the growth of existing ones in Australia and across Asia. Prior to Visa, Nicki was a Global Business Partner at Facebook. In this role she led the relationships with key global clients including Samsung, Mondelez and Unilever, across Asia Pacific. Previously, she held leadership and change management roles with companies such as AsiaRooms.com, MasterCard and Cathay Pacific Airways. She has also worked for creative advertising agencies (Ogilvy, JWT, TBWA), where she leveraged her strategic marketing experience for global companies such as Singapore Airlines and American Express. Nicki has held Executive Board positions and is a Singapore committee member of the Australian Institute of Company Directors.
Janice WT Chan, Senior Director, Digital Marketing, Starwood Hotels & Resorts Asia Pacific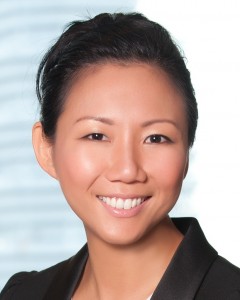 As Senior Director of Digital Marketing, Starwood Asia Pacific, Janice leads the performance and brand digital marketing for 9 unique upper upscale lifestyle brands. She reimagines digital marketing solutions to solve a diverse array of regional business challenges. She has built teams across Asia Pacific to develop market leading campaigns that sets Starwood Hotels apart from its competitors. Janice is also passionate about localizing and digitizing global programs for Asia and China. She has 15 years of omni-channel marketing experience creating integrated marketing campaigns using web, print, social, mobile and video. She began her career at boutique agencies in Toronto and New York consulting for a wide range of brands including Lancaster, Estee Lauder, Dove, Bayer and AT Cross. Janice's mission is to turn traditional marketing luddites into digital evangelists through data. She regularly delivers digital insights at conferences like AdTech Asia, Campaign Spotlight, Clickz, SES, i-Com Global Summit. She serves on several advisory boards and has been a judge of Marketing Magazine Markies, Festival of Media Asia, i-Com Data Creativity Challenge and Ad-Tech Asia.
Scott Neville, Chief Strategy & Marketing Officer, IPONWEB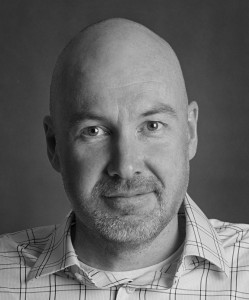 With more than 15 years experience in Digital Marketing and Strategy, Scott's career has effectively evolved with the industry. Leading Marketing, Strategy and Business Development globally for IPONWEB, he is responsible for shaping the future positioning, growth and development of the company. From an early career in Dot com as an eCommerce & Interactive Marketing consultant in Australia, New Zealand and Hong Kong for a number of profile digital services companies, Scott found his way to Japan. As Marketing Director for ValueCommerce, the leading Affiliate and Performance Marketing network in Japan, Scott was instrumental in the growth & expansion of the business, culminating in acquisition by Yahoo Japan and a public listing. In 2007, Scott became COO of Sozon Inc where he transformed the business from an SEO software company to a leading SEM and Digital Marketing agency focused on the Japanese and Asian markets and transition to Outrider Japan, the digital division of GroupM. In his most recent role prior to joining IPONWEB in 2011, Scott helped launch and establish the social media analytics company Press Army in Japan, where he also served as a Director.

Barry Adams, Chief Revenue Officer, Eyeota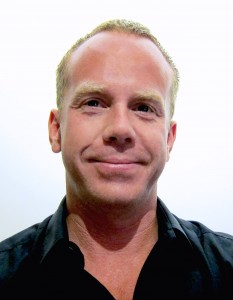 Barry is based in London. He has a track record of nearly 20 years leading sales teams and larger groups within multinational marketing and data companies. At the same time, he has acquired more than fifteen years' international experience in marketing technology roles. Barry was General Manager for Greater China at Experian Marketing Services; and prior to that, General Manager of the Digital Innovation Group focusing on Asia Pacific. Adams worked as Regional Business Development Director Asia Pacific at Acxiom, where he also held a role as Director of Partnerships and Alliances. Barry has held sales leadership positions at two startups – ChinaLOOP, a business intelligence and data management company based in Shanghai (acquired by Acxiom in 2004) and Bleum, a software outsourcing company with offices in the United Kingdom, Asia and the United States.
Kevin Tan, CEO & Co-Founder, Eyeota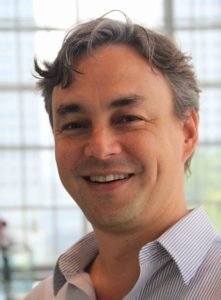 Kevin is based in Singapore and has been working internationally for over 20 years. Prior to founding Eyeota, he was the SVP International at Adify (now a part of Cox Enterprises); VP Advertising Sales and Sponsorships for Viacom/MTV Asia-Pacific; CEO/Founder at iamasia (the leading internet audience measurement company in Asia); and Managing Director at Taylor Nelson Sofres China. Kevin has also worked for AC Nielsen and has consulted for leading international digital marketing, advertising, market research, and audience data companies. Kevin is a graduate of Duke University.
Jonas Jaanimagi, Head of Media Strategy & Operations, REA Group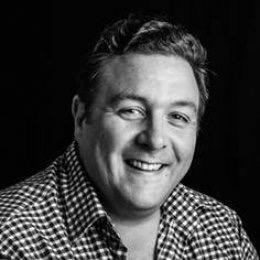 Jonas Jaanimagi joined REA Group in July 2012. His digital career started in 1999 when he joined a start-up financial publisher with three people, which was sold eight years later to an online broker with more than 100 staff. Jonas then founded and launched WebAds UK, a specialist UK business and finance digital ad-sales house representing publishers exclusively as a niche high-net-worth proposition. After successfully driving the business to profitability, Jonas was head-hunted by Hi-Media, Europe's largest independent ad network with access to more than 150m unique users. Prior to joining REA, Jonas worked at Videology as the Director of Product Management.
Sonal Patel, Director, JAPAC, Twitter Exchange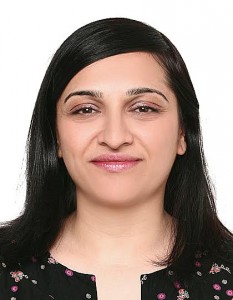 Sonal is a veteran advertising expert with considerable international experience in technology advertising. Sonal has over 12 years' experience in the digital industry with focus on ad exchanges, e-commerce and programmatic advertising. Sonal has held various positions in tech advertising at Yahoo, Google and now Mopub-Twitter. Sonal currently runs Business Development at Twitter Exchange in JAPAC which connects real time advertising with real time communication. She holds a LLB Hons from the London School of Economics, England.
Adele Hanzlicek, Country Manager, Australia and New Zealand, Rubicon Project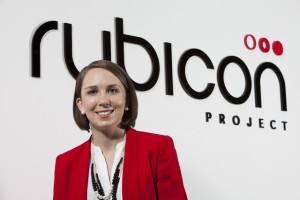 As Country Manager for Rubicon Project (NYSE: RUBI), which operates one of the industry's largest independent real-time trading platforms for the buying and selling of advertising, Adele Hanzlicek is responsible for the team which works with buyers and sellers in Australia and New Zealand to help them mazimise their advertising automation strategy. Adele Hanzlicek has worked at Rubicon Project for more than two years, starting as Account Director working with premium sellers in the region.  This followed five years at Yahoo!7 where she joined the marketing team in 2007, then in 2009 she moved over to the performance business growing products revenues 400% in the first year.  Her last move was to the role of Trading Manager where she managed Rubicon Project and other partners to optimise the media buying margins for Yahoo!   She was also responsible for the company's Demand-Side-Platform (DSP) strategy and data protection measures.  Prior to that, Hanzlicek worked at Ninemsn as a campaign manager in charge of trafficking, optimisation, analytics and reporting for large agencies including Ikon, Starcom and Zenith Optimedia for clients such as ANZ, Foxtel and Commonwealth Bank.  Before that, she held several sales and marketing positions. Based in Sydney, Adele Hanzlicek has a degree in Business Administration from Macquarie University.
Caroline Troman, Director, Programmatic & Regional Sales, APAC, Yahoo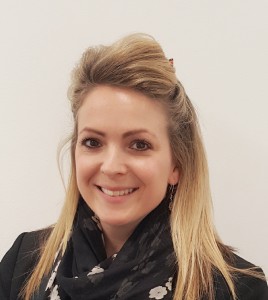 Caroline leads the Regional & Programmatic sales team for Yahoo APAC. She is responsible for managing key global accounts and leading agency development as well as programmatic growth in the region. With over 12 years of experience managing different roles in digital advertising in the UK, she brings a wealth of experience to programmatic sales. Caroline started her career leading sales and operational teams with key start up networks Mediabrokers and TradeDoubler. She then spent a considerable time at Microsoft, working closely on the launch of the Microsoft Media Network and evangelizing programmatic adoption within the UK market. Caroline has been with Yahoo for the last three years, initially launching the UK programmatic sales and account management team and has recently moved to Singapore to drive programmatic growth in the APAC region.
Wendy Hogan, Chief Operating Officer, migme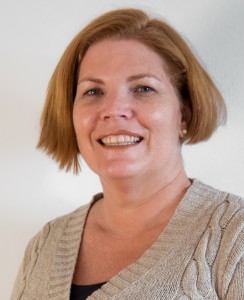 Wendy Hogan is the Chief Operating Officer for migme, a platform aimed at connecting and entertaining the next 2bn. As COO, Wendy is responsible for audience and product development, working with teams based across SEA and India. Wendy also acts as non-executive director for MediaBeach.com. Prior to migme, Wendy spent 12 months consulting for companies from the broadcast, social and ad tech space. During this time, Wendy acted in the role of Contributing Editor for ExchangeWire.com, identifying and interviewing key opinion leaders from the advertising automation and marketing technology space in APAC. Prior to that, Wendy was the VP of CBS Interactive in APAC. At CBSi, Wendy was responsible for the APAC growth and development of global brands such as CNET, ZDNet and GameSpot. Wendy Hogan has worked in the media, marketing and technology space across Asia Pacific for more than 15 years. Based in Singapore since 2010, Wendy is an active member of the digital media industry, including currently serving as Vice Chair of the Singapore Advisory Council for iCOM Global, a founding member of the Marketing Society SEA and previously as Chairperson of the Interactive Advertising Bureau, Singapore chapter.
Germaine Ng Ferguson, General Manager, Integrated Solutions & Analysis, StarHub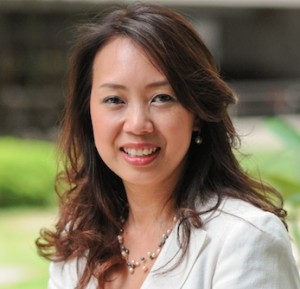 Germaine is responsible for the overall strategy and business development of the advertising business in StarHub. She is in charge of integrated advertising product development, advertising solutions across platforms such as TV, digital, mobile and direct. She also oversees media research insights, including platform development of Return Path Data for TV audience measurement, and trade marketing for StarHub Advertising. The award winning Smart Targeting solution which was recognised at the Singapore Media Awards 2014 for Most Innovative Contribution to a Campaign by Media Owner, was the brainchild of Germaine. Germaine joined StarHub in May 2006 as Head of Media Sales, and has been instrumental in building the company's advertising business. She has over 20 years experience in the media and advertising industry across management and sales responsibilities. This includes Clear Channel Singapore, an outdoor media company. During her time in Clear Channel Singapore, she was named the Media Sales Person of the Year at Singapore Media Awards 2005. An entrepreneur at heart, Germaine co-owned the largest advertising agency in Myanmar where she lived for over 7 years. She oversaw business management, finance and key client management for Procter & Gamble, United Distillers, Moet Hennessy and Philip Morris.
Reza Behnam, Co-Founder/Chair, CtrlShift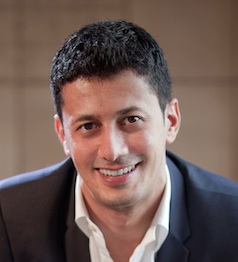 From Silicon Valley to Asia, Reza's vision focuses on impacting the future of marketing and advertising. He is Co-founder and Chairman of CtrlShift, one of the largest independent digital marketing companies in Southeast Asia. In 2009, Reza founded AdzCentral (Adz), an independent trading desk pioneering the scientific media buying approach in Southeast Asia. In 2015, Adz merged with Better Digital Solutions and Asia Digital Ventures, two other leading digital marketing companies in Southeast Asia, to form CtrlShift. As a programmatic leader, CtrlShift serves as the top-of-mind digital marketing partner to local, regional and global brands, agencies and publishers. Prior to CtrlShift and Adz, Reza held roles including: Venture Partner at IDG Ventures, the founding Managing Director at Yahoo! Southeast Asia, and Director of Strategy, Business Development & Solutions at Yahoo!. Reza started his career as a data scientist in the early 1990s, when it was not as sexy of a role as it is today, and has held management consulting roles.
Russell Barry, Client Partner APAC, LiveRail at Facebook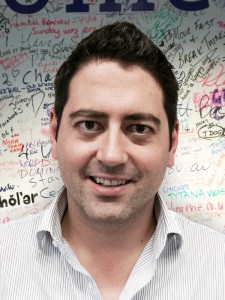 Russell leads the LiveRail business across APAC from Sydney. Prior to the Sydney move 6 months ago, he was one of the first to join the international LiveRail team in London back in 2013, and was part of the team acquired by Facebook in August 2014. Russell's team works with the biggest and most exciting Publishers and Apps in the APAC region, helping them to address the unique challenges of today's digital marketing environment by enabling them with the power of Facebooks Ad Platform and helping them use real people identity to monetize, manage and sell their own inventory. Prior to joining LiveRail, Russell found the taste for expanding new markets in 2010 when he launched TubeMogul in Europe from London. Before TubeMogul Russell cut his teeth on the London media scene as part of the Business Development team at Eyeblaster, now Sizmek.
Joe Nguyen, Senior Vice President, Asia Pacific, comScore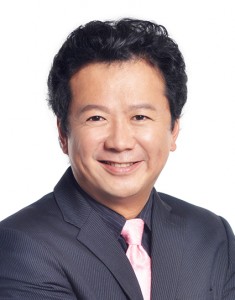 Joe Nguyen is Senior Vice President, Asia Pacific at comScore, Inc., a global leader in digital media analytics. comScore builds products and services that help clients understand their multi-platform audiences, know if their advertising is working, and leverage data where they want and need it. Joe oversees sales and servicing of comScore's products and services in Asia Pacific, and has rapidly expanded its footprint to 13 countries across the region. Joe has more than 20 years of experience in Asia Pacific and is a veteran of the online analytics industry. He is an active thought leader, moderating and speaking at key digital, media and technology conferences in the region. Joe is the co-founder of iamWednesday Singapore. He is currently on the Asia Pacific Board of Directors of the Mobile Marketing Association and the Leadership Council of the Interactive Advertising Bureau South East Asia, Singapore Chapter. He also holds a seat on the Singapore Advisory Board of the I-COM Global Summit. Prior to comScore, Joe was the Southeast Asia regional manager for Omniture where he successfully delivered its product suites across diverse industries. Joe holds a BSE degree in Mechanical Engineering from Princeton University. He was born in Vietnam and emigrated to the United States after spending a year in a Malaysian refugee camp.
Damian Cook, Managing Director, Audience360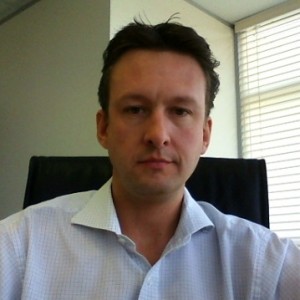 Damian has been in the Web development and Ad tech space for nearly 20 years, founding three businesses through to successful commercialisation. Commencing in 1996, Vivid Group grew into a preeminent Microsoft Gold Partner and was acquired by Aegis in 2008. Damian is currently the founder and Managing Director of two businesses, Tyresales.com.au and Audience360. Tyresales.com.au is joint owned by ASX 100 Carsales.com and is the largest eCommerce marketplace for tyres in Australia. Audience360 works with publishers to securely unlock their audiences and make them available to advertisers programmatically, working with leading publishers and advertisers in Australia, New Zealand, Asia, Korea and Brazil.
Marcus Treacy, Head of Digital, Phar Partnerships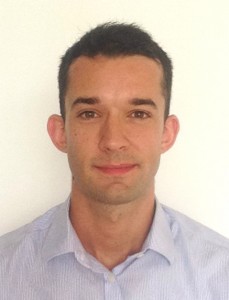 Marcus Treacy is the Head of Digital at media and sponsorship agency Phar Partnerships. In his current role, he is responsible for the development of AirAsia's digital commercial assets including their on-site inventory and traveller profile data. Embracing programmatic advertising to achieve the greatest digital ancillary revenue stream for the ASEAN focused airline, he is constantly looking for new ways to reach and activate this audience of over 50 million passengers a year. Along with his team of ad traders, regional sales teams and support staff, he is leveraging the leading technology currently available to create ROI driven campaigns for Phar's clients and partners. In addition to this, he is also consulting for a range of South East Asian transport systems on how they can move from static OOH revenue to a 'connected journey' incorporating mobile advertising and interactivity, wifi (mobile app based connections), and beacon technology. Prior to Phar, Marcus was with Deloitte working in their Technology, Media and Telecommunications division. He also worked on the London 2012 Olympics.