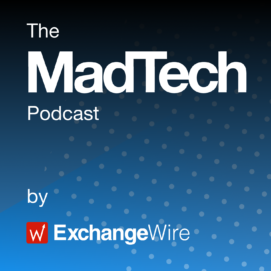 On this week's episode of The MadTech Podcast, ExchangeWire's Ciaran O'Kane and Mat Broughton are joined by Rowena Spencer, media & marketing specialist, to discuss the latest news in ad tech and martech.
On this week's episode:
– The Federal Trade Commission (FTC) is examining AppNexus, Oath, and other advertising subsidiaries owned by broadband companies (further context here) Similar orders were in place for parent companies AT&T and Verizon, however these have been withdrawn in order to focus on their respective advertising divisions. While not a full-blown investigation, the FTC is seeking information on the type of personal information collected (and whether this includes special category data), their notices and disclosures used for gathering user consent, and procedures for allowing consumers to access, correct and/or delete their personal information. With telcos mulled as a potential disruptor to the walled gardens, as well as a potential provider of identity solutions, will the FTC's move force telcos to scale down their data-driven advertising efforts?
– In a climbdown on its paywall strategy in deference to its ad-funded model, YouTube is making all of its original programming available for free when first broadcast, for a limited (and as yet unspecified) time window. Whilst on the cards since last year, the move confirms that YouTube execs are attempting to differentiate the platform from upcoming streaming services from Apple and Disney, which are only available under a subscription model, as well as established offerings such as Netflix. With Apple throwing vast sums behind industry talent, and Disney using its extensive film & TV catalogue, how can YouTube attract customers away from these platforms, besides one-off hits such as Cobra Kai?
– Mozilla is now blocking third-party cookies and cryptomining by default in the Firefox browser, through its Enhanced Tracking Protection feature. The feature was enabled by approximately 20% of the browsers estimated 250,000 MAUs when it was previously opt-in. In early non-scientific testing (us having a play with a few sites!) the feature leads to a dramatic reduction in ad types shown on publisher websites (personally I've seen ad blockers which are less effective at reducing ads), compromising their revenue streams. While the blocking can be disabled, the move to an opt-out model is of concern to publishers. What can publishers, and their vendor partners, do to prepare for measures restricting ad tracking in other browsers, such as through Chrome's privacy sandbox?
The MadTech Podcast is also available on:
Spotify
TuneIn
Apple iTunes
Google Podcasts
Stitcher
Pocket Casts
RadioPublic
CastBox
Deezer