Company details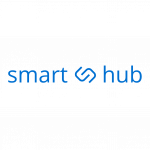 SmartHub White Label Ad Exchange
Categories:

Advertiser Ad Server; Cookieless Targeting; Fraud & Verification; Header Bidding Technology; Inventory Management; Measurement, Attribution & Analytics; Media Buying; Native; Performance Marketing Services; Publisher Ad Server; Revenue Management Platform; Demand-Side Platform; Supply-Side Platform; CTV, OTT & Video

Website:

Email:

Geography:

Location:

Specialism:
My experience was very positive, the integration process is simple and the customer service is very diligent
SmartHub is one of the leaders in Ad Tech White Labels Solutions market
The best feature is that UI is very user-friendly and easy to understand, it helps me to work with all functionalities smoothly
Company description
SmartHub is a white-label programmatic solution that equips companies with individually suited technological platforms for deploying self-branded ad exchanges. Its technology addresses major limitations of programmatic faced by companies that want to gain better control over where ads are served, how ad inventory is traded, and at what cost. SmartHub enables the easiest ad tech market entry (up to 7 days) which becomes possible thanks to the pre-built core. In addition, the company practices an exclusive people-based approach (proactive customer care, outstaffed professionals, etc.) that enables businesses to raise effective ad tech solutions with minimum experience.