Predictions 2022: Publishers & First-Party Data Part 2
by Grace Dillon on 10th Jan 2022 in News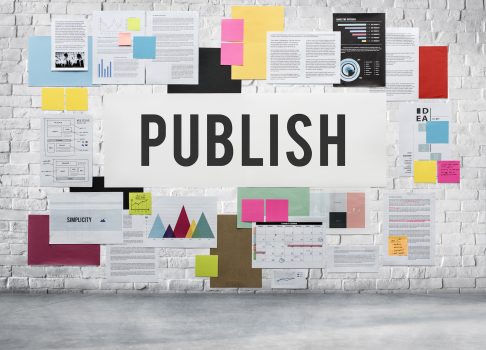 In the eleventh article in ExchangeWire's 2022 Predictions Series, and following on from part 1, we hear from more industry figures about what's in store for publishers and first-party data this year.
Publishers will focus on facilitating well-informed consent, conveying the value exchange, and standardisation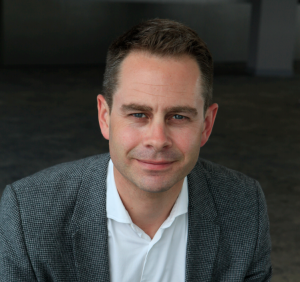 The ICO's recent opinion piece setting expectations for digital advertising does not offer a glowing assessment of attempts to prepare alternatives in anticipation of the retirement of the third-party cookie. 2021 feels like the year of dead ends: regulators questioned the legality of TCF, Google's FLoC came under severe criticism, Universal IDs may not comply with the GDPR, IP can't be used for ID…the list goes on.
This leads to a narrowing focus in 2022, knowing we can't recreate the status quo. This may feel like walls closing in for some, yet for publishers it offers clarity. Planning for a future in which only first-party identifiers hold value and data can be applied only at its source gives certainty. The cavalry may not be coming.
On this basis, focus sharpens on building consumer trust through well informed-consent and considered value exchanges, which takes time and effort compared to trialling industry wide solutions. Consequently publishers will be more consumer-centric in 2022 than ever before. Data will enable that as it permeates and fuels newsrooms and product teams as much as commercial departments. This is good news for readers increasingly willing to share information in return for good experiences, and advertisers looking for unique insight and willing to invest time in deeper, more considered partnerships.
Finally, the quest for standardisation will still continue at pace, particularly through innovation in contextual buying and panel measurement; old ideas revisited, reimagined and reinvigorated.
Ben Walmsley, commercial director, publishing, News UK
Preparing for a Digital Marketing Ecosystem 2.0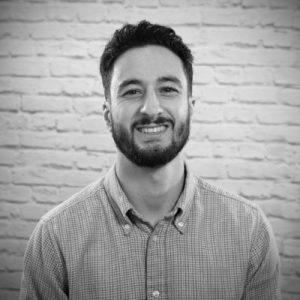 A cookie-less world redefines digital marketing. A digital marketing ecosystem 2.0. It's a completely fresh start for the industry that creates an entirely even data-playing field for advertisers. The only variable that can provide advertisers with an edge versus competitors is the value that they, or their agencies, can engineer via the effective utilisation of the limited first-party data that is available.
One way to do this will be maximising the collection, aggregation and creative activation of their own first-party customer data. The other will be to leverage partner second-party data. This can be done via data connectivity experts such as LiveRamp and InfoSum, or via publishers.
At ATS London 2021, industry experts discussed that now is the time that The Publisher Strikes Back. Experts predicted the monumental shift of programmatic investment from the open market and third-party audience partners to publisher deals. This is a result of the impending scarcity of addressable data, which has sent the share price of publishers' customer data to all-time highs.
This puts publishers with their owned, signed-in, user data in a very strong position. In particular, I would expect significant growth from multi-publisher aggregators, including big publisher houses and platforms such as Ozone Project. The same is also true for emerging channel media owners. With the hyper-targeted nature of display and video campaigns becoming less significant, the growth of channels such as connected TV, programmatic DOOH, and digital audio will become a key focus for the industry to drive growth.
Omri Kedem, programmatic data director, Croud
PPIDs will come to the fore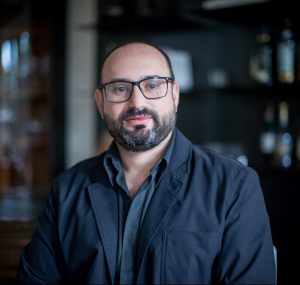 Google's decision in 2021 to spotlight publisher-provided identifiers (PPIDs) as a solution to the upcoming loss of third-party identifiers will greatly shape the conversation around the post-cookie world in 2022. Previously used for frequency capping, audience segmentation and targeting, the expansion of PPIDs to more transaction types, like the Open Auction, signposts a new way for publishers to increase the value of programmatic inventory.
It's part of a broader shift which will see publishers safely make better use of first-party data in a way that drives value with advertisers, while respecting the privacy and experience of users.
Ben Erdos, chief services officer, Total Media Solutions
Independent publishers will unite to compete with the big walled gardens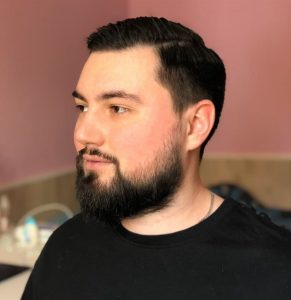 The cookies crumble, restriction of IDFA, as well as the tightening of global privacy regulations are transforming the advertising world towards unidentified data. For a long time, third-party user data was the fuel for the entire programmatic industry; with this fuel gone, it will be harder to power remarketing and retargeting campaigns. Proprietary first-party data has always been a valuable asset, and once third-party data becomes obsolete, only those who can use their own first-party data will keep monetising effectively.
Since such giants like Google and Facebook have almost exclusive access to customer data, it will be increasingly difficult for independent publishers to compete with them. In such circumstances, publishers will most likely create alliances and specialised hubs to collect and enrich data from their apps and websites, subsequently amplifying its volumes and value. While the advertising world may struggle, the power of data will be in the hands of publishers, so they will still be able to monetise their content efficiently.
Roman Vrublivskyi, chief commercial officer, SmartHub.io
Media companies will consolidate to develop scalable marketing solutions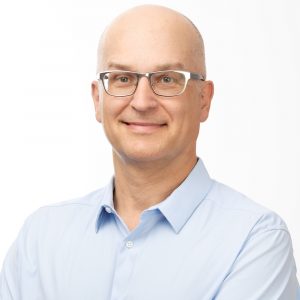 The introduction of new data privacy laws — including upcoming US state laws, and regulations for Canada, Japan, and Australia — and the global reduction of identity signals will underlay the shift to a first-party data solutions framework for many publishers in 2022.
While walled gardens will be the first to capitalise on this move, in the open market, media companies — publishers, broadcasters, independent digital media — will further consolidate, through M&As and technology partnerships, to develop scalable solutions and facilitate brands' ability to market effectively across channels. While this strategic shift will help secure publishers' advertising revenues, first-party data will become increasingly instrumental to marketing success. Savvy publishers will use their owned data assets to market media offerings and products to their audience base more efficiently, while also harnessing first-party data insights to inform production and licensing decisions in a more granular way than ever before.
Improving addressability will be a major focus for publishers going forward. Since industry standards for cross-domain and cross-market IDs are not in sight, there is great potential in addressing unknown website visitors. AI and machine learning will be indispensable technologies to build on first-party data, enabling publishers to extend addressability to the growing number of anonymous users.
Jurgen Galler, CEO and co-founder, 1PlusX
Publishers could retake control of the supply chain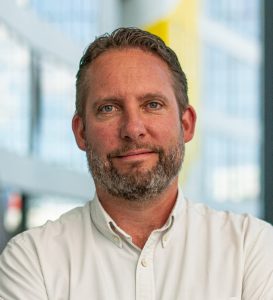 Anyone with a customer relationship has first-party data – the question is if there's an intention behind its collection.
Implementing a first-party data approach requires some groundwork and I think most of the " traditional" publishers are yet to find the perfect recipe. In order to succeed, the full value chain needs to be integrated – good journalism which attracts engaged readers who are willing to share information about themselves,  allowing the publisher to collect and transform first-party data into attractive audiences.
This approach won't work for every publisher since you need to have some degree of scale to be able to capitalise on it. An increasing number of publishers are also turning to self-serve solutions which connect the advertiser directly with the publishers' first-party data in a controlled and transparent environment.
I believe that the sunsetting of third-party cookies presents a fantastic opportunity for publishers to retake control of the supply chain. It will also mean that the definition of publishers, as we have known it for the last 100 years will change. Looking ahead, we will not see companies like Walmart as simply a retailer, but instead as one of the leading publishers in the world. They already have a direct relationship with their customers, and when they start to activate their first-party data, it will change the way we look at the ecosystem.
Johan Liljelund, CTO and executive vice president, DanAds
2022 could see ad spend return to premium publishers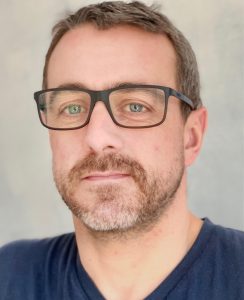 One of the more positive trends in 2021 was the return of industry recognition of the importance and value of premium publishers. Brand safety concerns around the social media / tech platforms has led to more advertisers actively seeking opportunities to diversify their budgets away from the big tech platforms and back to trusted premium publishers. I'm not suggesting that GAFA won't continue to dominate but I do think we will see a trend towards redressing the balance.
The other trend that many publishers are benefiting from is the decline of the third-party cookie and the increased focus on alternative solutions. The most obvious alternative is privacy-friendly contextual targeting, which publishers have in abundance and have been using for years. In 2022, advertisers will move from thinking and talking to actively testing viable alternative strategies, tools and technologies to both target and measure their video campaigns and ensure they are ready for the 2023 deadline.
The other impact from the decline of third-party cookies has been the increased focus on first-party data, and this is another area of potential strength for publishers. Over the coming year, it will be crucial for publishers to continue building their first party data strategies and capabilities.
Steven Filler, country manager UK, ShowHeroes

SmartHub White Label Ad Exchange
SmartHub is a white-label programmatic solution that equips companies with individually suited technological platforms for deploying self-branded ad exchanges. Its technology addresses major limitations of programmatic faced by companies that want t...
Powered by PressBox

DanAds
DanAds is the leading provider of self-serve advertising technology, connecting ad sellers (publishers) directly with advertisers of any size through a fully automated ad sales platform. DanAds provides publishers with their own branded platform, all...
Powered by PressBox

Total Media Solutions
Total Media Solutions knows publishers – it has been working with them for 16 years and is one of only nine Google-certified resellers worldwide. The company uses its knowledge of the latest industry news, policies, and best practices to help publi...
Powered by PressBox

ShowHeroes Group
ShowHeroes is a global leader in digital video content, tech, and advertising solutions. The company was founded by Ilhan Zengin, Mario Tiedemann, and Dennis Kirschner in 2016 with headquarters in Berlin and employs more than 400 people worldwide in ...
Powered by PressBox