Predictions 2022: Publishers & First-Party Data Part 1
by Grace Dillon on 5th Jan 2022 in News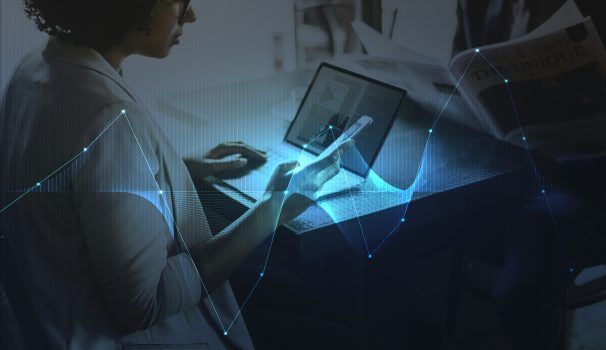 In the eighth article in ExchangeWire's 2022 Predictions Series (and the first of its own two-parter), experts from across the industry share their thoughts on what 2022 holds for publishers and first-party data.
Bolstering the value of first-party data will help publishers drive revenue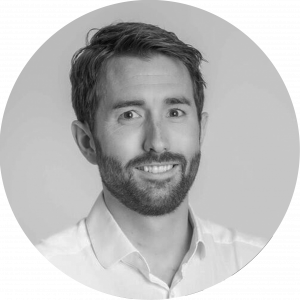 I expect to see more content aggregators over the course of 2022. Think of Sky, the Sky Q box and Sky Glass, enabling consumers to see shows from Sky, Netflix, Disney, Prime, all in one, central place. The advantage for Sky doing this? It's simple. They can see everything and gain an incredible amount of insight into their consumers. What is in it for the consumer? Simply put, it means a better user experience over time; more tailored programmes, relevant content, recommendations. The challenge business have in doing this themselves, is positioning themselves as the aggregator of choice.
Measurement will continue to become a very important focus point for many. Joining the dots between what people are doing and how they are doing it to be able to add value to first-party data will help publishers drive up more revenue from their data. One key technology that is best placed to solve the existing fragmentation, are CDPs.
Data sharing (in a GDPR compliant) way will help publishers increase revenue. We are just scratching the surface with data matching capabilities. Channel 4 has shown an easy first step with their Brand Match proposition. Using the same technology and methodology, publishers could setup 'data clean' rooms to offer brands deeper insights into the consumers who have been exposed to their ads. This goes hand in hand with incremental reach, enabling publishers to be able to tell a brand exactly who saw their ad and when.
Ben Chivers, managing director, Silverbullet
Third-party will be replaced by publisher data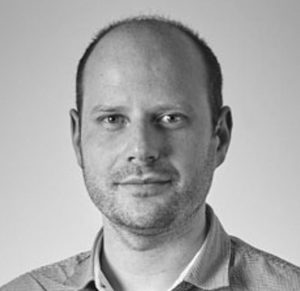 With uncertainty set to continue into 2022, it is vital that advertisers build strategies that are both flexible and future-proof so that they can better their chances of reaching high-intent audiences. Publishers can help advertisers achieve this with rich first-party data – an essential tool in the privacy-first world and as the demise of the third-party cookie looms large. Some companies are already getting ahead of the curve and creating their own walled gardens by collecting and sharing first-party data in a privacy-compliant way, including Future with the launch of its own audience data platform, Aperture. The aggregated data allows all parties to gain valuable insights and target consumers more intelligently.
It's likely that publisher data will replace third-party data, especially at the premium end where larger publisher brands look to drive mid to upper-funnel impacts for marketers. But publishers must prove their efficacy and ability to fulfil these and brand uplift objectives. If publishers are able to measure the success of campaigns and communicate this to agencies, they will have greater trust in publishers and increase their spending through them.
Nick Flood, global ad product & revenue operations director, Future plc
Walled-gardens will grow, making tech provider-publisher relationships more critical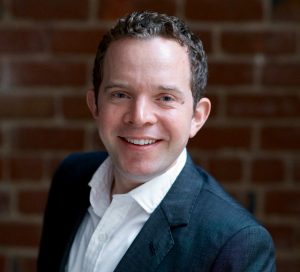 2022 will see more entrants build businesses from their first-party data, increasing the number of walled gardens evolving from traditional players (Google, Amazon, Facebook, etc.) and the likes of Target, Walmart, Uber, Instacart, and DoorDash as they take more of the activation budgets. Enterprise publishers will also be included in this category by leveraging their own identity strategy and expanding through acquiring smaller yet premier publisher brands. To navigate these publisher walled gardens, advertisers must look at technology partners that offer direct relationships with premium publishers at scale.
As we technically do have time left on the clock before the deprecation of third-party data, in order to maximise revenue, mid-to-long-tail publishers will tend to prioritise regional household identity solutions such as FLoC iterations, ATS, etc., as well as short-term, third-party cookie-based technologies before settling on a scalable, sustainable, long-term approach. Next year, advertisers and agencies will continue to look for ways to build out strategies with enterprise publishers and expanded walled gardens and find scalable, future-proofed ways to activate across smaller, flexible, innovative publishers. We will also see advertisers doing their due diligence and testing longer-term solutions to ensure they're ready for any disruption brought on by future regulatory changes and browser updates.
James McWilliams, global head of customer success, Permutive
Brands and publishers who fail to efficiently activate their first-party data will miss out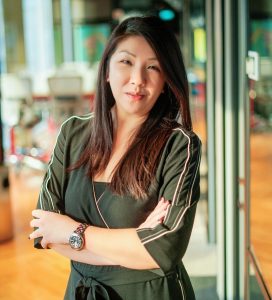 As the industry races to find a replacement to the cookie amidst rising privacy concerns, publishers' access to first-party data and a brand's direct consumer relationship will be crucial. Publishers that are able to manage and monetise their audiences while safeguarding consumer privacy will emerge as winners. They will be able to support their businesses with better advertising and consumer experiences, creating a win-win-win that also benefits brands and consumers.
With brands and advertisers wanting a share of the growing non-cookie pie, publishers will have to ensure that access to prized first-party data is offered within safe, trusted and secure environments and partnerships. A "community garden" will be the crossover that advertisers and publishers look for – where there are partnerships between brands, publishers and ad tech providers, and interoperability amongst ecosystems. Offering the benefits of a walled garden, but with flexibility and the ability to scale built-in, this middle ground will evolve and grow as partnerships in the open web continue to develop.
Additionally, the 'have-nots' — under-resourced smaller brands and publishers who are collecting cookies without any logged-in authentication — will face a growing disadvantage if they do not overcome the challenges of building their own direct, trusted relationships and managing their first-party data for efficient activation at scale. This gap can be closed by partners with innovative, effective identity solutions and the technology for frictionless onboarding of a business' first-party data within a trusted, secure environment that meets all relevant privacy rules and regulations.
Carol Tay, senior director of sales, Southeast Asia, Yahoo
Publishers will look to ad tech to optimise their first-party data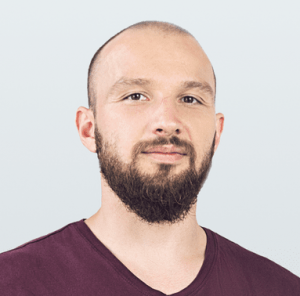 In 2022, publishers will continue to focus on creating their first-party data strategies, but I believe that many publishers and media companies will turn to ad tech development to either build new solutions like CDPs to activate their audiences or data lakes to expand the capabilities of their in-house or third-party tech. The key thing here is to make their audiences available to advertisers, either directly via their own platforms or via programmatic channels. We saw examples of this in 2021 with The New York Times and Vox Media building out their own first-party data platforms and I believe that this trend will continue in 2022.
Another key area of focus for publishers in 2022 will be Google Chrome's Privacy Sandbox. Although it is still a work in progress, it is important for publishers to understand how the mechanics of the various standards and APIs will work, and more importantly, how they'll fit in with their current ad operations. Most publishers would have already educated themselves about the fundamentals of Chrome's Privacy Sandbox, but if they haven't taken steps to understand the technical implications, then now is a good time to start.
Piotr Banaszczyk, CEO, Clearcode
2022 will be the year of partnerships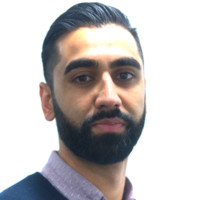 The identity crisis challenges both the buy and sell-sides of the programmatic ecosystem, presenting a strong opportunity for collaboration as we re-create a digital advertising industry that's built on the ideals of consumer privacy and empowerment.
In 2022, sellers and buyers need to collaborate to match their audiences, in a way that respects consumers' right to privacy. Addressable audiences are valuable, but they are difficult to activate, and therefore strong partnerships will be central to achieving effective targeting. I expect that we'll also see more walled gardens/closed marketplaces appear in greater numbers next year, however, it's crucial that these partnerships instil transparency and privacy into their blueprints from day one.
Ultimately, 2022 will be the year of partnerships, both sides need to learn from and lean on each other to create a healthy ecosystem built on first-party consented data.
Karan Singh, senior commercial director, Xandr
Publishers will use more server-side calls to avoid latency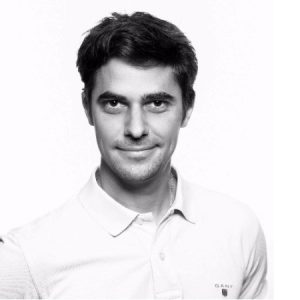 In 2022, in terms of setup, publishers will develop their contextual offering using key values. In addition, server-side calls will be used by most publishers in order to increase asynchronous calls made to bidders and avoid any latency on their page. This might also impact their in-app revenue because bidders are all developing their server-side adapters, which are used for in-app setup.
Moreover, new measurement KPIs will emerge like user session to have an overview on page view, ads per page, etc. Other metrics will be more commonly used like Viewability, CTR and Average viewable time. Those three metrics are still measurable in a cookieless environment and allow buyers to have a good overview on the quality of the inventory they are buying from.
Loïc Pagny, senior technical account manager, Pubstack
Publishers will explore bespoke offerings and partnerships to capitalise on their data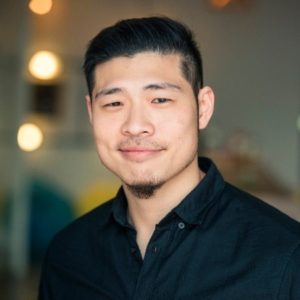 Much has been written about the increasing importance of publisher first-party data as traditional digital identifiers continue to erode. I believe that in 2022, forward-thinking publishers with quality inventory and valued user communities will continue to expand their data products as demand continues to grow. This will not be limited to standard behavioural audience segments, but also bespoke offerings and partnerships based on each publisher's unique qualities and technology stack. Examples can include (but are not limited to) audiences modelled from declared customer relationship management data, segments created from metacontextual signals or predictive analytics, data-matching partnerships taking place within data clean rooms for insight generation and audience enrichment, and curated advertising product recommendations rooted in aggregated performance analyses for different advertiser verticals.
On the buy-side, I believe that future-facing marketers will evolve in lockstep by advancing their approach to evaluating and organising publisher data by creating and/or integrating these sources with their own customer data schemas. For example, brands with data segmentation programmes aligned with product journeys can expand these frameworks into one-to-many audience expansion territories by cataloguing and slotting in publisher first-party data products that resonate with their advertising objectives. This allows brands to extend their audience planning and activation coverage beyond their owned-and-operated properties and customer relationship management systems, thus adding nuance and rigour to their prospecting tactics.
Vincent Niou, VP data and technology, APAC, Essence
Publishers may explore new ways of collecting vital first-party data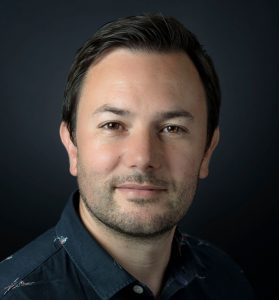 I predict a huge push for first-party data throughout 2022. With Google phasing out third-party cookies by the end of 2023, many publishers will leverage 2022 to experiment and establish a plan for a future without third-party cookies. The good news for publishers is that first-party data is often a lot more accurate than third-party data because it offers a snapshot of just who exactly is visiting their properties.
This may make their inventory more valuable, as brands will be more likely to place adverts knowing that their target audience will view them. We could also see publishers explore new methods of collecting first-party data, or giving their visitors greater autonomy over the data that they share. This could result in publishers reaching out to agencies and tech companies in order to get the most out of their data. While Google is unlikely to delay its cookie deprecation again, most publishers will be keen to get the ball rolling in 2022, so that they will be ready and cookie-free by 2023.
Ben Murphy, managing director, UK, Quantcast

Pubstack
Pubstack, established in 2018 in Paris, is a web publisher Ad Management platform collaborating with 100+ European premium publishers.
It revolutionises Ad Management by using a data-driven approach to build, maintain, optimise, and monitor ad sta...
Powered by PressBox

Yahoo
Yahoo serves as a trusted guide for hundreds of millions of people globally, helping them achieve their goals online through our portfolio of iconic products. For advertisers, Yahoo Advertising offers omnichannel solutions and powerful data to engage...
Powered by PressBox

Quantcast Limited
We are a global advertising technology company. We are the creators of a new and innovative intelligent audience platform that empowers brands, agencies, and publishers to know and grow their audiences, reaching people in the right place, at the righ...
Powered by PressBox

Clearcode
Clearcode is a software development company that specialises in AdTech & MarTech.
Since 2009, tech companies, publishers, media companies, ad agencies and enterprises have been partnering with us to design, build and launch programmatic, real-...
Powered by PressBox
DataFirst-Party DataPredictionsPublisher