Company details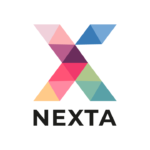 Nexta.io
Categories:

Website:

Email:

Geography:

Location:

Specialism:
Press Box

The Future of Advertising is in the Hands of Publishers

Nexta.io Launches AI-Driven Optimisation Engine NeOO
We (mobile.de) needed a tool to automate our customer's campaigns based on our audience data across the broader online media landscape. With Nexta.io we got more than we hoped.
Company description
The first AI-driven sales and media activation software-as-a-service platform tailor-made for digital media and commerce which helps publishers and classifieds with their future advertising business model.