Damian Routley Discusses Glow's Facebook-Buying Tool, How It Is Delivering For Advertisers And Trends In The Ever Growing Facebook Channel
by Ciaran O'Kane on 26th Jul 2011 in News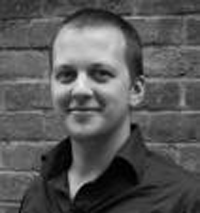 Having built the internal buying platform for one of the largest Facebook-focused agencies on the European market, Glow now provides one of the leading agnostic solutions for buying across the Facebook channel. Damian Routley is Director at Glow Digital Media. Here Routley, in a wide ranging interview with ExchangeWire, discusses the Glow platform, how it is helping agencies and advertisers deliver performance across the FB channel, cross-platform optimisation and why Facebook will continue to eat into the market share of traditional display.
Can you give an overview of the Glow Facebook buying platform? What key problems are you addressing for media buyers and agencies?

Successful Facebook campaigns depend on your ability to test and refine creative executions and audience segments. Whether your objective is brand exposure or lead generation, the best practice approach is to create campaigns with large numbers of precisely targeted audience segments. This approach allows more detailed optimisation, as well as bringing very rich consumer insight: understanding which types of audience resonates with which product or creative.
Thus part of the challenge facing Facebook Ads buyers is the ability to quickly deploy these campaigns, and then continue to bring scale to them once live. So part of the problem we answer is ad creation: building well structured campaigns in seconds rather than hours.
We have been working with the Facebook Ads API since its early alpha state in July 2009, and since then we have worked with over 300 individual advertising accounts and over 30 agencies. This experience has shaped our platform. One key area of this is how we help customers scale and improve their campaigns. We have developed a host of optimisation functionality that: helps to address the challenges of ad fatigue (a major problem on Facebook, where certain ads have a life expectancy of 3-5 days); allows instant multi-variate testing; or ensures consistent delivery within the dynamic bid environment. One of our latest features, the Bid Drop Strategy, helps ad buyers to find the lowest possible cost of acquisition. Which we've seen bring an 80% reduction in CPC. Alongside these specific features, we have integrated our system with a number of 3rd party tracking and ad serving tools to automate URL trafficking and tracking conversions.
We have also been doing a lot of work to help customers interpret the insight that Facebook generates to help improve current campaigns, or inform future media and product strategy. The new Visual MI dashboard shows what is happening in their campaign, which audiences and creative are working for them.
In summary, the Glow Machine solves problems related to ad creation, campaign optimisation and audience insight.
Can you give some perspective on the growth of Facebook as a key buying channel in the European market?

On one level, I see Facebook as the perfect introduction to the emerging method of display buying. The advertising technique blends the analytical optimisation approach we find in search with the audience planning of display. It's an ideal stepping-stone to the world of the DSP.
For example, Facebook Ads can help you to understand where to begin a display buying strategy by identifying those audience segments which resonate most with your offer. It can also add new depth to cookie based display targeting. Then there is also the potential for remarketing within Facebook, by generating Fans of a particular topic. Add this to the ability to produce insight and action, and you have a very strong ad proposition that will only become more important.
How is Glow helping advertisers and agencies to deliver and optimise campaign performance across the Facebook platform?

Firstly we're focused on Facebook Ads. Our primary objective is to remove the points of pain that our customers face – this means that we're building smart systems that take the heavy lifting burden away from customers. The team here has built up unmatched knowledge of the techniques and tricks, which we translate into ad hoc advice or managed services for our clients.
Is Facebook mostly about DR? Does brand work equally as well? What are the typical campaign metrics for a Facebook campaign?

Facebook occupies a much wider section of the purchase funnel than other comparable channels. The ability to take a user from an ad directly through to a commerce environment and expect an action is becoming harder. The most savvy customers bear this in mind and use the various techniques to firstly build awareness and interest, and then to encourage desire and action.
Fundamentally, Facebook should not be regarded with the same mindset of search, nor as a stand-alone ad channel per se. The best success comes when campaigns utilise the full spectrum of Facebook's marketing options; building the offer with something relevant, scarce and, if at all possible, unique to the environment.
The metrics are as much about engagement as they are about action. Optimising based on number of fans generated, amount of content consumed or shared as well as pure sales numbers is therefore required. We have built the Glow Machine to handle all these options.
How can advertisers ensure brand safety in a UGC environment? Is this still a big issue for brand advertisers?

There are no absolute certainties in an environment such as this. The nature of the platform is that the ads are targeting to the user, not the page. So if one of your users is on a page that is not deemed safe, the ad has a propensity to be shown. Facebook have been actively flagging questionable content and not showing ads against it, but the nature of UGC is that it is very difficult to police 100% of the environment, 100% of the time.
Given that Facebook is a closed environment, how will it be possible to do cross-platform optimisation across different media channels?

I think it's possible to do this. Cross platform optimisation is possible for anyone who clicks on your ad, as you're able to identify them as you would if they came into your website from search. Clearly data is Facebook's biggest asset. And they're not going to allow this commodity to escape easily – hence it's not possible to drop a post view cookie. Post click is where the opportunity resides now.
We're working with clients using Facebook as a source for new users from which to retarget their offer through display: initially by matching audience structures post click, from Facebook to the tracking platform. Expect a big announcement in this area in the coming months.
We're also working on some methods to match audience types with other channels. How Interest based targeting can be matched and applied to display meta targeting or a search keyword set.
The IAB online advertising report put this year's display spend in the UK at over 900 million – but did not break out the FB number. Some industry estimate spend to be around 200 million +. Are we likely to see more growth in Facebook spend at the expense of traditional display over the coming years?

Most definitely. Facebook is in a position to increase their ad revenue by some eye wateringly large multiples. Up to now it has done this organically through managing the available inventory on Facebook.com – the other two levers ready to be pulled will be game changing. Firstly the ability to extend their platform to an AdSense model by leveraging their graph API partners. And more significantly, through mobile. Right now in APAC, a huge proportion of users access Facebook through a mobile device.
From where I'm sitting, Facebook doesn't have any reductions in demand for their primary ad channel; but these two levers, alongside their growing user numbers, bring the ability to disrupt display advertising even further.
All this will come at the expense of poorly planned, executed and measured channels. It would be wrong to assume that it's all coming out of display budgets, but this seems hardest hit right now.
How does Facebook stack up against other media channels, like search and traditional display? Is the shift in budget to Facebook a clear indication of the success of the post-click metric?

I don't think it's anything to do with the metrics used, more that Facebook has a platform that works – by nature of the size and returning frequency of their audience, and the methods of targeting that are possible. Facebook has 'marbled' itself across every market or ecosystem in which it operates, and disrupts each market by providing value and removing inefficiency.
The only reason why certain campaigns don't work on Facebook is the execution of the strategy and the method of optimisation that is being applied to it. I get frustrated when I see opinion pieces on poor CTRs or inflated CPCs of Facebook. For every metric compared unfavourably to Search or Display (which incidentally isn't a like for like comparison, but we'll put that argument aside for now), I see ten great examples of properly executed campaigns that demonstrate otherwise. As an example, one of our most sophisticated customers is receiving an Average CPC of £0.25 and CTR of up to 0.5%. He's able to do this because he understands the approach.
What are we likely to see from Glow in the coming months? More product innovation? Expansion into other markets?

We're in the business of helping our customers deliver better ad campaigns. All of our energy is being channelled into features that do this. We have a very exciting development plan that will answer problems of how data is leveraged to maximum advantage, how workflow and optimisation challenges are automated and how the insight is presented in a meaningful way. Doing all this, not just with tracked media, but integrated with each part of our customers' systems and processes, as well as each touch point they have with their customers.
We're going through a funding round now to help us accelerate the pace of the development, when that is closed, we'll start to set up shop in key digital markets across the globe.