Study: Realising the RTB Video Opportunity For Brand Marketers, by TubeMogul & Forrester
by Romany Reagan on 1st Aug 2012 in News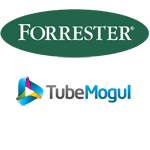 In April 2012, TubeMogul commissioned Forrester Consulting to evaluate the brand marketing opportunity provided by RTB-enabled video and compare it to other forms of broad-based video buying, such as through ad networks. In conducting interviews with 11 RTB video buyers, Forrester found strong support for RTB video as an effective and efficient brand-building mechanism, but also evidence that the ecosystem is still quite nascent.
Digital Video Is A Digital Brand Marketer's Dream Format
In an ecosystem long dominated by the display banner, the emergence of digital video advertising formats over the last several years has been a game changer for brand marketers— long reticent to commit significant budget to a channel whose efficacy as a brand building mechanism they doubted.
Those same marketers are finally putting their money where their mouth is, with digital video advertising expected to reach $5.4 billion by 2016, a 250% increase over 2011 video expenditure, and representing 5% of traditional TV spending.
Three Key Reasons Explain Video's Appeal to Brand Marketers:
• Brands recognise that consumers' time and attention is shifting to digital video consumption. Consumers are now watching an average of 21 hours of digital video per month across a range of connected devices.
• Video feels an awful lot like TV, something brand marketers understand. Change is hard — it's human nature to stick with what's "known" — and for marketers whose careers have been built on a TV-based advertising model, adoption of new (and often intimidating) digital formats and tactics can be tough. For that reason, digital video is, in many ways, the perfect entry point to help marketers bridge the gap between the "old" way and the new.
• Video's rich format can boost branding messages. Digital video also appeals to brand marketers in its ability to go above and beyond "static" display in communicating brand messages, making it a medium that brand marketers pay attention to.
While the last several years have been dominated by activity in display — video, mobile, and social inventory represent the next frontiers of RTB. Savvy digital buyers have quickly recognised that they could couple video's potential as a branding medium with the enhanced transparency, targeting, and optimisation enabled through RTB-based buying and management, and are embracing RTB video. Buyers pointed to many specific benefits of RTB-based video buying, including:
• Increased granularity. The traditional ad network model of packaging and selling impressions in bundles of 1,000, and charging a flat CPM for all of them, limited buyers' ability to accurately evaluate the anticipated value of any given impression in the bundle — thereby limiting learnings and increasing the likelihood of wasted spend.
• Deeper transparency. Looking under the covers to understand the inner workings of their digital media buys has never been something that buyers have had the power to do — rather, they were forced to rely on their media partners to report out on everything from the sites where their ads might run to the optimisation being performed on those buys to make them perform as needed. Direct media management through DSPs has completely changed that paradigm.
• Greater fluidity. The days of annual, quarterly, or even monthly insertion orders, where buyers and sellers alike adopt a "set it and forget it" approach to media management and optimisation, are waning. In its place, thanks to the rise of RTB and the DSPs needed to manage it, the more search-like model — where media optimisation is constant and budget is fluidly shifted across a portfolio of placements — is increasingly being embraced.
• Improved efficiency. The dramatic — and ever increasing — complexity of online media buying created significant opportunity for middle men to swoop in and rescue frazzled buyers by taking the reins on management of media programs, and along with that take significant margins. Buying digital video inventory more directly through a DSP, versus through a video ad network for example, can bring significant cost savings.
• Direct control. Day-to-day management and optimisation of media programs has traditionally fallen to media partners, like ad networks, who've been the ones sitting in the driver's seat. Programmatic buying through a DSP, whether it's display, video, or any other RTB-enabled medium, puts buyers themselves in the driver's seat, which finally gives them the direct control needed to run programs as they see fit.
RTB Video is Showing Success For Brand Marketers When Measured Smartly
The majority of people Forrester spoke with have used RTB-enabled video to accomplish branding objectives, and they've reported improved results, both in reaching their target audience and showing measurable lift across a range of success metrics.
• RTB-enabled video helps brand advertisers reach their optimal audience. All interviewees stated that RTB is valuable for brand advertisers — with the most frequently cited reason being leveraging the technology to reach the right audience.
• Interaction metrics and branding studies prove effectiveness. Marketers are able to prove the ROI of these campaigns as well, with most people Forrester spoke with relying on interaction metrics and branding studies to help measure the value.
Brand effectiveness studies measuring brand awareness and favorability can also help marketers make the case — as one large entertainment client of a digital media agency did when they conducted offline phone and online brand studies, and as a result realised a tripled investment from the client who continues to renew.
Video Use Will See Growth Among Brand Marketers
While some marketers are starting to use RTB-enabled video today, the market is expected to grow over the next few years. This growth will be primarily driven by the same factors that are putting it on the map today: branding value, increasing video consumption among consumers and growing digital budgets. Marketers hoping to catch these shifting consumer eyeballs will need to boost their digital video investment, and they have to be smarter about their buys — turning to RTB-enabled video to help get the job done.
"People think digital video is the Wild West. This is misleading. The rise of RTB has helped here: buying through a platform allows you a choke-point – it lets you layer in brand-safety rules and evaluate impressions one by one."
– Holding company trading desk executive
…But A Mix Of Real And Misconceived Obstacles Is Hindering Adoption
Despite its promising future, the reality today is that in spite of the many advantages buyers see in RTB video, the ecosystem is still emerging. Many marketers are still largely unaware of the role and value of RTB as a new buying paradigm, let alone the RTB video opportunity. As a result, Forrester found that there's an equal mix of "real" problems and good old-fashioned misperceptions impacting RTB video adoption and growth.
• Inventory availability is adequate for some, lacking for others. Forrester got a range of answers when asking about inventory availability. These responses ranged from, "It's completely fine for my needs" to "It's a major challenge that I wish would resolve itself". The reality is that video inventory, unlike display inventory, is finite and demand is high. The problem is only amplified when buyers put constraints, such as audience overlays or tight brand parameters, on their RTB video buys.
• Inventory quality concerns remain, whether or not it's fully warranted. Interestingly, however, it was a real mix between people who found that to be a genuine concern and those who believe it was nothing more than a misperception. Certainly, they noted that it's a fear many marketers have. One trading desk professional explained: "There's a market dichotomy in video — there's publisher direct or 'premium' where demand outpaces supply and prices are high and increasing, then there's the secondary market, where the inventory is more of a mix. But there is still an inclination toward thinking it's all still junk. Progressive clients who've embraced RTB overall are less concerned, but in speaking to traditional people, TV people — they're totally freaked out by it."
• The biggest complaint, by far, that Forrester heard again and again in speaking to RTB video buyers is that their clients are still struggling with how to measure video despite major developments (e.g., real-time brand surveys, a wide range of reportable engagement metrics). It's worth noting that this is not unique to RTB, but to video in general, which impacts industry growth overall.
So whilst RTB for Video is showing some promise in the US, the story is slightly different across the rest of Europe. Some feel that big broadcasters and content providers, whose inventory is scarce, are unlikely to ever move to a RTB environment. The adoption of RTB for Video could be much slower than some may realise.
TagsBrandingDigital MarketingDisplayProgrammaticVideo