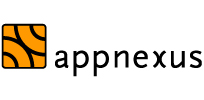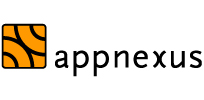 AppNexus and Xaxis have announced a two-part deal that will see the ad tech firm acquire Open AdStream for an as yet publicly undisclosed fee, while Xaxis' parent company WPP will invest $25m in AppNexus. 
The pair today (22 September) announced that AppNexus will acquire Xaxis' premium ad-serving technology, Open AdStream (OAS).
In addition, Xaxis' parent company has announced it will take a stake in AppNexus in return for a $25m investment, building on the $85 million in funding the ad tech outfit recently raised at a valuation of $1.2bn.
The transaction is subject to regulatory approval, upon completion AppNexus will integrate OAS with its own technology to create an advertising technology stack to rival those belonging to the industry's largest names, such as Facebook and Google.
Brian O'Kelley, AppNexus, CEO, said:  "Open AdStream has been one of the most effective and trusted ad serving platforms in the world for years.  We're going to make it the number one in programmatic."
The dual-deal illustrates the scope of AppNexus' ambitions in the ad tech space, with O'Kelley having spoken numerous times on record over his vision of the company positioning itself as the preeminent ad tech company.
Speaking at last week's ATS Tokyo event, O'Kelley explained his vision for the advertising industry's development in the near future, announcing that AppNexus wanted to rival companies such as Facebook and Google who are trying to "own" the sector.
"As this explosive growth continues we'll reach a phase when the market standardises," he said, adding that many ad tech services will become commoditised as a result.
O'Kelley further told attendees that it was essential for ad tech players to consolidate, either through cash-rich players trying to buy them, or by pivoting into different services.
"You might be thinking of M&A [in ad tech], but the other kind of consolidation is when businesses start to do more things. For instance, when DSPs, start to think of becoming SSPs, or (more likely) DMPs," added O'Kelley.
During his address, he further announced AppNexus' vision of where it fitted in the ad tech milieu that will see .
"AppNexus wants to be a scaled commodity business that helps its customers provide ad tech, that they can then innovative on top off," he said.
Meanwhile the announcement of the WPP investment in AppNexus adds to the $85m Series E funding round it took on last month, taking investment in the firm to over $100m this year alone.
Speaking to ExchangeWire at the time of the announcement, O'Kelley said: "It's no secret that ad tech has been going crazy in the last 12-18 months, and to remain competitive it's good to have lots of funds." 
In a press release announcing the most recent investment round, Sir Martin Sorrell, CEO of WPP, said: "Our clients want world-class solutions from independent ad technology companies.
"[AppNexus] has proven itself as a clear leader in ad tech and a company with the scale and ingenuity to continue to transform our industry."
A survey published last week by advisory firm Results International demonstrated that the first half of 2014 saw 209 M&A deals in the ad tech sector, making it a record period for such activity.
This period of significant industry consolidation was further built upon last week when Alliance Data Systems has announced it has agreed to purchase Conversant – formerly ValueClick – in a deal worth $2.3bn, making it one of the biggest M&A deals in ad tech history.
Ad ServerAdvertiserAgencyATSMedia SpendProgrammatic