Data is the New Currency For Publishers
by Ronan Shields on 27th Apr 2015 in News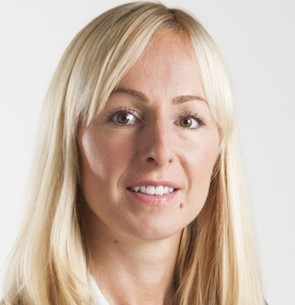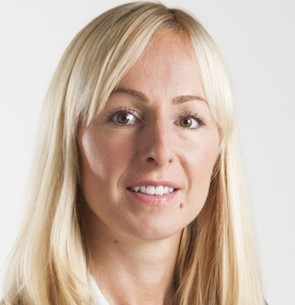 Zuzanna Gierlinska, Oracle Marketing Cloud, director data management platforms (DMP), EMEA, reflects on the recent spate of publisher consortium announcements including Pangaea, and the AOP collective, and the challenges the individual members face including: consolidating their respective data sets into one platform and building out this data with third-party data sets.

It's no secret that the media giants like Google and Facebook are locking down their data. Google's blocking of DMP pixels is a predictive first step to maintain better control of what information advertisers can take out of the Google environment.
Across Europe publishers have become acutely aware that to remain competitive in today's data-driven advertising market they need to provide more than just the traditional measures of reach and context. Their audiences need to be defined with data and insights that go beyond their own boundaries, leveraging not only site visits and browsing behaviour but going deeper into users' interests, intentions, and demographic composition.
For data to be valuable it requires scale, and it is this imperative that has driven publishers to start exploring data alliances with one another and join forces with former competitors. This trend is already taking shape in the UK with The Guardian, Financial Times, CNN International, The Economist, and Reuters recently forming the aptly named Pangaea alliance, pooling reader data from their combined audience of 110 million to attract advertisers with a more compelling targeting. Just one week later, the AOP publisher alliance came together with a similar purpose, and across Germany, France and Italy publishers are in discussions to form similar groups to provide a competitive offering against Google and Facebook.
A major challenge for these organisations will be to consolidate and share their user information in a way that is consistent, scalable and ultimately provides meaningful actionable data for their advertising partners. Often, publishers have their data spread across different systems, stored within multiple disparate data sources, from ad servers and site analytics to CRM databases. Furthermore, for those publishers without a site log-in or registration page user information is limited in terms of demographics and will require building out with third-party data assets.
Bringing all of this data together in a coherent and centralised manner is no small feat, and publishers are increasingly turning to Data Management Platforms (DMPs) to get the job done. Over the last 12 months we've seen a marked increase in the number of DMP RFPs coming from publishers. Not only does a DMP enable publishers to extract value by leveraging the data assets within their own 'on network' activity, but they can also extend and continue to monetise their audience 'off network' across media exchanges or Supply Side Platforms (SSPs).
Those that are doing it well – i.e. those that are using a DMP to enhance and scale first-party data assets by combining them with third-party data and making those audiences available in real-time – are already seeing the rewards with CPM increases of over 100% in some cases.
We're also starting to see publisher data trading follow in the footsteps of media trading with the growth of private data marketplaces. In fact demand is growing so quickly that vendors are releasing dedicated private marketplace solutions for publishers to manage the monetisation of data assets in a safe and controlled manner.
So, as data increasingly becomes the new currency for publishers it's more important than ever that they focus on boosting their ability to enhance and activate what they have spent years building up. The members of the Pangaea alliance have caught on to this reality and now they just need to ensure they can successfully manage and provide access to their newly-shared resources.
AdvertiserBrandingDataDMPExchangePublisherTrading Desk