Is Google Mirroring its Consumer Strategy With its Business Customers, Favouring its Own Products Over Those Provided by Third Parties?
by ExchangeWire Editorial on 11th Aug 2015 in News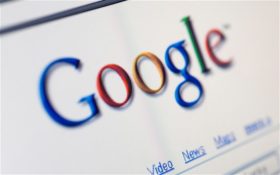 Last week (August 6) Google announced that they will no longer support YouTube buying via the DoubleClick Ad Exchange. Marketers looking to buy YouTube inventory will have access to it via the YouTube ad sales team, or other Google platforms – DoubleClick Bid Manager or AdWords. In other words, no other DSP will be able to buy TrueView inventory programmatically.
In a blog post Google's Neal Mohan, VP, display & video advertising says that Google is, "focusing our future development efforts on the formats and channels used by most of our partners". TrueView ads, which make up 85% of YouTube in-stream ads, are available programmatically in DoubleClick Bid Manager.
Has Google become the bully in the school playground?
Speaking exclusively to ExchangeWire, one online retailer said that with the UK high street suffering the worst summer for six years, online retailers are under pressure with increased demands to find lower cost, more effective forms of online advertising. Google's decision to remove it's inventory from the open exchange signals a rise in prices which many retailers will struggle to afford. This particular source did not want to be named because they fear that Google will retaliate and manipulate the price they pay for media.
Another of our regular sources declined to comment citing fear of Google's reaction should they be seen to publically criticise Google's action. This brings to light an issue far bigger than the one at hand – Google's customers are afraid of being reprimanded by Google!
A source on the ad tech vendor side, who also did not want to be named, told us that they spent three months working to integrate with Google's Ad Exchange, specifically to enable them to buy YouTube inventory programmatically – only to discover along with the rest of the world last week that that particular plug was being pulled.
The Google Ad Exchange is not the be all and end all for video advertising
Speaking exclusively to ExchangeWire, Justin Taylor, UK MD Teads (pictured below) said: "for DSPs that rely wholly on YouTube inventory as a programmatic supply source, the effect will be immediate. The move will no doubt put a lot of business models in jeopardy and leave only one programmatic buying point for YouTube on the market.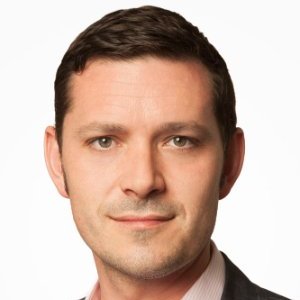 However, YouTube isn't the be all and end all. A recent study by Millward Brown found that outstream formats (that place ads within editorial content) drive 10% more awareness than instream formats. By looking to online publishers, DSPs can find a burgeoning and a competitive market in premium ad inventory that can deliver far superior results for brands.
Clearly, YouTube sees that the future of video advertising rests with programmatic.
We agree: programmatic is going to become an increasingly powerful force within the video advertising ecosystem. However, buyers will begin to look for greater control, preferring to place their creative within premium environments which support the values of their brand and avoid the risk of their ads being placed next to amateur or inappropriate content."
The growth of video
The video ad market is one of the strongest growth sectors in the online industry. As discussed in ExchangeWire's Now & Next: Video on Demand (published on July 6), the average UK VoD budget increased from £50,000 in 2013 to over £75,000 in 2014, according to Collective, who also reported that 40% of VoD traders buy less than 25% programmatically.
Research by Teads's revealed that 70% of advertisers believe that outstream advertising opens up more programmatic inventory; with 60% of media company respondents stating that it has enabled them to open up programmatic trading.
YouTube could be set to see a surge in interest from marketers as online broadcasters fall out of fashion. It used to be that broadcaster platforms were the preferred place to buy VoD, as they typically presented a lower level of risk when it comes to brand safety (63% of respondents in Collective's research cited content and brand safety as the most important factor when buying pre-roll).
However, Collective's latest report shows that the majority (61%) of VoD buyers now allocate less than 50% of their budget to broadcaster platforms. As video preference moves towards non-broadcaster publishers, YouTube will surely be looking to capitalise but with the majority (56.3%) of VoD buyers reporting that they buy both VoD and digital, surely the winning publishers will be the ones who facilitate buying through a unified platform rather than forcing buyers to use multiple platforms.
Antitrust
Google is currently accused of violating antitrust rules in Europe by forcing its Shopping results on users by listing its own results above the results from other companies in the online marketplace. Put simply – Google is giving itself an unfair advantage over other advertisers, because it can.
Take a look at the image below, if you search for "mens navy blue leather belt" the Google Shopping results are the most prominent on the screen.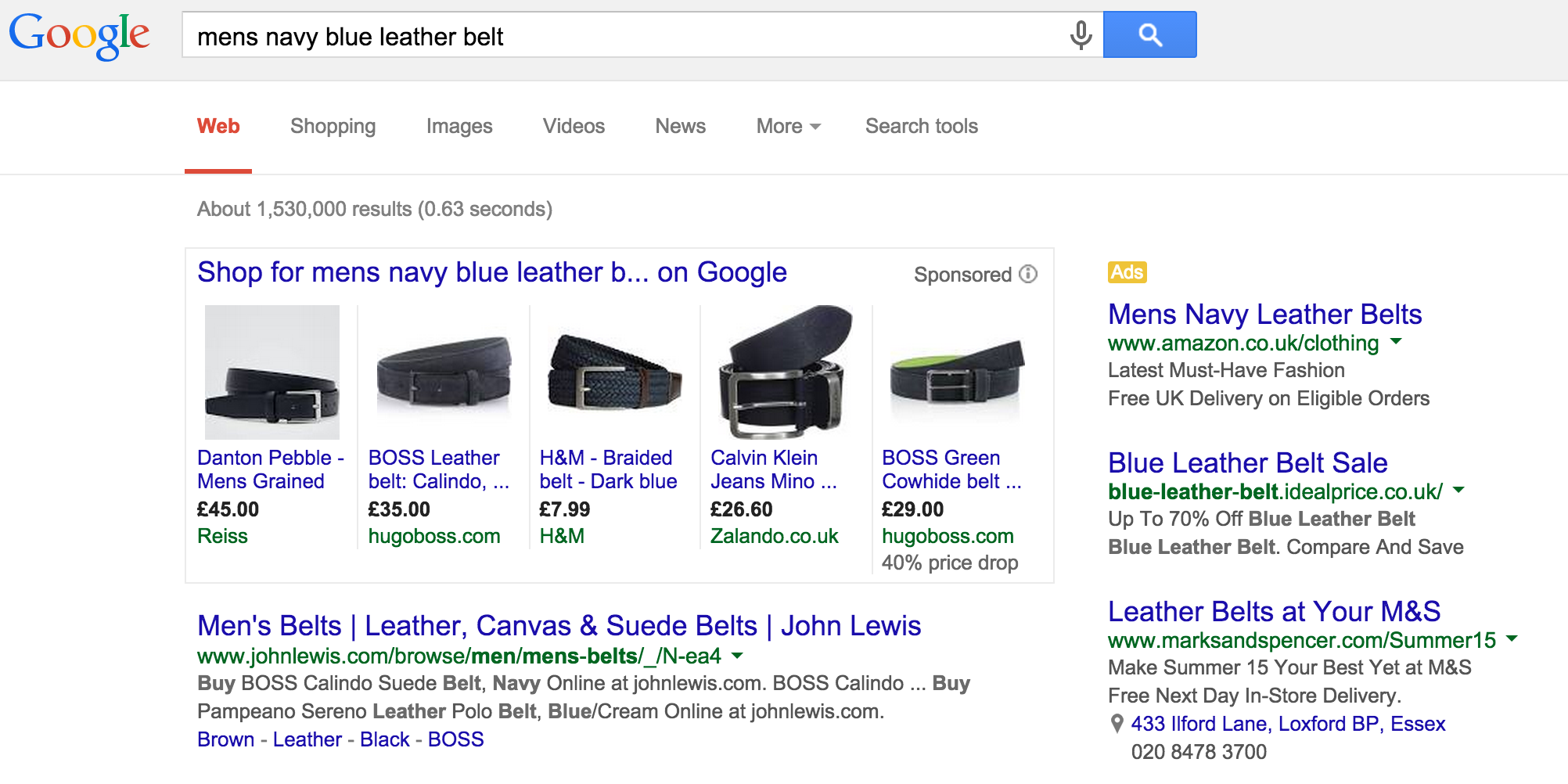 Furthermore, of the 11 results visible on the page, nine are paid for. Google is controlling 82% of the results a consumer sees when the conduct a simple search for even a low-cost, everyday item, like a belt.
In a statement reported by NPR's All Things Considered, EU Competition Commission Chair Margrethe Vestager said: "Google's favourable treatment of its comparison shopping service — you probably know it as Google Shopping — is an abuse of Google's dominant position in general search."
If you also consider the fact that Google has a 92% market share of all internet searches in Europe, according to StatCounter.
Is Google mirroring its consumer strategy with its business customers, favouring its own products over those provided by third parties?